During this lockdown, online games can prove to be a great way to kill time for the entire family. So moms, if you have never tried an online multiplayer game yourself, it is the right time for you to try the virtual gaming world with your kids. You have always been busy with numerous household chores, its time you too engage in some fun activity too.
Plus, since you have been trying to keep the kids positive during these trying times, gaming can be really beneficial for them. It enhances memory, improves attention and concentration, boosts the brain's speed, and enhances multitasking skills among many other advantages. 
However, since you have to try and save up more than before due to the financial constraints, we know buying anything expensive is not an option now. Worry not if your kids don't have an Xbox or a Playstation to play Halo, Farcry, and Star Wars: The Old Republic. There are plenty of affordable games you and the kids can play on the PC too.  Here is a list of the best PC games under $20 that will keep you and the family engaged and ensure you have a good time.
1. Grand Theft Auto V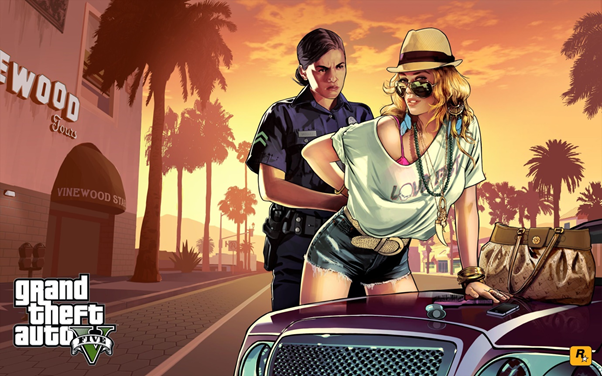 Grand Theft Auto or GTA was introduced in 1997 and still hasn't lost its charm.  Your kids must have heard or have been playing it too. So you can also join in and have some fun with them.
And, the best part, the latest version of GTA, GTA V is available for well under $20 at g2a.com.
Having grabbed 10 world gaming records, the game has progressed over time and is now looking to roll out Grand Theft Auto VI.  When GTA was launched it was unlike any other video game. Hailing from the genre free-roaming video games gave the player freedom to decide what to do and how to do it.  Plus, GTA grants you multiple weapons and transport. GTA veterans would immediately take a liking to GTA V. Apart from the narrative missions that gamers must finish in order to progress
There are lots of side quests and money-making ventures in GTA V. From buying property to managing clubs and playing the stock exchange, most story tasks are based on one theme – drive somewhere, shoot something and drive back. The main attractive feature of GTA is that the player can determine the missions they want to undertake. There are cities in the game that you can roam around freely to complete small missions. However, some missions are unlocked over the course of the game. 
To add some thrill to the game, GTA V has introduced a new mod in Grand Theft Auto 5. It lets players fight coronavirus by calling on Iron Man. But, this shouldn't be surprising considering the game lets you be a bird, cat, or characters like the Hulk, Iron Man, Thanos, and even Jesus Christ. 
Isn't this just amazing, playing some really cool games with your kids and of course your husband if he likes them too. So what are you waiting for, grab the GTA V  now!
2. Wolfenstein: The Two Pack Standard Edition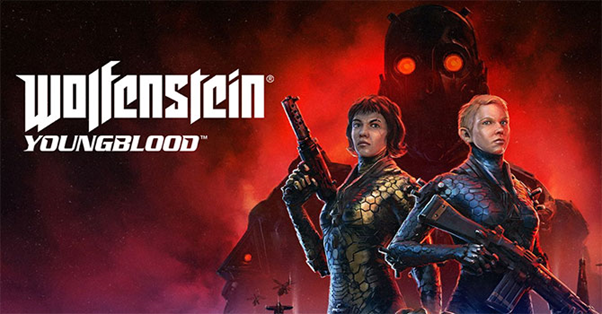 Wolfenstein was quick to become a favorite among the masses. Kids loved killing the Nazis and many others loved the graphics. If you want to send your kid on a Nazi killing spree or want to try the game yourself, you can buy it from Bestbuy.
Plus, two versions of Wolfenstein comes with the two-pack, Wolfenstein: The New Order and Wolfenstein: The Old Blood. For under $20 this deal is a steal. 
Wolfenstein is a series of World War II video games. This is a first-person shooter game that guarantees the classic Nazi-shooting experience with the latest in graphics and an open-world setting. The game begins with B.J Blazkowicz, the protagonist from the prequels of Youngblood, going missing while training his daughters. 
The daughters, Soph and Jess, begin a search for their father in an apocalyptic world set in the 1980s. The game follows lots of fights with creepy villains and some puzzle-solving after which the story ends. The game developers have gone for a dual player mode. So you can team up with your daughter or your husband and shoot the Nazis together to liberate Paris. 
How cool that would be, right moms? It would be so much fun to spend such a memorable time with the family.
3. DotA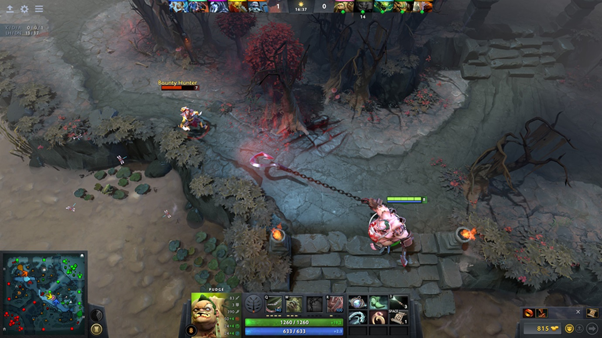 Download DotA 2 if you want a freebie. This is one of the most popular games available for free download on Steam.
Its popularity has driven the developers to conduct international tournaments where millions of Dota warriors sign up every year to earn a cash prize.
DotA 2 is a multiplayer online battle arena (MOBA) video game developed by Valve. The game is a sequel to Defense of the Ancients (DotA). This is perfect gameplay with your whole family as the game requires two teams of five players.
Each of the players independently controls a powerful character called a "hero", who has unique abilities and differing styles of play. For eg; Nevermore, the Shadow Fiend is a hero who feeds on souls that he kills. He can release these captured souls to unleash a devastating burst dealing heavy damage to enemies near him. Isn't that interesting moms? Imagine how much fun it will be to have the whole family in it together.
The game is all about strategy so it will take some teamwork and brains if you want to win this. 
Really a good way to get your kids put on their thinking caps and yet enjoy. And as mentioned before it's free.
4. Call of Duty: Black Ops II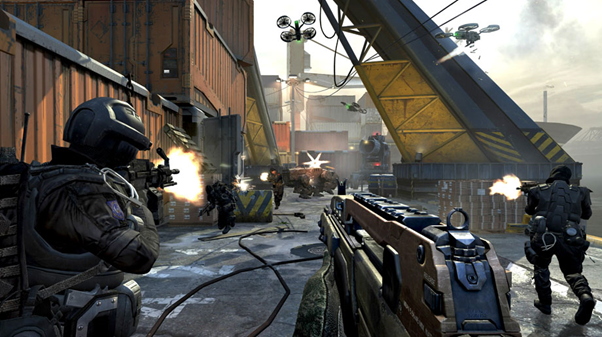 You might be surprised to find Call of Duty on this list. However, g2a.com is offering this game for an attractive discount right now.
 As you might already know Call of Duty took the gaming community by storm. Call of Duty Black Ops II is a first-person shooter [FPS] game with campaign and multiplayer modes. If you haven't tried an FPS game Call Of Duty is a great game to start with. Also, before you consider buying a PC game you can try downloading Call of Duty Mobile edition for free on your phone. This will give you a basic idea of how the game works.
While the campaign follows a storyline you can dive into the multiplayer mode to have a team game with your family.
You can even play against all of them in the free for all mode to spice up the competition. There are fun modes like deathmatch, frontline, team tactical to play as teams. So, you can even set a private match, split into two teams, and play various modes against each other.
Also if your kids are into Zombies, there is a zombie mode, which requires you to kill zombies and find weapons to survive the game. 
Each of these matches will have unique objectives and rules. Tactical games like these can improve your hand-eye coordination and develop your gaming skill.
This a great way to spend quality time with family by solving missions and completing tasks together. 
5. Resident Evil 2 Standard edition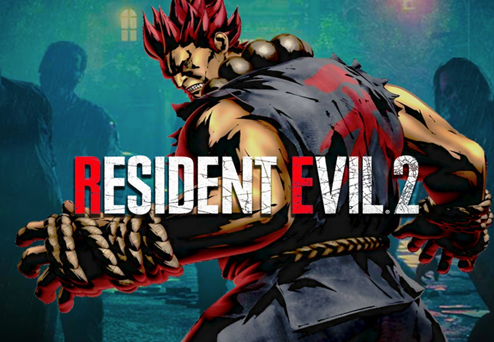 You might be familiar with the movie Resident Evil. The action movie which follows the female lead Alice on her mission to fight the Umbrella corporation that started a zombie apocalypse. Well, this movie is loosely based on the video game Resident Evil. 
To those who find this fact interesting, know that the game is more fun if you like zombies. Children take a special liking to the zombie games. What makes everyone fall in love with the game is the tense exploration through zombie-infested buildings and puzzle-solving. This can be thrilling and scary at the same time.
Zombies in the game are tough and sometimes take more than a handful of bullets to go down. They can even crawl to you without arms and legs and if you don't see what's coming, you will be dead before you know it. This is a game that requires concentration and skill. To increase the challenge iconic enemies like Lickers and Mr. X make their return. This third-person shooter survival horror game is sure to take all the horror fans on a ride. Moms, this a perfect game to make the weekends fun with your kids. All you need to do is download the game from Steam to engage in an action-packed zombie apocalypse game.
6. PUBG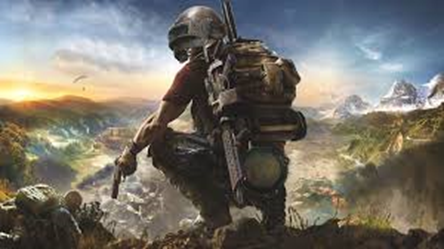 Moms you must have seen your kids and husbands hooked to this game. In fact, you must have seen anyone, even your friends and colleagues stuck to their phones playing PUBG. This is an online multiplayer battle royale game that was quick to appeal to all ages. Children and adults alike downloaded the free mobile version and had team matches even at workplaces. By December 2019, the PUBG corporation had sold over 60 million PC and console versions of the game.
You might be wondering what made the game so popular. The game with its great graphics and fancy maps appealed to the audience with its Battle Royale theme. You can call it something similar to The Hunger Games. You land on the battleground and survive the mission, looting buildings for weapons and killing anybody that stands in your way.
Like Call of Duty, this is also a team game. You have a team of players with you hoping to survive the battleground. You can help your teammates if they are wounded or choose to look out for yourself and to survive the mission.
PUBG is being sold on g2a.com for well under $20. Time to engage in some fun too moms!
7. Doom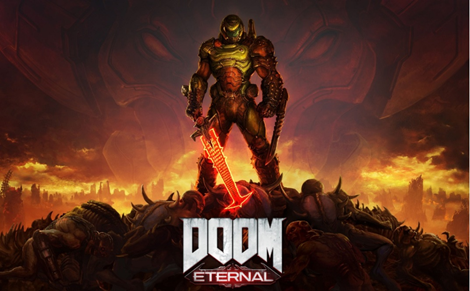 Doom is a game series that has spawned numerous sequels, novels, comic books, board games, and film adaptations since its birth. The game features the Doom Slayer, an ancient warrior awakened during a demonic incursion on Mars in 2148 after the Union Aerospace Corporation scientist Dr. Olivia Pierce allows Hell to invade.
You can take your pick of The Doom Slayer you want to be. You can be the Revenant, the Baron of Hell, the Harvester among other demons. The gameplay is the most exciting, you can play team deathmatches, domination matches among other modes. 
You can also play something similar to football in the infernal run mode where teams fight over a 'ball' to score by moving it into the enemy's goal.
We know moms you have always been caught up looking after your family, cooking, or teaching your kids. But now you can also have some gaming sessions with them. Doing so will not only keep everyone positive but also open doors to a better understanding of each other.
The best part, you can purchase the game from Bestbuy for under $20 and just have some fun.
Mentioned above are some of the most popular pc games under $20 that you can buy off the internet. These games are a  great way to keep the family going and active. However, when purchasing them make sure you buy games that your kids don't have. 
So moms, instead of letting the kids or anyone at home have all the screen time alone, join the fun and spend some quality time together.