Juggling work and family is what makes having a simple cup of coffee in peace difficult for most moms sometimes.  In the midst of balancing all of this, you forget to stop and relax. Yes, being a mom is a herculean task, and the list of chores you do never ends.  But it is vital for you to stop and take some time to chill and pamper yourself.
So moms, why not just take the day off from work, drop the kids at granny's, delegate some work to the husband dear and just have the day to yourselves. Sounds exciting right? But then even if you have thought of all the pampering that could help revitalize you, most often you drop the plan thinking of all the expenses.
Worry not moms! We have just the perfect solution and some amazing pocket-friendly ways to help you relax and have a great 'me time'.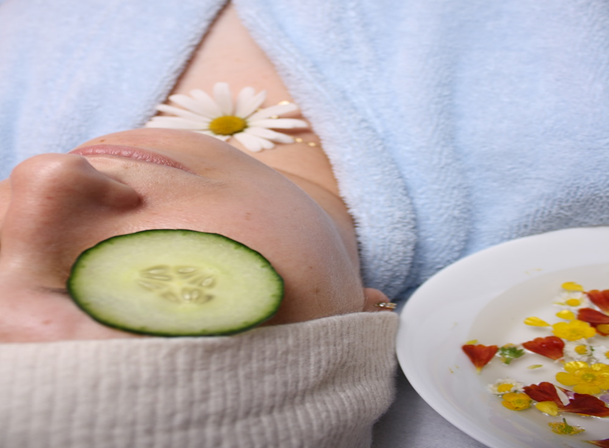 1. The Luxury of a Home Spa
Spa treatments are the most rejuvenating experience that you look forward to. After a long day at work, a spa can be the most relaxing experience but unfortunately it could cost a bomb. So you always drop the idea.
In such a case, a spa session at home with products available from your kitchen can come to the rescue. You sure have a variety of options available in there to pamper yourselves from head to toe. To start with, for a nice hair mask, all you need is some olive oil, honey, avocados and egg yolk. Mix well and apply. Leave for 30 minutes and wash off. Watch your hair shine and look healthy and smooth after the process. All of this is possible without spending a fortune. Great isn't?
Now what can you do for your face? Well, we suggest you make your own face gels and mask according to your skin type. You can make a mud mask if your skin is dry, oily or a combination of both.
Also, the long hours spent before your laptop and sleepless nights gone by looking after your babies most often ends up in dark circles and puffy eyes. This is most likely to embarrass you.
So chill mommies! Homemade cucumber gel is your savior here. Plus, if you are among those unfortunate moms who have breakouts then it's a nightmare. So, you can grab a FREE SAMPLE of the Breylee Acne Treatment Serum, because apart from ensuring your family is cared for, self-care is a must too.
2. A Stop By the Public Library
Most moms love to read, whether it's a novel, a parenting guide or even a book of recipes, indulging in a good read sometimes is a much awaited break. But time and especially shelling out on books on a regular basis are two major roadblocks.
But enjoying a day reading can be just the best way to refresh your minds. So relax! Alternatives are always present – public libraries for instance. How is that for a change? Amazing right? We know you can sit by your bedside and enjoy a book as much but the fun in sitting among the smell of old books is an experience of another kind.
You should visit one and immerse yourself in world of books, plus, you don't have to pay a penny for it. New York Public Library, Seattle Public Library and Peterborough Public Library are some places to drop by.  
Incase if some of you don't really want to step out on a day off. The best option is to use the 84 Free Kindle e-book Downloads and enjoy yourselves.
Don't forget a cup of hot chocolate or coffee to go with it!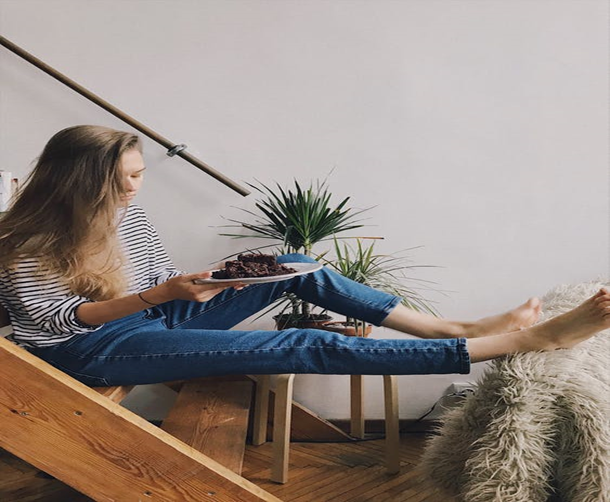 3. The Favorite Chocolate Cake Bake Day
Cooking is a part of a mom's life and you sure cannot escape it. However, once in a while, you should just cook what you like and are craving for. What could be better than baking a yummy chocolate cake instead of picking one from the store. This could be way cheaper and a really nice time to indulge in some de-stress cooking. Plus, chocolate cake in itself is a major stress buster. 
After a mechanical week at work, you could definitely spend a day baking to help unleash your creative side. All you need to do is visit the Walmart store or shop online through their website to get everything at a discounted price.
Bulk buying, or using grocery coupons are quite helpful in saving up some bucks. So you can buy additional things that you require for the house too. And, at the end, after all the baking, creativity, and a relaxing experience you can sit down and relish every bite of that yummy home-baked chocolate cake.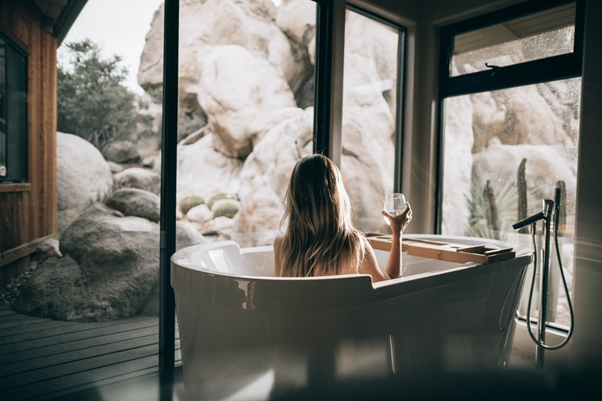 4. The Classic Red Wine, Soft Music and a Bubble Bath
What about some nice red wine, soothing music and a warm old-fashioned bubble bath. Sounds amazing, isn't it? If you take the day off, you cannot skip this and there isn't much to spend as well. Red wines are available at reasonable prices, and if you always have some at home then there's nothing to worry about. Music costs nothing and a bubble bath can be prepared at home. All you need some ingredients from the kitchen.  A mild ½ cup body soap, a tablespoon of honey to act as a natural humectant, 1 egg for long-lasting bubbles and a fluffy bath. You can also add some essential oils if you have dry skin. You need to pour the mixture in the water as you draw your bath.
Also, setting a perfect mood for the bubble bath heightens and becomes far more relaxing. So light some aromatic candles, pour yourself a glass of red wine, and play some melodious music. Relax in your bath tub. Close your eyes and enjoy the moment. This is going to be quite a soothing and peaceful.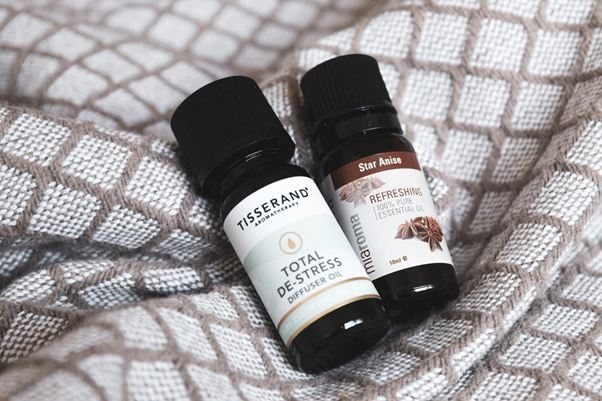 5. That Aromatherapy for Pain Relief and a Calm Mind
Stress, fatigue, pains, insomnia are part and parcel of a mom's life. Spending hundreds of bucks on massages and medicines doesn't seem a good idea always. We suggest you to indulge in some aromatherapy at home and that to without spending too much.
Indulging in aromatherapy helps release stress, anxiety, insomnia and pains. It helps sooth and calms your mind and body. So, all you need are essential oils like lavender, rosemary, bergamot and sandalwood.
These oils are used for different purposes and in different ways – either through dry evaporation, steam treatment, in the bath, as a room freshener and so on.
 You could use a few drops of rosemary oil in your hot bath to release your stress and anxiety. 2-3 drops of bergamot on a cotton ball also can lower your stress level. If you suffer from insomnia try lavender or peppermint oil, it works wonders. And if you are a victim of constant aches and pains –  which in moms is a common occurrence – we suggest you use black pepper and ginger oil for some relief. In case you have an inflammatory issue, you can always grab the Deflame Extra Strength Tincture.
These oils can stay up to 4-5 years, so you don't have to buy them regularly which make them quite pocket-friendly.
We suggest you immerse yourself in some aromatherapy to boost your mind and body. However, we would always suggest you consult with your doctor first before you start this.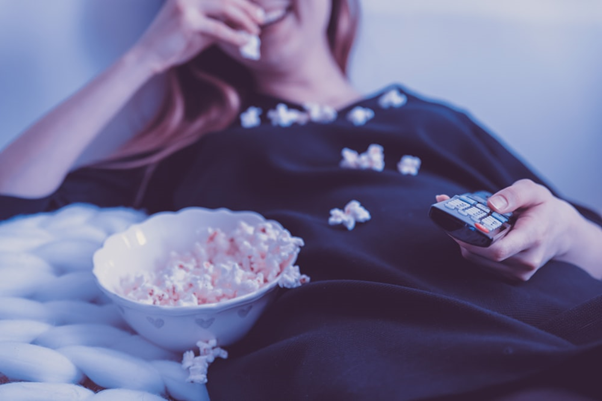 6. Catching Up on Movies You've Been Pining For
It's quite common to miss out on your favorite movies. Meeting work deadlines, cooking dinners, going grocery shopping and doing the laundry is what keeps you busy all day. So you just cannot make time for some entertainment in your life at all.
Binge-watch all that you have been missing out on lately. You can get a free 1 month Netflix or Amazon Prime subscription if you don't have one and catch up on the movies you have been longing to watch. If already have the subscription then it's time to make use of it. So mommies! Just enjoy a lazy day with your favorite food and drink.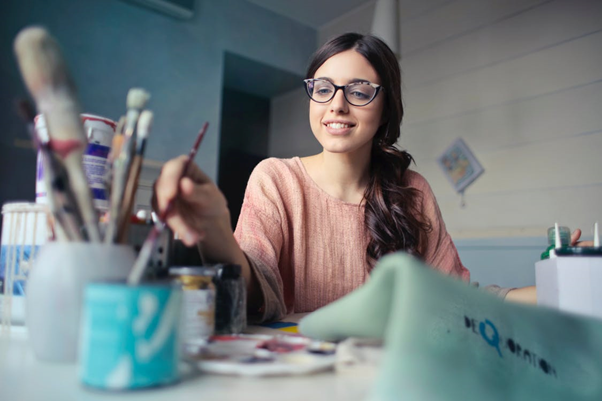 7. Time to Awaken the Artist in You
Painting or indulging in some craft work was something you loved doing growing up, then marriage happened, and a load of new responsibilities were thrown your way. You gave up on your hobby to ensure your time was dedicated to your family.
But taking a day off to do what you love wouldn't make much of difference. So, awaken the artist in you, and do a simple DIY project. You can take your maternity clothes and turn it into something fashionable if you love to stitch or you could use old tin cans lying in your kitchen and turn them into pots for your plants.
If you have wine glasses lying around and wondering what to do with them, then you could either paint or decorate them. They would make amazing show-pieces. This way you are surely going to forget the monotony of everyday life and have fun indulging in some art and craft work for a change.
So mommies what do you say, should you take a day off? We believe you should. Self-time is really important to keep you going both physically and mentally. For all that you do, you deserve a break.