"Mother is the heartbeat in the home; and without her, there seems to be no heartthrob." —     Leroy Brownlow
What a beautiful quote by Brownlow. True isn't? If a home has no mother, it's just incomplete. So, with Mother's Day just around the corner, it's time to bring upon the faces of all beloved moms a smile. For everything a mom does – from giving birth to looking after her little one sleeplessly, to cooking the best meals to ensuring everyone in the family is happy and healthy, her job is priceless. While every day should be spent showing gratitude to moms, one-day has been chosen to make it all the more special.
A message to all husbands and kids, shower your wives and moms with gifts and love of course. So, if you are searching for gifts online, here are some deals and offers that might interest you. And, moms, why hold back, go pamper yourself by shopping too. After all, it's your day, right?
Here are 8 best Mother's Day deals and offers that you cannot miss out on.
All women are a fan of scents and perfumes. Some of them even own a collection of a variety of expensive perfumes in their wardrobes. This mother's day JCPenney is offering attractive deals on a wide range of perfumes. Get ready because you have a large list to choose from. Dolce and Gabbana, Versace, Gucci, and many other brands have been featured on JCPenney deals.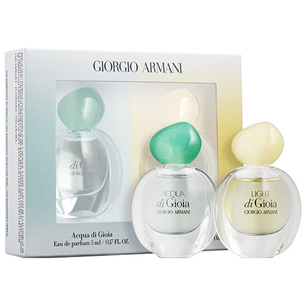 Try the Giorgio Armani beauty Acqua di Gioia & Light di Gioia Mini Set at $25.  This set contains two different scents and keeps you smelling great the whole day.
Nordstrom has a list of products put up for Mother's Day. The sale is currently open and will last till May 3. Nordstrom is offering designer goods including brands like Rebecca Minkoff, Chloe, Gucci, Ray-Ban, and Treasure & Bond. They have a list ranging from watches to handbags for Mother's day sale. You can also enjoy free shipping for these orders.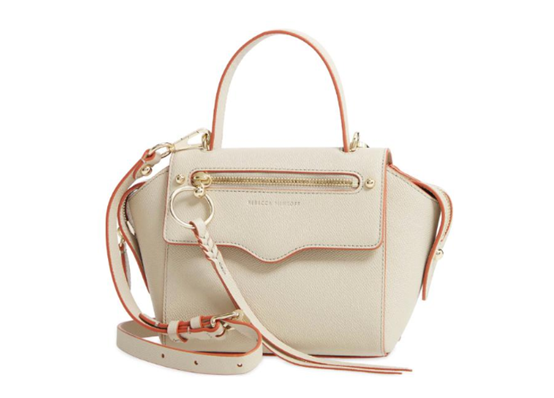 Rebecca Minkoff Small Gabby Leather Satchel $111.30, originally $198. This is a simple but elegant handbag that can suit any occasion and any attire. You can sport a trendy and classy look with this leather handbag.
Looking to gift a beautiful bouquet of flowers to your lovely wife this mother's day? Have a look at UrbanStems, one of the florists that boast best flower arrangements. They have a wide variety of flower arrangements at attractive prices. UrbanStems also has a trusted delivery service that can be sent your wife her beautiful bouquet of flowers on time for this mother's day.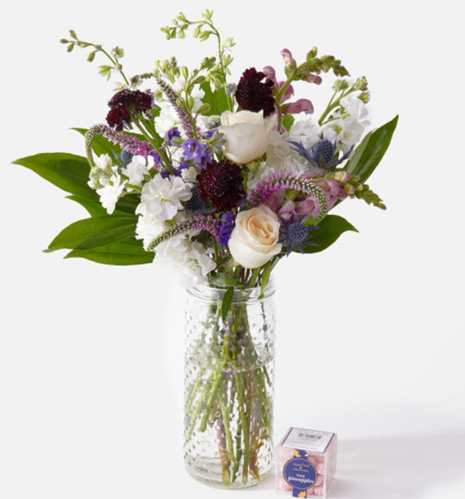 The Celeste at $95 . Gift your wife this beautiful bouquet of ivory and lavender flowers that comes with a free vase. If you are looking to make the evening romantic buy the Ocean Mist Nest Candle Box for filling your bedroom with some lovely fragrance. After all, the mother of your kids deserves a special treatment, right?
A pair of headphones can be a great gift for music-loving moms. Also, if she is a gadget lover she might just consider this the best gift. Amazon is selling Bose Noise Cancelling Wireless Bluetooth Headphones 700 with Alexa Voice Control at a $100 discount.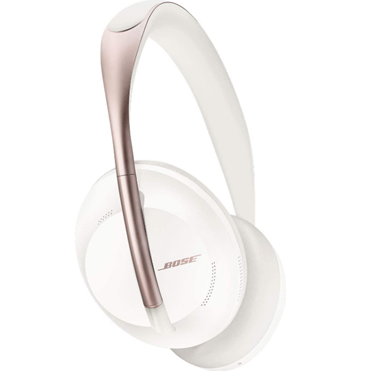 Bose's Noise Cancelling headphones at $299 at 25% off. These headphones are being sold for an amazing discount and hail from one of the most popular brands. Slip into nirvana with these noise-canceling headphones accompanying Bluetooth connectivity.
Kohl's, one among the favorite shopping destinations for us is offering mother's day deals on clothes, shoes, jewelry among other things. You can get $10 -$50 off for mother's day purchases at Kohl's.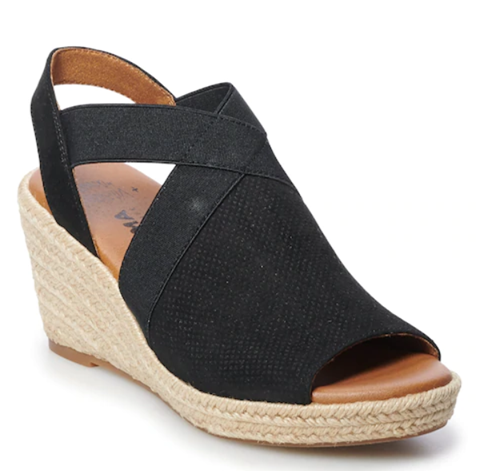 SONOMA Goods for Life® Chorale Women's Wedge Sandals at $39.99, original price $59.99.  Let your mom walk in style and comfort in this fashionable and trendy wedges.
You can get a 15-pack of full-bodied red blends from the vineyards of France, Spain, California, and South Africa for your wine lover mom through Wine Insiders Groupon. The pack features a wonderful variety of different red wines, plus ensures fast delivery.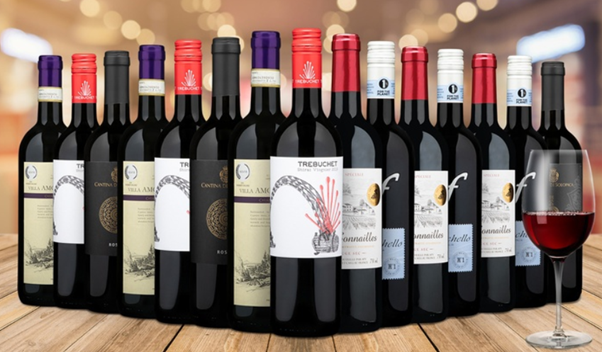 15 Bottles of International Red Blends at $75, 67% off. Enjoy this assortment of wines straight from the vineyards of the best winemaking countries at an attractive discount.
        If your moms enjoy long runs or an intense workout session, a  fitness tracker to track your exercise regime and heart rate would be a great gift to yourself. Amazon is selling Fitbit Inspire HR Heart Rate and Fitness Tracker which accurately tracks calorie burn, resting heart rate, and heart rate zones during workout sessions.
Fitbit Inspire HR at $69.95, 30% off. This Fitbit serves as an excellent health tracker with 5 days of battery life. You can also enjoy your occasional swim too as it is waterproof and surely won't fail. 
If your mom is trying out new baking recipes, a standing mixer would be a useful thing to buy for her. Although refurbished, KitchenAid Professional 600 Series 6 Quart Bowl-Lift Stand Mixer is perfect for heavy, dense mixtures. It offers the capacity to make up to 13 dozen cookies in a single batch and 10 speeds to thoroughly mix, knead and whip ingredients quickly and easily.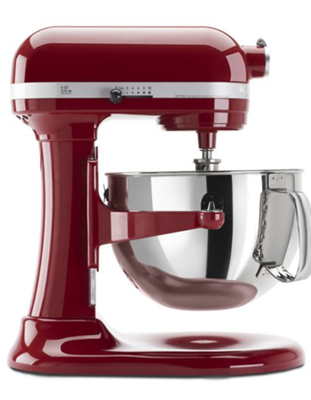 The KitchenAid Professional 600 Series 6 Quart standing mixer can handle those large batches of dough if your mom wants to make a large cake for your birthday or a large batch of cookies for the family. So if you love some homemade cookies and cakes, you know what to gift her.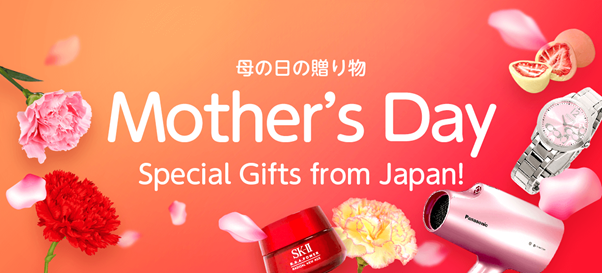 Rakuten, the famous cashback website is offering discounts on some of your favorite brands including Adidas and Gap for this Mother's Day. These discounts come in the form of coupons and many enjoy free shipping and returns.
 You can select from an array of online florists and gift shops and buy with some beautiful flowers or yummy chocolates. Stack coupons codes along with the Rakuten coupon to save big on makeup and clothes for your fashionista mom.
Additionally, Rakuten is celebrating its birthday next week by rewarding its members. Birthday promo is a great way to earn up to 30% Cash Back on gifts from ProFlowers, FTD, and From You Flowers. Starting this Monday, May 1 through May 11, Rakuten is also offering up to 15% Cash Back and more on purchases from a slew of stores and sites, including Athleta, Verishop, Coach, Puma, TOMS, SkinCareRx, Aveda, IT Cosmetics, Overstock.com and many more.
Make this Mother's day perfect for your mom/wife by wishing her and gifting her the perfect present. A gift should be something that she really wants and likes. You can browse through online deals and offers and find the best Mother's Day deals.
And moms, you can also make use of these deals by buying whatever you wish too. A Very Happy Mother's Day!