Love to shop but don't want to shell out too much cash? If yes, then AliExpress is your one stop solution to buying almost anything that you desire. Launched as an offshoot of the Alibaba Group, AliExpress continues to give a tough competition to well established ecommerce platforms. All products on AliExpress are highly affordable and you can even apply coupons and coins to further lower down the price. We have certain tricks and hacks figured out that will satisfy the impulsive shopper in you!
So let's look at some of the ways in which AliExpress lets you retain those extra bucks in your wallet.
1. Make use of Coupons
You can use 2 types of coupons- AliExpress coupons which can be applied on any purchase from AliExpress in a certain price bracket and seller coupons which are applicable in specific AliExpress stores.
AliExpress coupons are renewed every hour and are highly preferred by customers. The seller coupons are easier to access and help you save so much more as the minimum purchase amount for these coupons is very less. You can easily find all the coupons being offered by different shops in the coins and coupons section.  Also, AliExpress coins can be exchanged for coupons.
In addition, you can also save money by using selection coupons. To apply general coupons, you have to reach a minimum amount in the store that accepts them.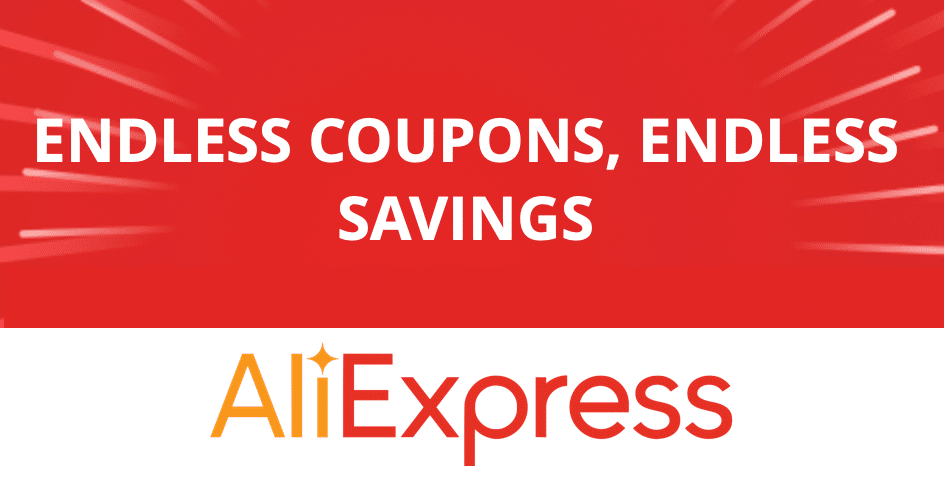 2. Save more with Coins
You'll see a coin-shaped icon at the top as you sign in and to get those, all you need to do is tap on the icon. You'll get only one coin on the first day, but they will increase until the eighth day, and then you will get 16 coins.
By performing daily tasks and completing missions, you can earn more coins and win freebies.
3. Freebies and Reviews
You'll get 2 coins for leaving a comment on the rating of a freebie. If you share a purchase that you made, you'll get 3 coins. If you exchange your coins for products or coupons, you'll get 3 coins.
The details of completing these tasks will be provided once you click on the icon of each mission. In the Freebies and Reviews section, you can choose up to 2 products a day and wait. Normally the seller can allow users to send the product free of charge when the demand for free stuff is over. The lucky winners have to write an article on AliExpress describing the service and by supporting these reviews with really good pictures.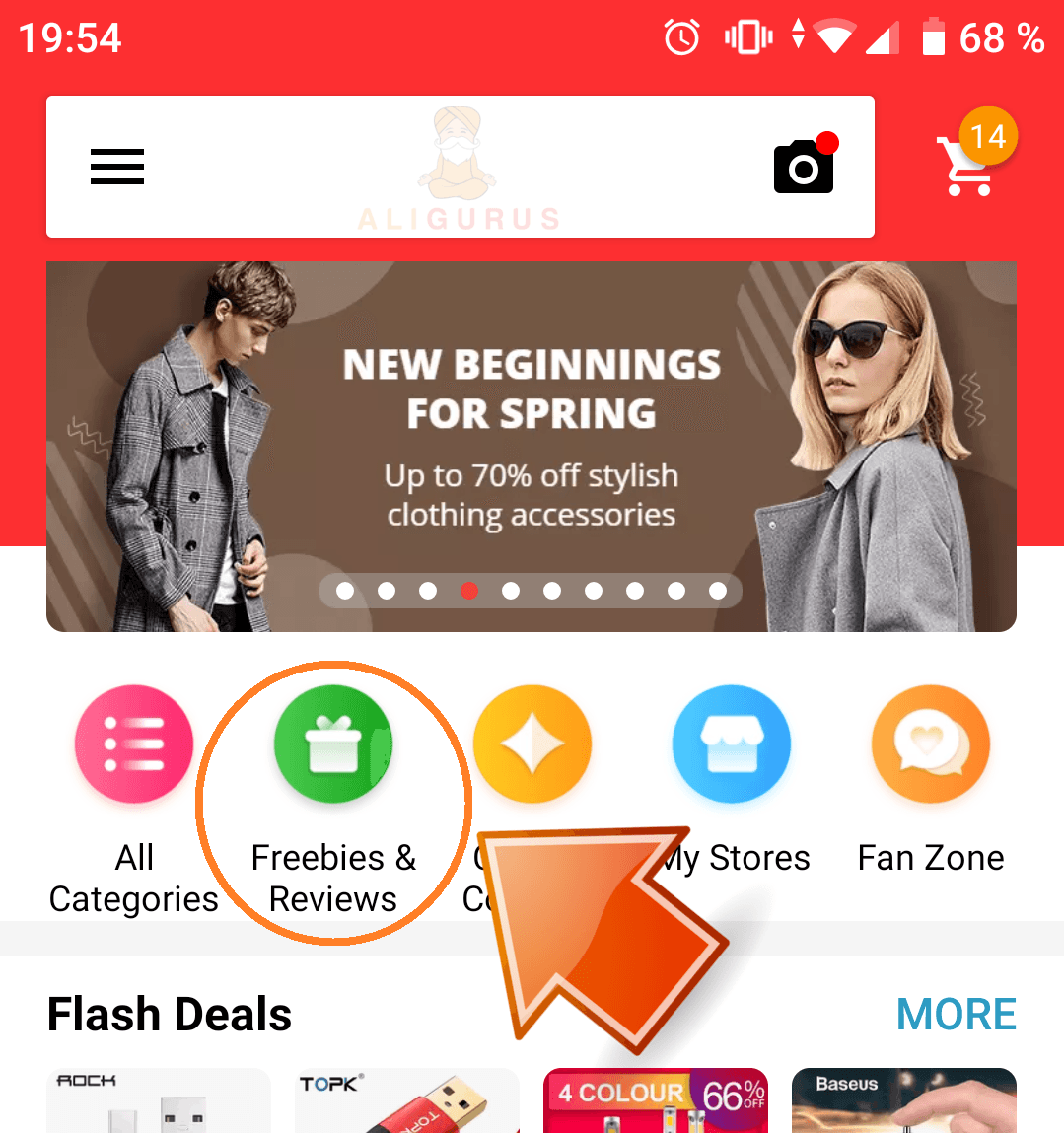 4. Use Giving Assistant for Assistance in Saving
Giving Assistant has vouchers for all apps, including AliExpress! Whatever you're shopping for, Giving Assistant has an AliExpress coupon for you, from household items to clothes. They also offer discounts that are already at an extremely low rate on AliExpress "super offers."
You will also earn cash back on purchases and more than 2,700 other online stores when you shop via Giving Assistant. You then have the opportunity to give back a portion of your money to your chosen charity automatically.
5. Download the AliExpress Mobile App to Save More
On both iOS and Android, AliExpress offers an amazing free app. On it, you can find exclusive "phone only" deals offering lower rates than the homepage, in all categories. Every day there is also a new AliExpress coupon code available only on the app.
In addition, you'll get instant rewards to download the app as well. At the edge, you can earn $4 cash back if your first order is more than $14. And on the higher end, you'll receive $100 cash back when you spend more than $200 on your first app transaction.
6. Try to Shop out of Season
AliExpress has a stock that they need to get rid of. If you know you'll need a new winter coat, check out options in AliExpress during the summer when both demand and prices are small. The same applies to other products, particularly electronics. When a new model is available, an electronic can be deemed "out of season." AliExpress will have great deals if you're looking for an older phone plug, cable, or adapter.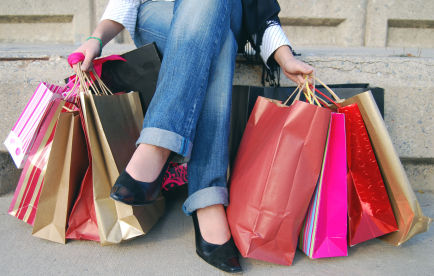 7. Look for Items that do not have Shipping Costs
Not all goods are delivered free of charge. Some of them have high shipping costs while others are still paying for freight. Why choose delivery for free? If the item gets lost in the post or if the item gets broken, you can open a dispute with the seller. This is similar to eBay. When you win the case, only the value for the product will be refunded by the seller, not the shipping cost.
8. Money Back Guarantee
This is another reason why you should shop for free delivery products. AliExpress guarantees you that you can get your money back if you have not received your order within 60 days (from the date of shipment). This is not automatic and you need to use the Dispute Center to request for a refund.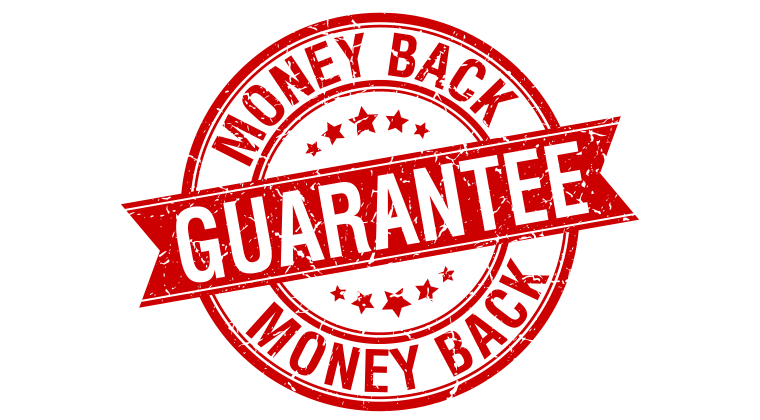 9. Keep an Eye out for Flash Deals
One of distinctive features of AliExpress is the Flash Offers category. Many products are available for precisely six hours at an incredibly discounted rate, and then they're gone. If you want to get these offers, you will have to act quickly. There are high chances that in the Flash Deals segment you will be able to find a similar product at a lower price. So always search before purchasing a more expensive version of the same thing.
10. Bulk Buying for Increased Savings
The strength of AliExpress is the sale of bulk items and it is typically cheaper to buy more items at once. When you buy something you know you're going to need more eventually, consider playing with the quantity to see if the price per unit is going down. It'll probably, but even if it doesn't, if you buy everything at once, you'll still save money on delivery.
Common queries of consumers
 1. What is AliExpress?
Owned by Alibaba and founded in 2010, AliExpress is an e-commerce platform that enables international buyers to purchase items from mainland China wholesale retailers and deliver them to you through popular international courier services. AliExpress ships around the world to over 200 countries.
2. How does AliExpress work?
If you're going to use AliExpress, you're likely to do that as a buyer, because you've got to live in Hong Kong or mainland China to use it as a seller (at least for now).  There are all sorts of product categories that you can buy directly from Chinese manufacturers on AliExpress and often at reduced-market prices.
While buying directly from Chinese manufacturers you will probably be getting low prices. But you can save even more money with coupons.  Many vendors may issue coupons directly from their store to be used on purchases.  Other coupons will be issued by AliExpress itself during promotions, which can be added to your account and then used later on any valid purchase. You may be wondering when your order will arrive after you have ordered it. Luckily, AliExpress gives you tracking information from the courier that handles the delivery of your package.
So you can know when your order is to arrive at your door. If your order doesn't turn out right or doesn't arrive at all, you need not be worried. You can open a dispute with a seller and give evidence of your situation to AliExpress. You may be entitled to a partial or even a full refund.
3. Why should you use AliExpress?
The most important reason to use AliExpress is its rates. You buy directly from Chinese manufacturers, so by avoiding the discount that retail chains would add on goods, you're saving money.
On top of that, during promotional events, you can sometimes get in-store coupons from some retailers for certain items, or even site-wide coupons.
4. What are Welcome coupons and How to Use Them?
Welcome coupons are either a $4 coupon or a 5 coupon pack that adds up to $100 for new AliExpress accounts only. If you already have an AliExpress account, go to the home page of AliExpress once you've logged in.  A pop-up window will appear offering you these welcome coupons. Click on the window and it will take you to the next page, where you may be asked to fill in a captcha. A new page will appear with the coupons. You'll get coupons of different rates depending on the amount that you shop for.
A $2 coupon for purchases of $5 or more.
An $8 coupon for purchases of $120 or more.
A $10 coupon for purchases of $150 or more.
A $30 coupon for purchases of $450 or more.
A $50 coupon for purchases of $750 or more.
The positive side is that these coupons are not from a particular store, but are AliExpress coupons. So they can be used in any shop and on any item on the list. You just need to add to the basket the items you're going to buy. When you go to the payment page, the coupons will automatically be applied when you meet the minimum purchase amount.
5. Is AliExpress Safe?
AliExpress is owned by Alibaba Group, one of the world's largest Internet (and retail) firms, so it's certainly legal. It has several buyer protection programs you can take advantage of, and it actively tracks its users to filter out sellers (or buyers) involved in any kind of shady dealings. Despite all this, people on AliExpress can (and were) scammed or defrauded, which is clearly a danger to any business deal (especially online one).  However, this is not necessarily the fault of AliExpress; it is only a transaction processing platform.  The real fault lies among people with deceptive motives of buying or selling.
Next, purchase only from vendors with fairly favorable ratings and product reviews.  Second, be careful not to buy items with "too good to be true" prices, particularly when they claim to be from popular brand names. Third, never give your personal or financial information to a seller (including your account details), whether directly or by logging into a third party website. Fourth to pay one of its sellers always use the secure payment system built into AliExpress. And finally, confirm the delivery of an order from a seller only when you are satisfied with the product.
We hope this article enlightened you on the various ways that one can save money while shopping on AliExpress. So make the most of the tips and hacks that we've discovered, and shop for almost anything under the sun.
Happy shopping!