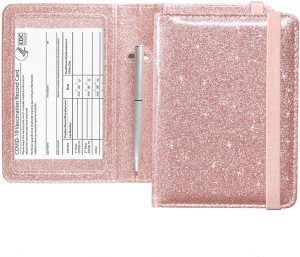 The combination of ACdream passport and vaccine card holder not only provides space for your passport, but also designs a transparent slot for your CDC vaccine card. You can put your travel documents tightly in one place and protect them, because this passport cover can be fixed. Provide you with a convenient way to collect personal information and cards in one place. It has RIFD protection to prevent personal information leakage. This product is made of high-quality PU leather with clear embossing.
About this item
Our passport and vaccine card holder combination is the perfect accessory to carry with you.
It can save your most important files.
This RFID passport holder is equipped with advanced RFID blocking technology.
We have created a thin and light travel document organizer that you can take with you when you travel.
This passport vaccine card holder is made of high-quality and durable PU leather.