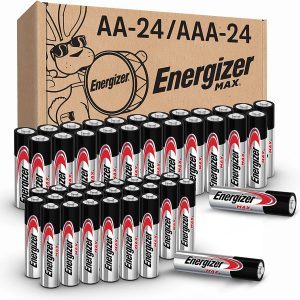 Use Energizer MAX alkaline AA and AAA batteries to power your favorite devices. These batteries are very suitable for high-purpose equipment, including toys, flashlights, remote controls, etc. In addition, they are designed to prevent damaged batteries from leaking. These double A batteries contain power circuits to ensure consistent performance and maximum capacity to safely contain and provide maximum power.
About this item
Our longest-lasting Max battery can power everyday equipment.
Leak-proof structure.
Storage time up to 10 years.