Every mom knows the struggles of making multiple trips to the supermarket, hardware store, the local farmers market etc. Not only is it tiring but there's always some item that most of you end up missing out on.
Why add these extra errands when you already have a family to take care of? This is where Best Buy steps into the picture. Right from your daily household needs, electronics to the needs of your family, Best Buy has everything under one roof. All you have to do is make a list, sit in the comfort of your home and place an order for doorstep delivery.
About Best Buy
Best Buy Co., Inc. is a global American consumer Electronics Company based in Richfield, Minnesota. It was originally founded in 1966 by Richard M. Schulze and James Wheeler as a specialty audio store called Sound of Music. It was re-branded in 1983 under its present name, with an emphasis on consumer electronics. Its branches include Geek Team, Audio Video Magnolia, and Pacific Sales. Best Buy also runs the North American brands Best Buy Mobile and Insignia plus Five Star in China.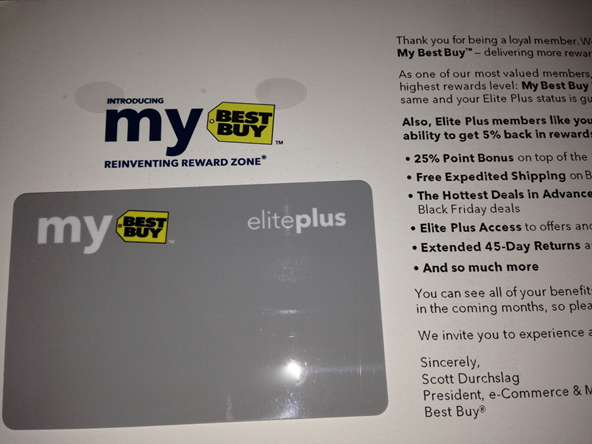 About Elite Plus
Elite Plus is a rewards program offered by Best Buy that ensures you earn points every time you shop. Moms who make bulk orders while shopping for family needs can benefit specially from this program.
Benefits
Elite Plus members receive 1.25 points for every $1 spent on qualifying purchases when using a My Best Buy member account at Participating Properties. You become a My Best Buy program Elite Plus member by spending $3,500 at Best Buy or BestBuy.com or spending $3,500 on your My Best Buy Visa during a calendar year.
Free Shipping:
My Best Buy Elite and Elite Plus members get free shipping and free delivery, with no minimum purchase requirements. Terms and conditions apply.
Rewards Points:
My Best Buy members get rewards points for every dollar spent on eligible purchases. Rack up even more points with a My Best Buy Credit Card. Terms and conditions apply.
Exclusive Deals:
Your My Best Buy account comes with special member-only deals.
Early Access:
Your My Best Buy account comes with special member-only deals.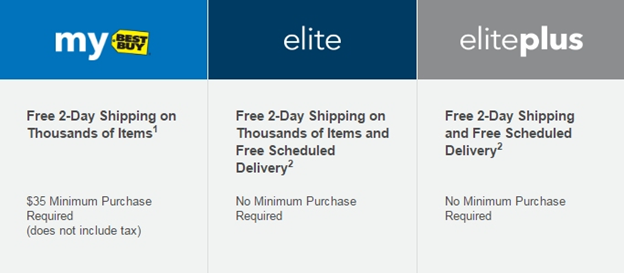 How to know if you're a Best Buy Elite Plus member?
Elite status is automatically awarded when you spend $1,500 or more on qualifying purchases at Best Buy and BestBuy.com in a calendar year, or $1,500 or more in total anywhere on the My Best Buy Visa.
Accessing your Best Buy Rewards
You can check your points balance by clicking on the See Points Balance button during checkout. If you have a BestBuy.com account and have previously set up a stored card to use Pay with Points, your available point balance will be displayed at the checkout when logged in to your account.
Validity of the Best Buy Elite status
Your Elite or Elite Plus status begins about 15–20 days after you meet the qualifying purchase amount ($1,500 per calendar year for Elite; $3,500 per calendar year for Elite Plus). Your status continues through the end of the following calendar year and ends on the last day of the following February.
Point Banking
If you're an Elite or Elite Plus member, you can choose point banking to save your points until you're ready to issue a reward certificate. Or, you may choose to auto-issue your reward certificates when you reach a certain level. In your Rewards section, tap the "Change" link to change your preferences anytime.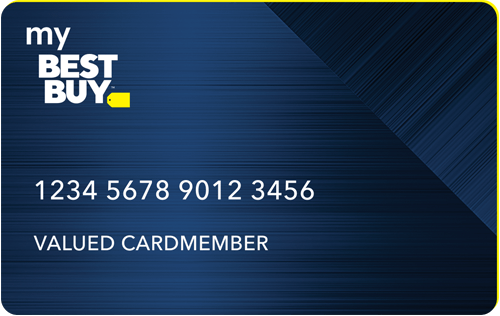 Expiration of Points
If there is no activity on your My Best Buy account for a period of 12 consecutive months, the points in your account (excluding Elite Plus members) will be issued as reward certificates down to the $5 level, and any remaining point balance will be forfeited. For example, if you have 300 points, you will receive a $5 reward certificate (250 points) and you will forfeit 50 points.
Elite vs. Elite Plus members
Elite and Elite Plus members receive enhanced benefits. Members qualify for Elite or Elite Plus status based on their annual spending at Best Buy.
Elite members get 1 point for every $1 spent on qualifying Best Buy purchases. Elite Plus members get 1.25 points for every $1 spent on qualifying Best Buy purchases.
Gifting Ideas and Offers at Best Buy Whether it's a late mother's day gift or just something that you want to give to that special woman in your life, Best Buy has a plethora of options.
An Air Fry Electric Cooker can make chores in the kitchen so much easier and it costs less than $200!
If your kid is an avid reader, what could be better than giving him/her a Kindle Paperwhite E-Reader to instill their passion for reading. It costs less than $150 and is super affordable.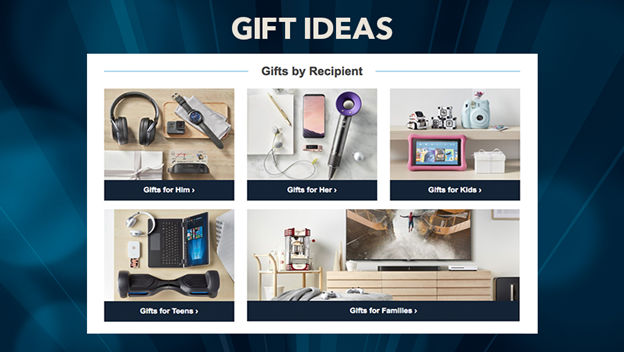 Black Friday Deals 2020
Be sure to mark your calendar for November 27 so you don't miss out on the Black Friday 2020 sale.
You don't have to wait for tech offers to get great rates.
Although the doorbusters created a lot of excitement throughout Thanksgiving and Black Friday sales, when you shop electronics at Best Buy you can take advantage of great deals throughout the year. Smartphones, computers, virtual reality equipment, video games, computers, laptops and tablets, appliances, televisions, smart home devices, cameras, camcorders, you'll find all amazing gift ideas.
If you're searching for the newest tech or the newest sales and deals, visiting a local Best Buy shop can help you find what's on your tech wish list. You can also do this by sitting back in your easy chair and browsing through your pc or phone for online deals. All the latest launches are available from many of the biggest brands, such as Samsung, Microsoft, Sony, Intel, Nikon, Bose, Sonos, and many more.
You can get the tech that you want at Best Buy on Black Friday, and throughout the year.
Best buy is a one-stop-shop for all your needs. As a mom, you can benefit from shopping at this destination by saving time, money, and effort.
So sit back, grab a cup of coffee, and start placing your order. And don't forget to become an Elite Plus member before you begin to shop!