We know that feeling when you enter your bedroom after a long day of work and wish to just lie down on your comfortable bed. True, right? Let's be honest, the bedroom is the most personal and relaxing space in your house. Whether you're traveling or just away from home for few hours, coming back to the comfort of your bedroom is a great feeling. To make your bed even more comfortable you can use good quality bedding. We are sure you would never want to get up you're your bed ever! Using quality bedding items not only enhances your sleep but also adds to the elegant look of your bedroom. 
You might be wondering what's wrong with the sheets picked out from the supermarket or flea market. As said, quality matters, and often bedding products from these places aren't in good condition. Also, with the ongoing pandemic, everyone is growing more cautious with the hygiene of these products. So don't you worry about your bedding products, we'll suggest to you one of the best brands in the market today —  Caromio. We have listed some of Caromio's best bedding products that are totally worth your money. 
Let's check out these Caromio's bedding products and don't forget to choose your favorite piece.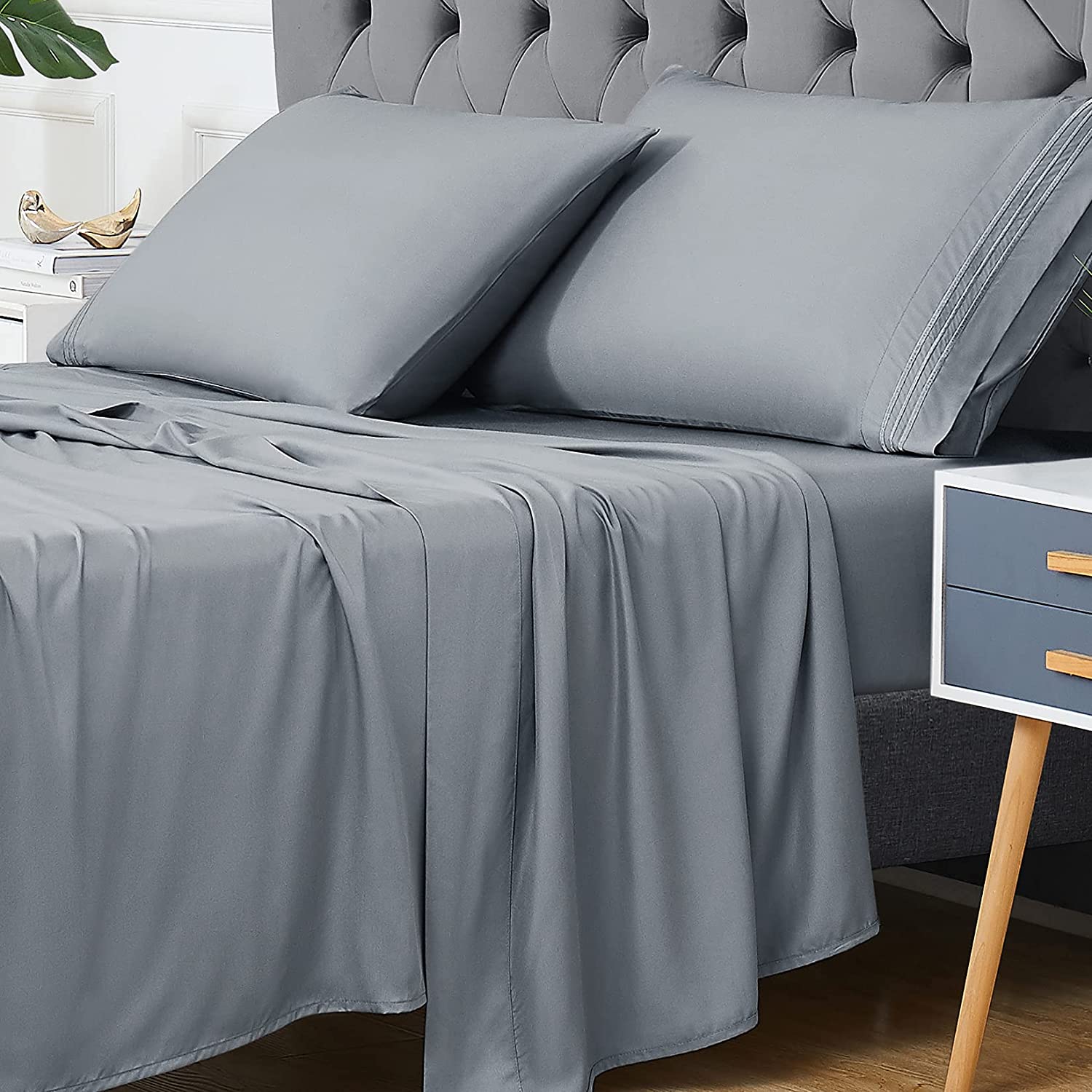 Getting a perfect night's sleep is important for your health and mind.  The best way to get one is a comfortable, breathable bed sheet. The Caromio Bamboo Sheet set is, in this aspect, a great option for you. This is 100% breathable, silky smooth, and even has a beautiful drape with a soft sheen. Sleeping on this sheet feels extra comfy, as these regulate the temperature and absorbs moisture keeping you cool all through your sleep. What makes the Caromio sheets set extraordinary is that these are made of 100% viscose that glides through your skin and hair like a feather. 
Try out these sheets and enjoy the most comfortable and peaceful sleep.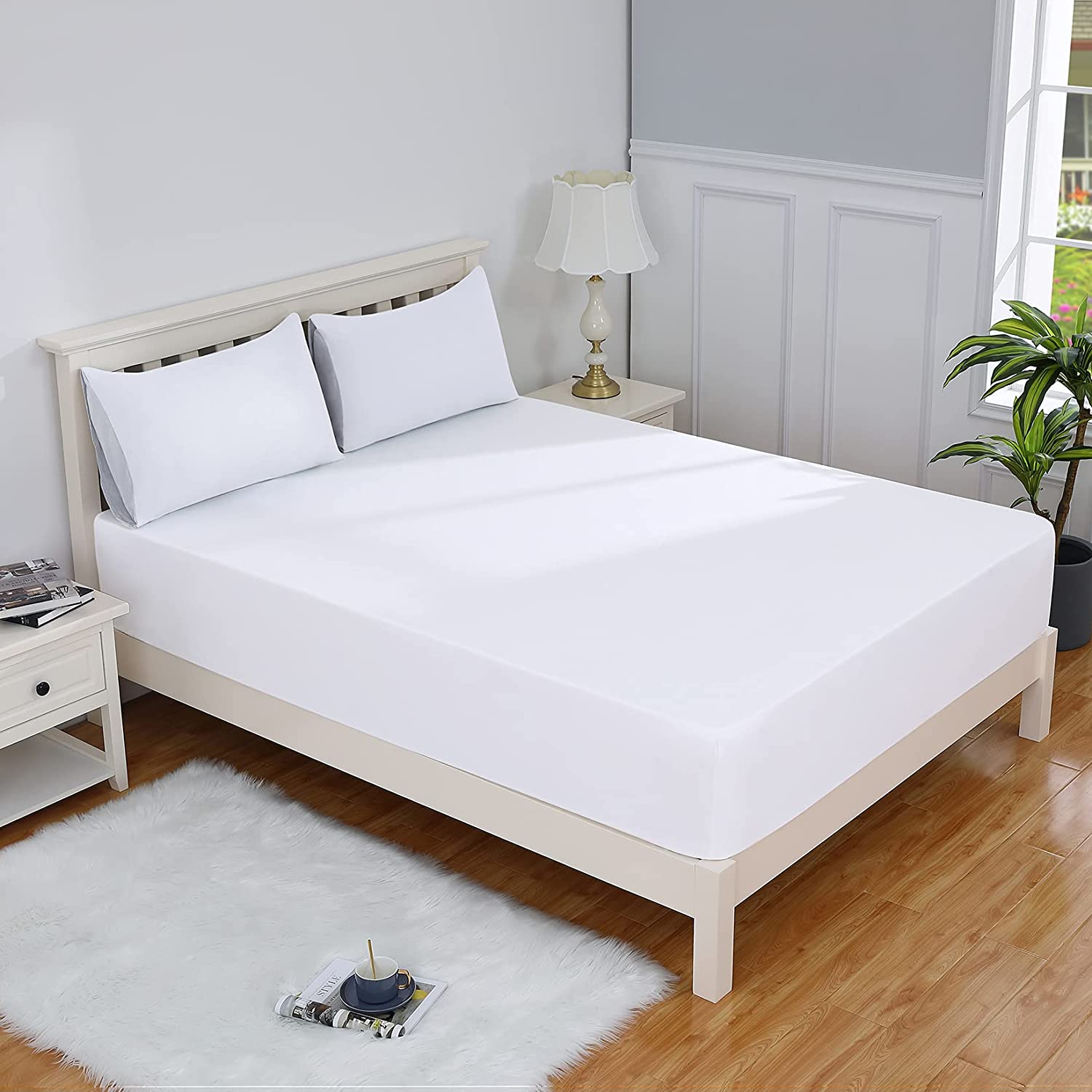 Does your sheet come out from the corners? Do you have to constantly keep tucking it in? Typically, it is difficult if the sheet doesn't have pockets to keep it tied to the mattress corners. Well, Caromio Fitted Sheet with 16'' deep pockets is a great option, especially if you have a thick mattress. Besides, this 600 thread count weave twin-size fitted sheet is overtly soft and silky, perfectly suitable for your hair and skin. Its elastic bands don't slip away and stay in place giving you the most amazing sleep. Above all, it's easy to maintain and even gives a luxurious feel.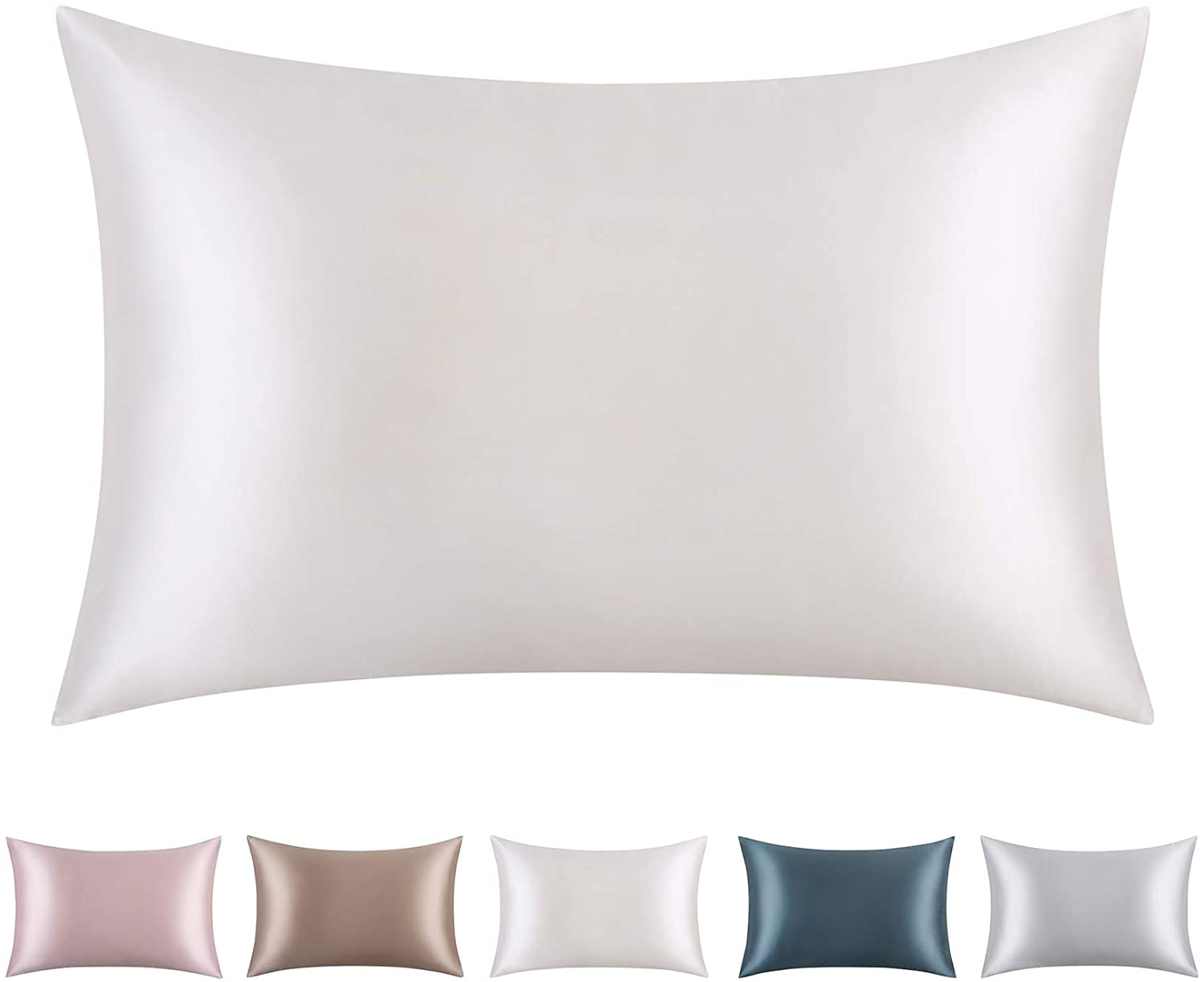 Do you know the pillowcase you use impacts your skin and hair to a great extent? Well, there's no doubt opting for soft, silk fabric for a pillowcase prevents your hair from breakage and keeps your skin free from breakouts. And Caromio White Silk Cooling Pillowcase is one such amazing piece of bedding product. Made from 100% pure 6a Mulberry silk, this silk pillowcase contains protein to prevent aging and wrinkles. Also, the hair doesn't get damaged due to friction. It also regulates the temperature and keeps you cool. 
Get this today to keep your skin and hair all well!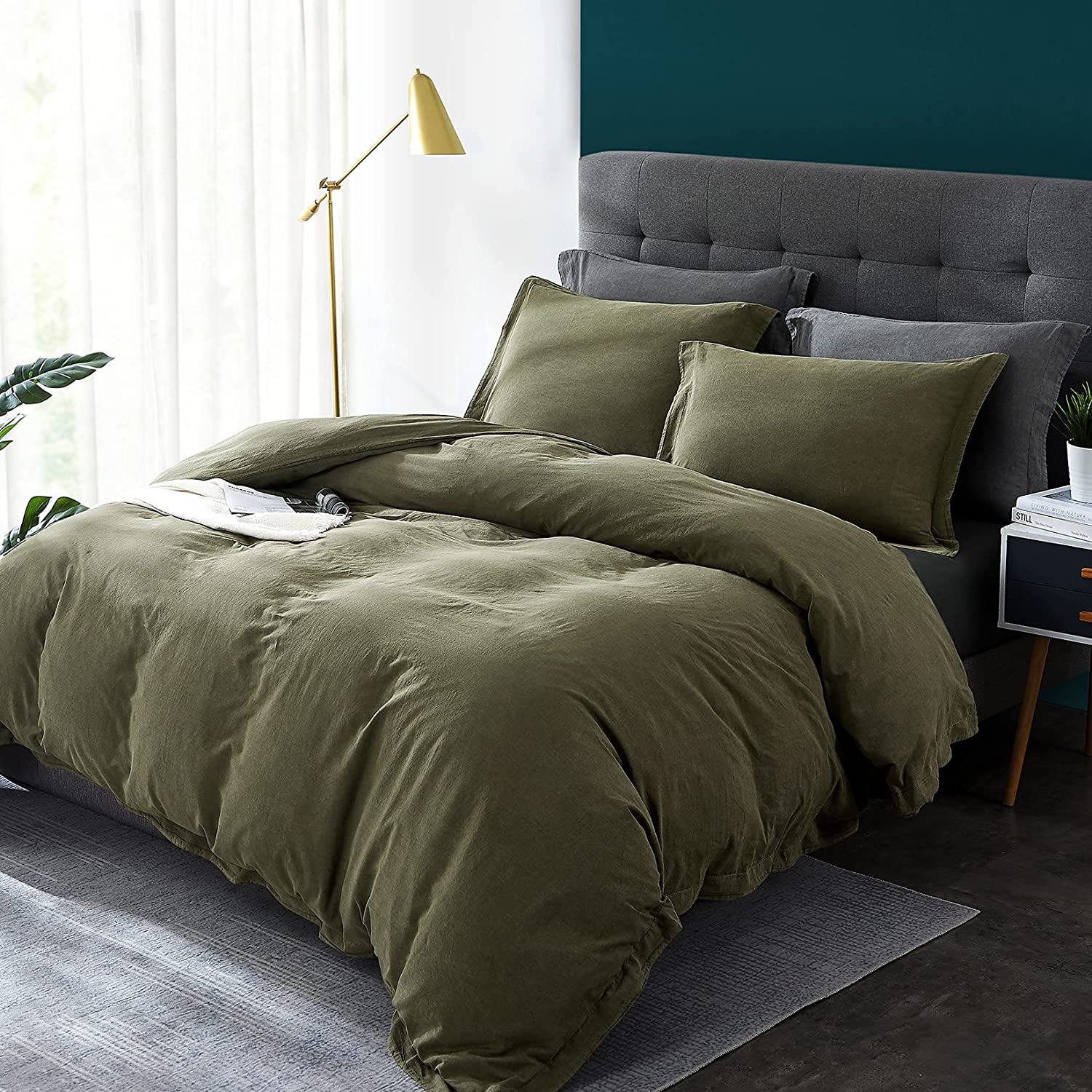 Redoing your bedroom? Well, then you must upgrade your duvet covers with CAROMIO Cotton Duvet Cover Set– extremely soft, vintage style, cozy and comfortable. Most of you might sweat more during summers due to the thick duvet covers. But not anymore, as Caromio Duvet Cover Set is super breathable, absorbs sweat, and keeps you cool throughout. What's best about this duvet cover is its stone-washed cotton, as this fabric has a softer tone and luster feel. Lastly, its natural textured fabric and design are perfectly suitable for any style of bedroom with any type of décor.  Check this out today!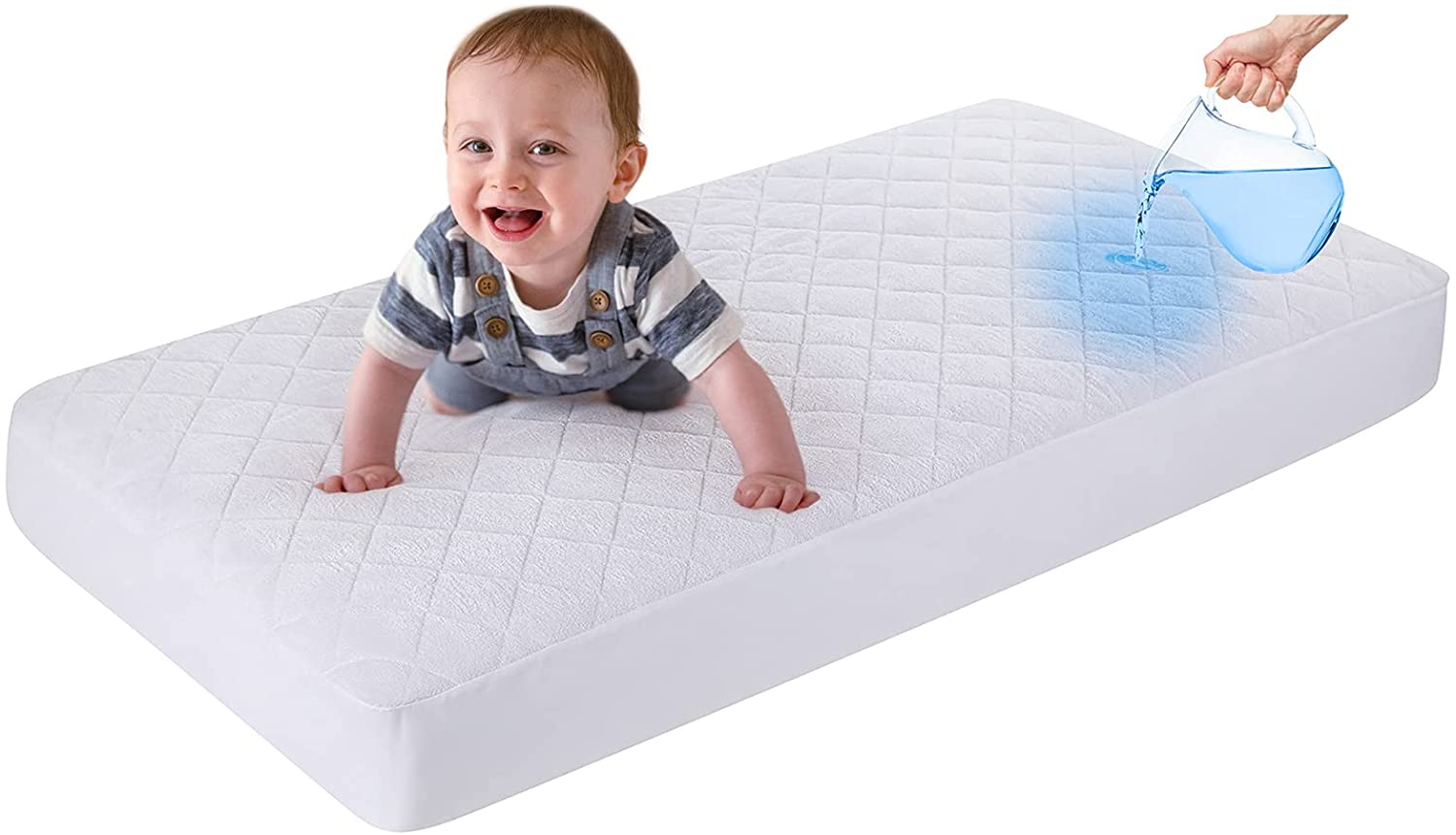 Does your baby get all fussy and cry when it wakes up or at night? And changing diapers doesn't help either! Well, the thing you need the most is a baby mattress cover. CAROMIO Crib Mattress Protector is, indeed, a great product perfectly ideal for your baby's crib. It's quite often that baby's mattress gets wet, in case of diaper leak or spillage. But with CAROMIO Crib Mattress Protector, your crib mattress remains undamaged. Plus, its 100% bamboo fiber makes it breathable and is soft on your baby's skin. It's also waterproof, which relieves you from the stress of spills and leaks. Safety certified and easy to maintain, this crib protector is just the right thing for your baby's health and peaceful sleep.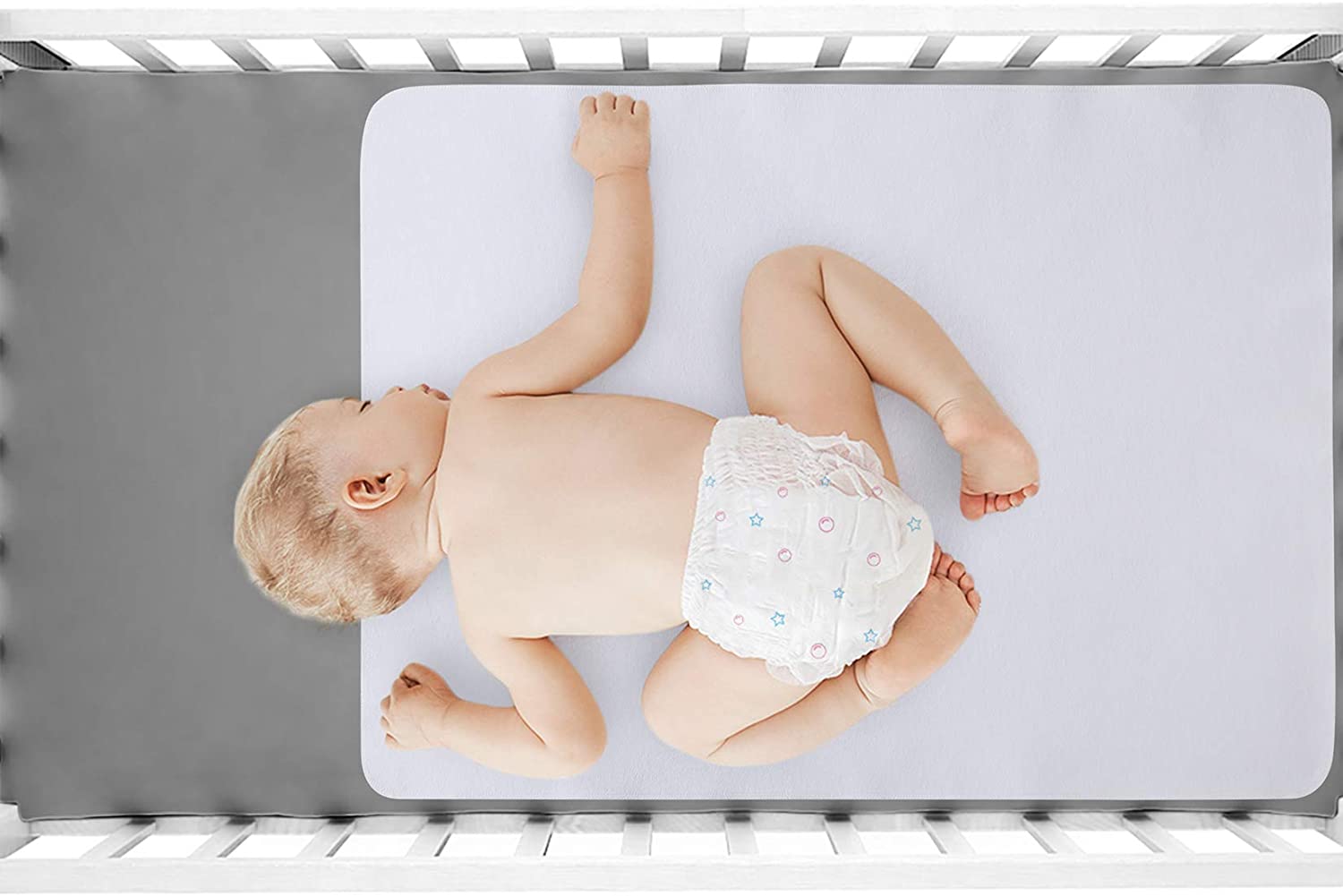 Another crib protector pad from Caromio could be the secret for your baby's uninterrupted night sleep. After all, no mother wants her baby to sleep in discomfort and wake up all tired and irritable. Caromio's waterproof crib mattress protector-pad has a 3-layer design with its upper/lower side made of pure cotton. On the other hand, the middle layer has waterproof material. Even though this piece of protector pad is ideal for cribs, even adults can use it in certain situations. You can even use it for your pet. Why wait then, get it today and say no to wet marks and stains on your mattress. 
With these best Caromio bedding products, you can surely get the most peaceful sleep ever. Be it the bedsheets, pillowcases, or duvet covers, Caromio's bedding products are undoubtedly high-quality stuff giving you an uncompromised, cozy and comfortable sleeping experience. 
More to read:
Area Rugs for Bedroom That Bring The Best Out Of Your Decor