Veterinary treatments are expensive. Anyone who has ever taken their sick or wounded pet to the doctor might understand this fact. Having a financial safety net to rely on might be very beneficial in these circumstances. The best option is to opt for pet insurance. Pet insurance helps cover the cost of your pet's medical treatment with many policies even covering up to 90% of your vet bills. That percentage, however, varies depending on the insurance and your preferences. Additionally, some treatments and procedures are not covered. Hence, it is important to conduct thorough research before choosing pet insurance for your pet.
We've compiled a list of top pet insurance services and their reviews to help you.
Top 5 Pet Insurance Companies and Plans
Embrace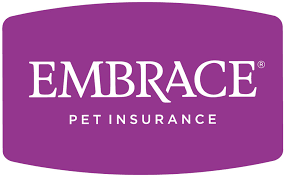 About the Company:
Cleveland-based Embrace Pet Insurance is covered by American Modern Insurance. The business began as a proposal for pet insurance and won the 2003 Wharton Business Plan Competition. Now, the company offers a variety of comprehensive pet insurance policies that cover accidents, illnesses, and other conditions for pets.
Features:
A single plan from Embrace covers your pet's illnesses, accidents, chronic conditions, and other conditions that call for all emergency procedures or treatments like alternative therapies, diagnostic tests, surgery, cancer treatments, emergency care, physical therapy, and more. The pet owners can take their pets, mainly cats or dogs, to any licensed vet and their bills will be covered. Besides, the company also offers a 10% discount for those who insure more than one pet.
What We Like About Embrace:
The best feature of the plan is that it provides a wellness rewards plan that is optional and covers up to $250, $450, or $650 in annual preventative care. These rewards pay for your vet appointments or treatments, including shots, grooming, standard check-ups, spaying or neutering, and more. Besides, your deductible will be dropped by $50 for each year you go without filing a pet insurance claim. A $500 deductible, for instance, would be reduced to a $400 deductible after two years of no claims. Embrace also offers a 24/7 vet helpline, which could be really beneficial if your pet gets sick at night.
What We Don't Like About Embrace:
One of the biggest challenges is that the policy is only applicable to cats and dogs, not any other exotic animals.
        Pros
        Cons
Wide range of policy options.

Only a 2-days waiting period  for accident coverage

Optional pet wellness plan is available.

Offers a plan that decreases the premium by $50 each year that a claim is not paid.

24/7 vet helpline.

6 months waiting period for orthopedic conditions coverage.

Only applies to dogs and cats; it excludes exotic animals.
Spot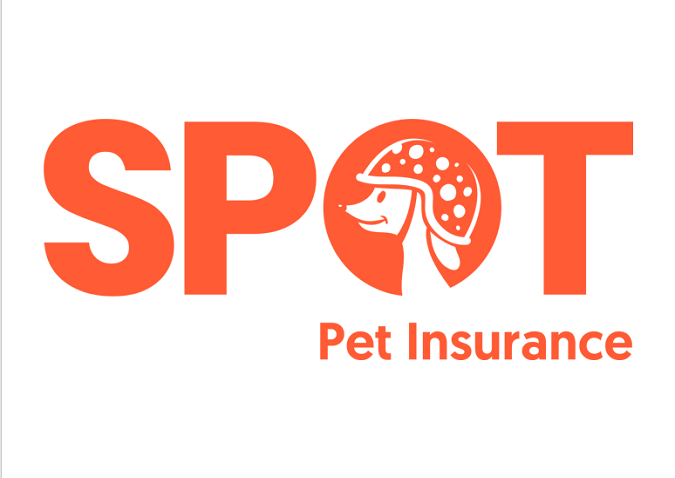 About the Company:
Pet insurance plans offered by Florida-based Spot Pet Insurance are issued by Crum & Forster Insurance Agency and are insured by the United States Fire Insurance Company. For pet owners looking for a reasonably priced accident-only plan, Spot Pet Insurance is the best option. To help you fit pet insurance into your budget, Spot offers you a variety of options to change your coverage levels.
Features:
Most policies from Spot are customizable, and you can customize them as per your need. A yearly deductible and annual coverage limits are included with this insurance. You have alternatives for your coverage, including unlimited annual coverage and options with a range of $2,500 to $10,000.
What We Like About the Spot:
Additionally, the fundamental insurance package includes coverage for both minor and major medical procedures, such as surgeries, or even the examination visits necessary to identify a pet's condition and develop a treatment strategy. Spot offers two alternative preventive care packages, Gold Preventive Care and Platinum Preventive Care, which will provide some coverage for wellness checks even though its base plans don't. Once their dog or cat has been treated and has been symptom-free for 180 days, families with pets with treatable chronic diseases may be eligible for preventative pet coverage choices. Pre-existing conditions or daycare/boarding are not covered. Besides, what we liked the most is their 10% discount for the owners who insure multiple pets!
What We Don't Like About the Spot:
The waiting period is sometimes high compared to other plans.
        Pros
        Cons
Available with a low $100 deductible.

Pet microchips are covered.

Covers the cost of veterinary visits for illnesses and accidents.

Wellness program is accessible as an option.

10% off for insuring multiple pets.

Has a 24-hour telehealth line for pets

Covers mostly cats and dogs.

Have to wait for 14 days before accident coverage is available.
Lemonade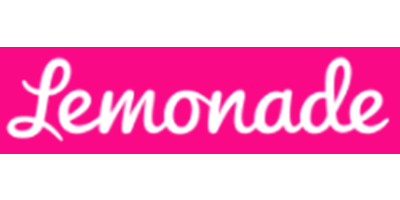 About the Company:
Lemonade Insurance began operations in 2016 as an independently underwritten insurance provider. Lemonade, a newcomer to the insurance business, thought out of the box from the standard insurance paradigm and built a system that distributes its profit to several organizations. They accomplish this by charging a fixed price, deducting claims and expenses, and then giving up to 40% of the remaining funds through the Lemonade GiveBack program to the charity of your choice.
Features:
The pet insurance policy offered by Lemonade covers costs involved with a wide range of pet accidents and injuries. Lemonade offers the cheapest insurance for people who own dogs and cats, along with several discounts that can further reduce the cost of that specific insurance. For individuals who want more than just basic accident/illness pet insurance, the organization offers add-ons and a variety of preventative coverage options.
What We Like About Lemonade:
Lemonade offers add-on coverage for veterinary visits, physical therapy, and preventive care, etc for a reasonable additional fee and this is one of the features that we like the best about this policy. Besides, the company offers one of the least expensive insurance coverage for both cats and dogs. Lemonade's pet insurance plans begin from $10 per month. However, your premium is determined by a number of factors, including the age of your pet, breed, any policy add-ons, your choice of deductible premium, and the cost of veterinary treatment in your area. Besides, you can customize your plan depending on your requirements too.
What We Don't Like About Lemonade:
Sometimes, the waiting period for conditions such as ligament issues is long. Besides, there is no 24/7 vet helpline.
        Pros
        Cons
Provides an optional $100,000 yearly coverage maximum.

Two-day accident waiting period, which is less time than other pet insurance companies.

Offers a 10% discount if you combine Lemonade's renters or homeowners insurance with pet insurance.

Lowest price plans are available.

No coverage available for therapies including behavioral or alternative therapy.

24/7 pet health line feature is not available.
Only covers the expenses of cats and dogs.
Trupanion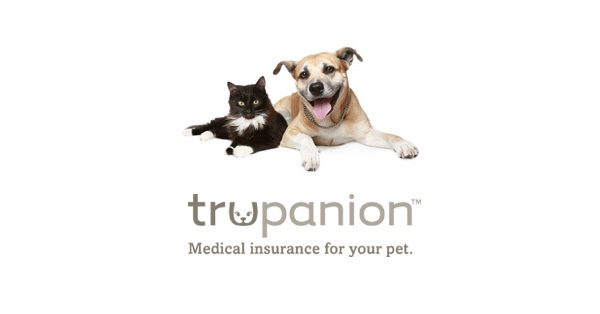 About the Company:
Trupanion, which was established in 2000, bought American Pet Insurance Company in 2007, which supports its insurance plans. In addition to its dog and cat insurance plans, Trupanion now offers Recovery and Complementary Care, which covers procedures including behavioral therapy, acupuncture, and chiropractic care.
Features:
Trupanion policies cover pet expenses for cats and dogs. It offers insurance plans that cover illnesses and accidents. Congenital problems and issues peculiar to a breed are also covered by its standard policies. Additionally, there are policy add-ons for breeders of cats and dogs and pet owners assistance that can pay for things like damage your pet causes to someone else's property, as well as one that covers recovery and complementary therapies. There are many different deductible alternatives available in their policies, and their policies don't have any coverage restrictions.
What We Like About Trupanion:
The best features of Trupanion policies are their short waiting period and unlimited coverage options. The plans offered by Trupanion do not also have coverage constraints. Some of the top pet businesses and organizations have yearly or conditional coverage caps, which may reduce the amount paid out for covered treatments. Another unique feature is that the Trupanion payment program can pay your veterinarian immediately if they have it. Your only payment to the veterinarian would be the deductible and the veterinarian would submit the claim to Trupanion. Besides, the insurance covers breed-specific illnesses as well.
Also, if you prefer not to pay the deductible each year but instead pay it when your pet develops a new ailment, you can choose a $0 to $1,000 lifetime per condition deductible. Trupanion pays for 90% of specified pet health conditions and veterinary treatment as specified in the policy once your deductible is met.
What We Don't Like About Trupanion:
Trupanion also only insures cats and dogs, not other exotic animals. Also, it has a longer waiting period for illness coverage.
        Pros
        Cons
Covers breed-specific conditions and illnesses.

At checkout, approved claims are immediately paid to your veterinarian.

24/7 pet tele line available.

There are no additional waiting times for exceptional conditions.

No routine care coverage available for pets.

No pet discounts even if you insure more than one pet.

Only for cats and dogs.
Nationwide

About the Company:
In 2009, Nationwide started providing pet insurance directly to consumers or through businesses after acquiring Veterinary Pet Insurance Company, the country's first pet insurance provider when it originally opened its doors in 1982. Today, the company offers four different types of insurance plans.
Features:
The pet wellness program by Nationwide includes services including immunizations, physicals, and tests. Besides, medicines, examinations, chronic diseases, surgery, hospitalization, and a few hereditary conditions are all covered under their medical plan. Since they offer a variety of plans, the benefit limits for each plan are different.  For example, the whole pet will have an annual limit while major medical will have an annual per condition or service limit.
What We Like About Nationwide:
The best feature that we like about the Nationwide plan is that the majority of birds, rodents, reptiles, and exotic pets including sugar gliders, ferrets, goats, and chinchillas are covered by their accident and illness insurance. Nationwide is one of the rare insurance companies that offer coverage for animals besides cats, dogs, and horses. Besides, Its pet wellness program includes services including physicals, immunizations, and tests. Hospitalization, medicines, surgery, and a few hereditary conditions are all covered under the Major Medical plan. In addition to advantages like recommended pet diets and supplements, parasite treatments,  gingivitis, and Cesarean sections, the Whole Pet package includes everything Major Medical does.
What We Don't Like About Nationwide:
Compared to other policies, Nationwide policies are expensive. Besides only pets that are under 10 years of age to enroll in the policy.
        Pros
        Cons
Offers cover to various varieties of pets.

Comprehensive plans for pets.

24/7 pet telehealth line available.

Multipet discounts.

No routine care coverage available for pets.

No pet discounts even if you insure more than one pet.

Only for cats and dogs.
According to us, if you have a cat or dog, then Spot or Embrace insurance is preferable. However, if you have pet animals other than cats or dogs, and you are okay to spend more, then go for Nationwide. You can choose from the other options listed too.
More to read:
Where's My Tax Refund? How To Track Your Tax Refund?
How to Deal with Inflation? 6 Tips for You