Electric Space Heaters Lasko Oscillating Ceramic Tower Space Heater Save 21% Now At $54.99 for Home with Adjustable Thermostat, Timer and Remote Control, 22.5 Inches, Grey/Black, 1500W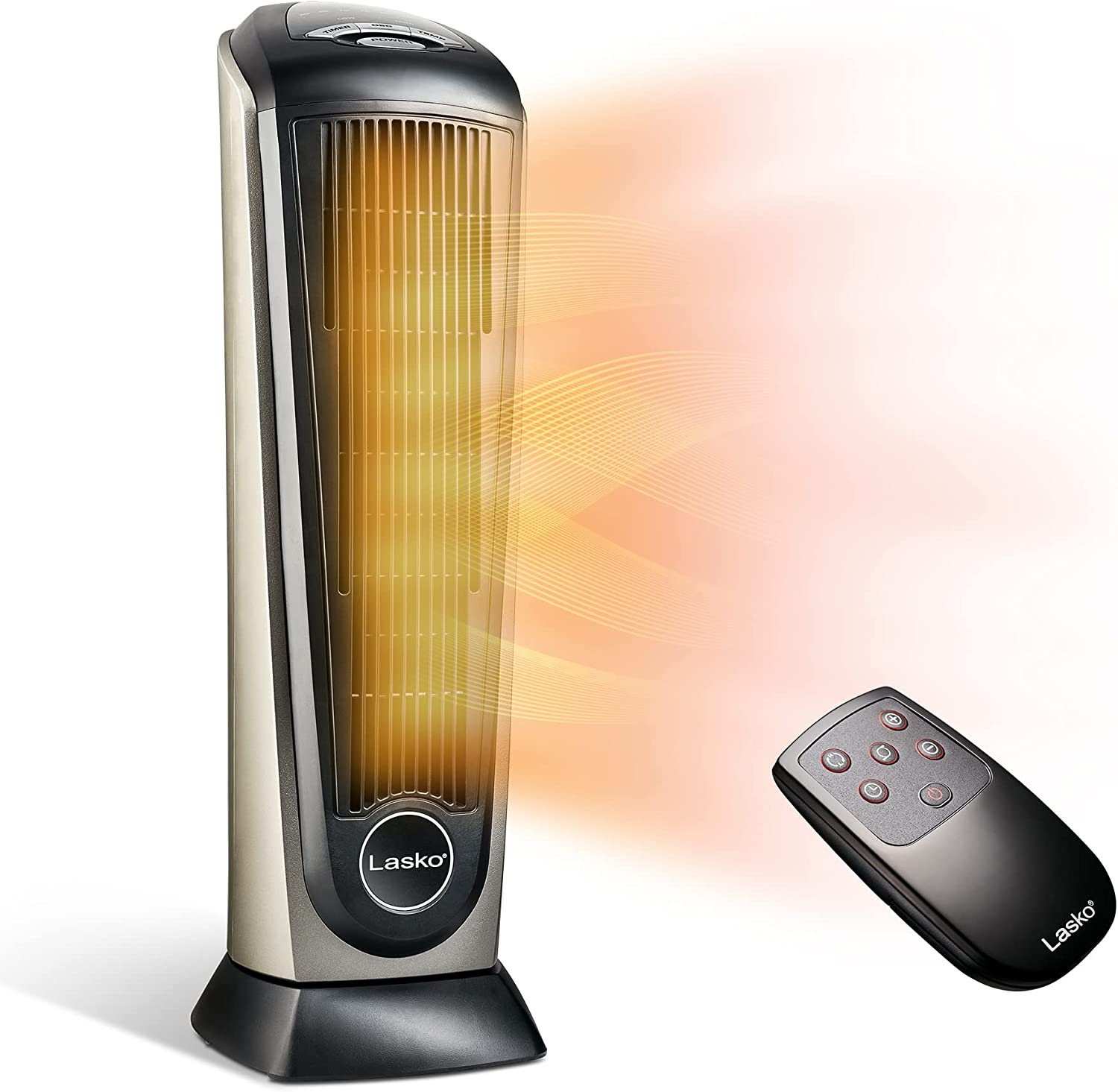 The Lasko Ceramic Tower Heater has an elongated heating element, penetrating air velocity, and widespread oscillation combine to provide all-over heating for total comfort.
This ceramic heater also features an electronic, programmable thermostat, seven-hour timer and two quiet comfort settings, all of which can be controlled at your fingertips with its multi-function remote control.
The Lasko heater's Safe Ceramic Warmth engineering provides peace of mind as you get comfortable.
Lasko has been creating great-looking, high-performing home comfort products in the U.S. and around the world for more than 100 years.
The company has grown to an international organization and market leader in portable fans and ceramic heaters including room fans, high velocity fans, ceramic, low-profile heaters and many more.
Item Features:
Electric Space Heaters Lasko Oscillating Ceramic Tower Space Heater
Powerful, effective heating for most rooms in your home
2 Heat settings
Adjustable thermostat
7-hour auto-off timer
Widespread oscillation
Built-in safety features
Multi-function remote control
Comes fully assembled
Self-regulating ceramic element.
Automatic overheat protection.
Maximum heat power: 1.50 kW.
Area Heated (Sq. Ft.):300
More to read:
Lefant Robot Vacuum Cleaner Save 61% Now At $88.88
Adoolla Hand Blender 5-in-1 Immersion Handheld With Multi-Functions Now Save 20% On The Item