Can you do away with apparel shopping every month? Yes! Can you do away with grocery shopping? Definitely a big 'NO'! Running to the supermarket and filling your cart with things you need is a task set aside every month, not to mention the things you don't need too. The result…ending up with a bill that is surely going to burn a hole in your pocket.

To help you cut down on your monthly bill, we asked few experts on how to save up on groceries and here's what they have to say.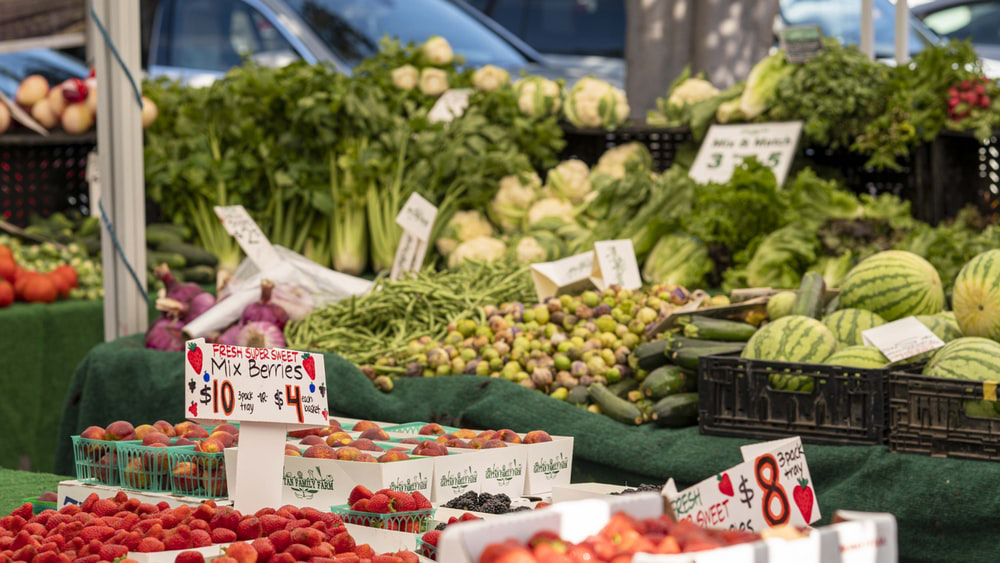 1. Plan your meals one week at a time
"If you take ten minutes at the beginning of the week to look at your schedule and plan your meals, you will be a much wiser grocery shopper. When you know the meals you are serving, you can easily make a grocery list and stick to it. This not only helps you avoid impulse items, but it also keeps you from having to run to the store more than once a week. I like to teach families to plan their meals around their afternoon and evening activities. If you have a day packed with activities, you would want to have a meal that can be put in the oven between activities. On days when you have a little more time, you can fix meals that take 20-30 minutes off hands-on cooking time like a stir-fry," says Marie Fiebach from Feed Your Family Tonight.
She also adds that picking up items from the salad bars of supermarket can also help save money. "Salad bars usually charge by the pound and many items cost less per pound than if you bought the same item off the shelf. Pepperoni and specialty cheeses are two items that are often less expensive at the salad bar. Another great way to use the salad bar is if you only need a small amount of an ingredient. If you have a recipe that calls for quarter cup chopped celery and you know the rest will go to waste then buy just a quarter cup. . You may pay more per pound, but you are saving money by only purchasing the amount you need.'' she explains.
2. Try the store brand
''You might hesitate to buy store brands because you just don't know how they will compare to the national brands. While there are certainly some disappointing off-brand products out there, many of them have comparable quality or taste at a 30-60% discount. Often times, the store brand products are produced by the same company as the national brand products; they are just packaged with a different label. "
"Products like milk, juice, shredded cheese, butter, baking mixes, cleaning products and disposable paper products are usually pretty safe store brand items. If you aren't sure about a product, give it a try! If you end up liking it, you'll save yourself lots of money in the long run,'' says Jaclyn Langenkamp from oneblessedmom.
3. Shop with a calculator
''If you're trying to stick to a specific budget, then decide on that and hold yourself accountable. One way to do this is to calculate every item as you add it to your cart. You have a calculator built into your phone, so there's no excuse! I find that writing a physical list feels satisfying to cross things off as I go, but going all-digital also means you can't lose your list and will remember everything you were going to buy. This will also help avoid impulse purchases,'' explains Jordan Bishop, founder of Yore Oyster.
He also mentions that shopping from bottom shelves and outer aisles will help you save more money. ''Grocery stores put the pricier name brands at eye level so you're more likely to grab it without looking around for a better deal. Scan from top to bottom before you purchase—the $3 pickles may be hidden underneath the $10 ones,'' adds Bishop.
4. Save through Shopkick
"Shopkick is a free app which rewards you with "kicks" for every day grocery shopping. Kicks are earned through various tasks like walking into stores, scanning products (you don't even have to make a purchase), scanning receipts and watching short videos within the app. You can then redeem your kicks for free gift cards to a variety of retailers,'' quotes SophyChen from Shopkick.
5. Hunt for coupons online
Shoppers hunt for coupons online and apply coupon codes to avail discounts while they shop. According to the coupon culture report from Shopper.com, "There's a big difference between a discount that lands in a shopper's lap when they reach a store's checkout page and a shopper opening a new tab and actively searching for discount codes to try."
Shopper.com identified a niche of shoppers and named them super shoppers. "This is a cohort of consumers shops online at least once per week and searches for a discount code for almost every purchase,'' said the report.
"Super shoppers are over three times more likely than non-super shoppers to say they rarely or never fail to find valid offers. This could be because they're simply better at searching due to experience, as 27.8% of people who search for coupons at least half of the time said they rarely or never struggle, compared to 7.7% of people who search for coupons less frequently'' clarified the report.
This means that to become a savvy shopper you need to be up to date about the coupons that stores are offering. For this you would need to at least check for coupons once a week. This might eat up some of your time but it can help you save a chunk of your grocery expenditure.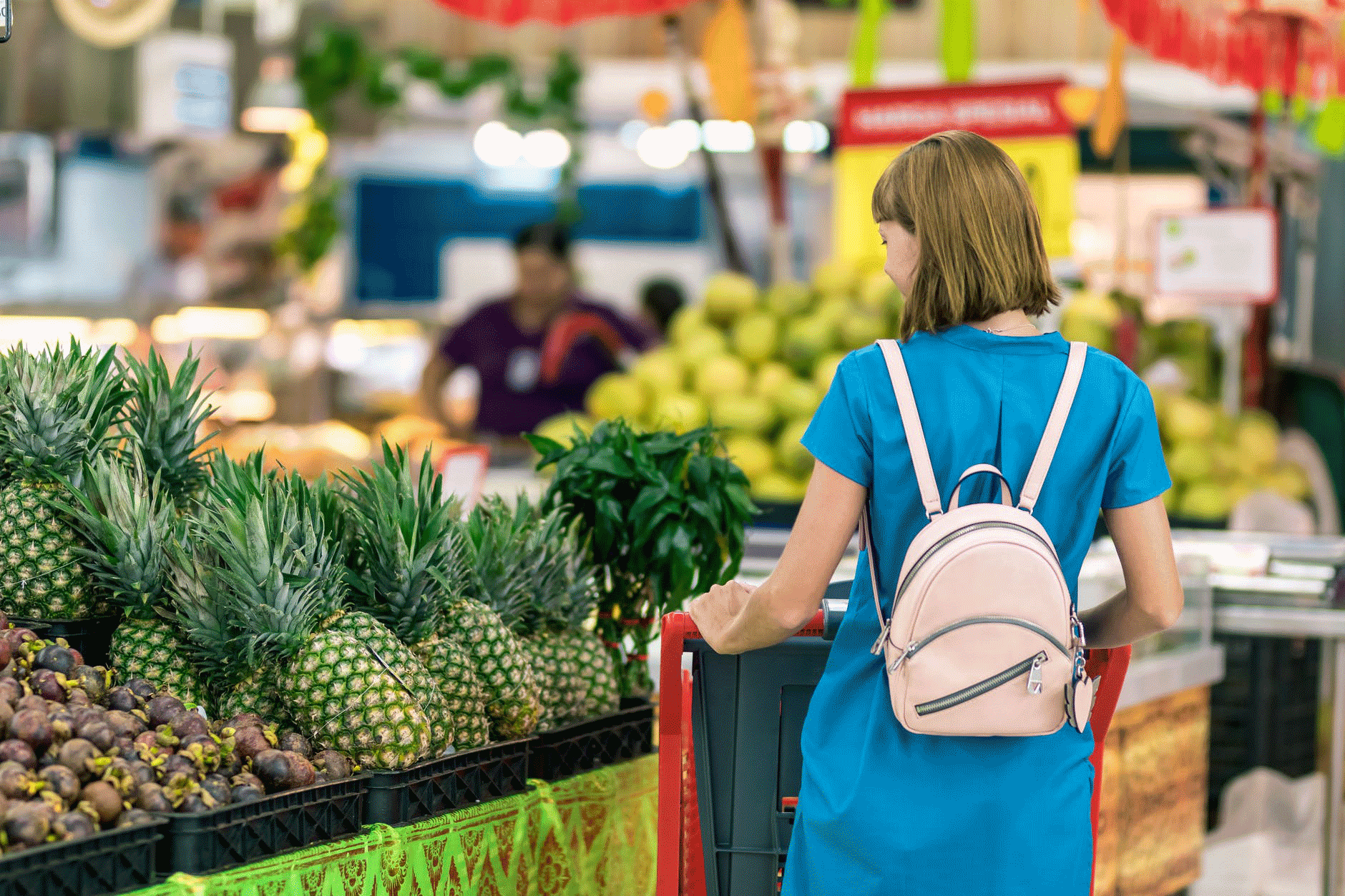 6. Rakuten coupons and cashback
Rakuten offers coupons and Cashback from more than 3,500 merchants, including grocery stores. As the largest loyalty program of its kind, Rakuten has nearly 15 million members and has paid out more than $1.5 billion in Cashback. "Check to see if prices for groceries are cheaper in-store or through delivery. Sometimes you'll find better deals or a bigger discount through grocery delivery services,'' says Kristen Gall from Rakuten.
7. Reach out to companies
"I generally reach out to companies that are advertising a new product on TV through their contact us page. I Ask them if they'd consider sending me a sample to try it. Most will send a free product coupon in the mail. You can either redeem the product or sell/trade it on Slick Deals. Target is the best place to save money. You can download their Cart Wheel app and then use a Target Red Card for 5% additional savings. I've gotten groceries there for free and almost free there,'' mentions Becky Beach, a money saving expert from mombeach.com.
''Other couponing tactics involve asking neighbors for their coupons in their Sunday paper and buying additional copies. I will then match the coupons up with grocery store circulars that I receive in the mail and subscribe to online,'' adds Beach.
Grocery shopping is a significant expense that cannot be done away with. Therefore avoiding impulse buys and sticking to a budget is necessary to restrict your grocery expenditure.
Hope these expert opinions help you to slash your expenses.