How often have you been confused about choosing the right kind of fragrance? Well, we're sure you must have been.
It's difficult to choose with numerous types of soothing, sweet perfumes and colognes available in the market today. However, one Jo Malone fragrance is a must have. So, moms, the next time you head out to a party or just an outing with your friends and family, you can always wear one. After all, who doesn't love to smell good, right?
We have chosen 5 best-selling Jo Malone fragrances 2020 for you. Grab your favorite and don't forget to check out the super offers as well to make it easy on your pocket.
1. Jo Malone Nectarine Blossom & Honey Cologne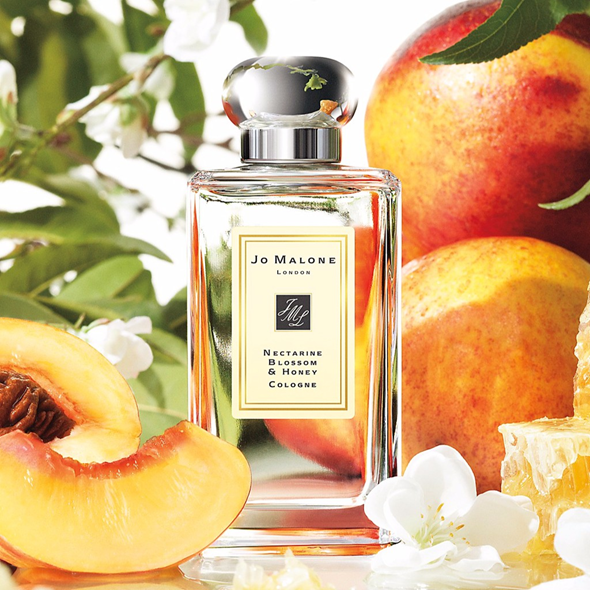 Jo Malone Nectarine Blossom & Honey Cologne at $70.00 for 30ml
Are you planning a dinner date with your partner? Do you want to smell fresh and sweet like a flower? Well then moms you must opt for the Nectarine Blossom & Honey Cologne from Jo Malone's sweet fragrance collection.
Inspired by the delicious scent of ripening nectarines and the taste of refreshing peach sorbet, this fragrance is made with different combinations. Mouthwatering nectarine and peach with hints of plum, blackcurrant and vetiver are combined with the sweet warmth of acacia honey which gives a truly seductive combination.
You can grab the 0.3 Oz bottle of this fragrance from Amazon at a discounted price of $46.00 as well.
   2. Jo Malone Wood Sage & Sea Salt Cologne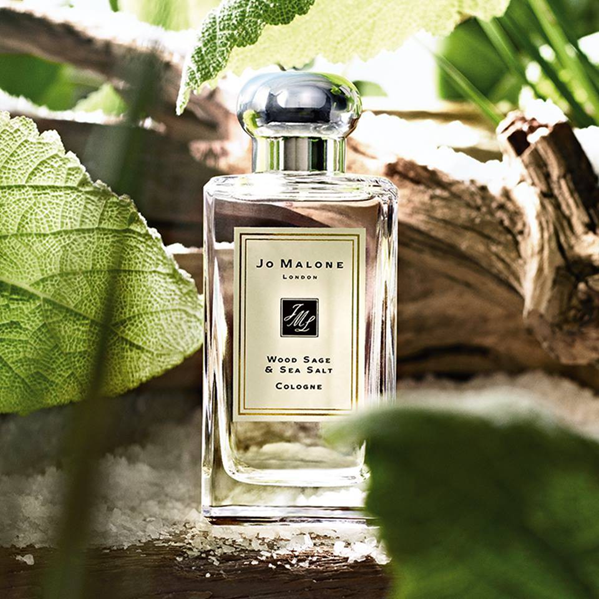 Jo Malone Wood Sage & Sea Salt Cologne at $95.00 for 50ml
Moms if you need to feel refreshed and lively, we suggest you get the Jo Malone Wood Sage & Sea Salt Cologne. Sprinkles of sweet and fresh fragrances can surely lighten up your mood and prepare you for the long day at work.  
So moms, break the everyday monotony with a fragrance like fresh air combined with a soothing smell of sea salt from Jo Malone's collection. It will surely make you feel more lively, spirited and totally joyful. Just generously spritz all around your neck, and wrists for a fresh feeling.
Shop for this sea fragrance from Macys and receive free gifts, which include the Wild Blue Cologne, Orange Bitters Cologne and Peony & Blush Suede Body Crème just at $140.
3. Jo Malone Basil & Neroli Cologne, Perfume For Women
Jo Malone Basil & Neroli Cologne, Perfume For Women at $70.00 for 30ml
Planning for a fun and exciting outing with your friends and want to feel different and smell the beautiful. To bring out the fun and adventurous side of you moms, Jo Malone's Basil and Neroli Cologne is perfect.
A long lasting fragrance seeped with floral neroli and a delicious wink of basil can make your outing totally playful. Also young girls out there can pick this cologne for their mother, as it's a perfect mother's day gift. You can also check out Walmart, which is offering a discount on this fragrance of 3.4 Oz at just $97.
4. Jo Malone Orange Blossom Cologne for Women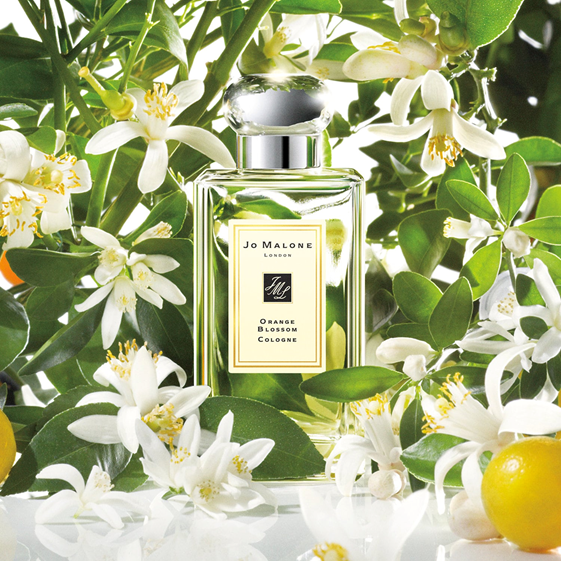 Jo Malone Orange Blossom Cologne for Women at $70.00 for 30ml
Moms, if you are looking to gift something to a close friend or have planned a nice romantic dinner at home with your better half, then you should opt for the Orange Blossom Cologne for women. It's a fragrance that brings out the shimmering garden oasis and a scent profile that has an energetic, romantic touch.
 The fragrance is of a sweet and juicy orange combined with sparkling clementine flowers and white lilac.  The elegant, woody and powdery Orriswood adds a sophisticated softness as well. You can also check out Walmart to get this cologne of 1 Oz at a pocket friendly price of $53.00.
5. Jo Malone English Pear & Freesia Cologne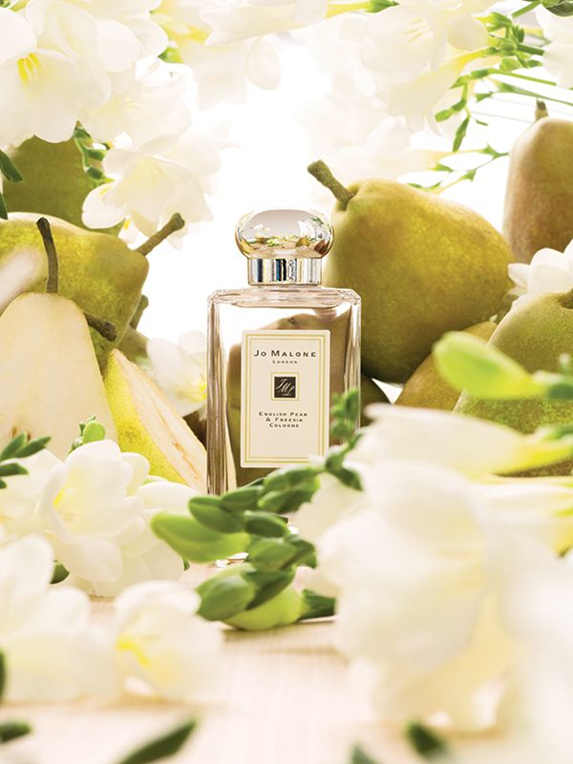 Jo Malone English Pear & Freesia Cologne at $140.00 for 100ml
If you are mom who loves colognes and want a signature fragrance of your own, then just pick the Jo Malone English Pear and Freesia Cologne. Its freshness is credited to the unique, unusual and innovative ingredient- King William Pear. This mellow scented fruit brings out the fresh and ripe scent along with a juicy facet. Besides, the cool white freesias diffuse of the fragrance, producing a distinctive yet delicate smell.
You would obviously want your signature fragrance to last all day. The Patchouli – a sensuously deep woody smell which enhances the longevity of the fragrance – present ensures that.
 Shop for this cologne at Macys' and get a complimentary 3 piece gift set of Wild Blue Cologne, Orange Bitters Cologne and Peony & Blush Suede Body Crème.
Besides, these exemplary set of fragrances, we've curated a list of some offers from Jo Malone to help you save while you shop for these colognes and perfumes.
A Welcome Treat: If you're newly introduced to Jo Malone, then a welcome gift waits for you. Jo Malone offers a Welcome gift to all its newly joined customers. So moms don't wait, hurry and grab this opportunity to get 10% off on your first purchase of $100 and more. Surely, 10% off is a decent discount offer. Just subscribe with your email id to get the code and start shopping. 
Complimentary Shipping: Moms, now Jo Malone is offering great benefits if you shop online. Treat yourself to huge savings on the top brand cologne, body, bath and more products with free shipping. Grab this special offer now!
Wrapped & Ready to Gift: With this Jo Malone offer, you can choose from the best gifting options. When you order a Jo Malone gift, it comes nestled in their iconic cream box and wrapped with finesse for a long-lasting impression. So mommies, if you do want to go through the hassle of what to gift and pack, do pick Jo Malone.
Jo Malone's Treat: Your online shopping with Jo Malone can surely turn out to be the best with a complimentary sample. With every online order, you can choose a complimentary sample at checkout. Isn't it great moms?
For every occasion, Jo Malone has a fragrance for you. While some are expensive, others come with a cheaper price tag. However, each one of them has a unique aroma. 
Moms, why wait!  Grab your signature fragrance now. Also, utilize these offers to get good discounts.