Your favorite red sweater is not fitting you anymore? Well, then it's time to rehome the apparel. If you are thinking about how to sell it, you must know that it has never been this easy. With a multitude of online options and mobile applications to choose from, it is really easy to sell your clothes online and earn money from them. Not only that but also, if you are someone who is planning to declutter your wardrobe, then passing them along to the people who are in need or reselling them is the best way for a sustainable tomorrow. And, if you can earn a few bucks by selling it, that's a catch, right?
Now, if you are thinking about where to sell clothes online, we've compiled some of the best options for you in this article.
How Do These Online Platforms Help?
If you are someone who is reselling clothes for the first time, you must know that all the online options available are not the same in terms of reach and the way they sell these clothes. These platforms that sell used clothes are generally known as thrift stores. Some online thrift platforms list your clothes on their website/app once you share the pictures of your pre-owned clothes with them, and add beautiful descriptions. However, some other platforms do all the work for you. Either way, you can sell your pre-owned clothes easily by listing them on such online sites.
Best Online Platforms to Sell Pre-owned Clothes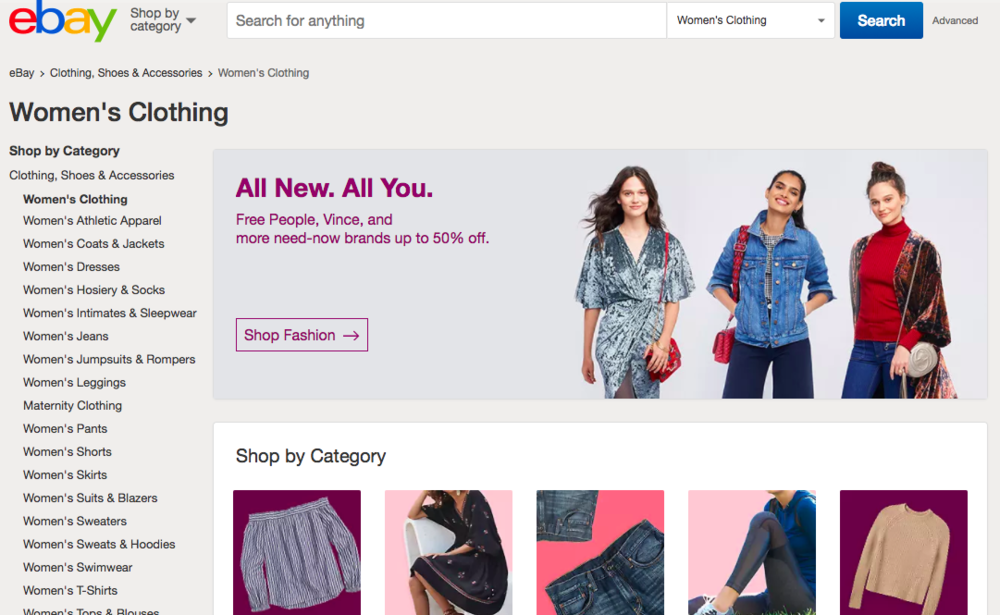 eBay is one of the famous American online e-commerce platforms. How many of you know that eBay has been in the resale platform field for decades. Whether you want to resell your clothes or any other thing, you can sell them on eBay just by creating an eBay account and following a few steps.
First, you have to create an account on the platform, then you should post a photo of the item you want to re-sell along with the description. You can set a starting price for that item, and the people will start bidding on your item. You also have an option to sell the item immediately too.
For your first 2500 listing, eBay doesn't charge anything. However, once that limit is over, you might be charged $0.35 per listing. Once you find a buyer and sell your item, the eBay charge for the same will be 15% for items $2,000 and 9% if the item was sold for above $2,000. The most loved brands on eBay resale include Carhartt, Zegna, Eileen Fisher, Diane von Furstenberg, Free People, etc.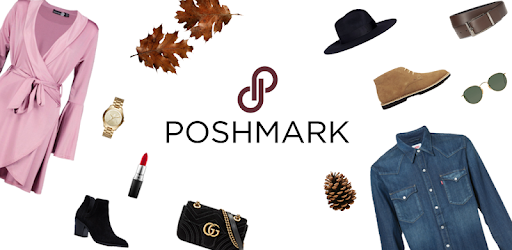 One of the best original reselling apps, Poshmark is a good option for people who are new to thrifting as it is easy to navigate on their site. The resale of top brands such as Nike, Louis Vuitton, Coach are popular on this platform. Another notable feature of this app is that not only the everyday clothes are sellable through their app, but also you can sell wedding dresses too.
Poshmark shares a prepaid shipping label, when you sell an item on their platform. With this label, it is effortless to pack or track the package you sell to the buyer via Poshmark. Having said that, Poshmark charges a commission of $2.95 for sales under $15 and a 20% commission for sales above $15.
thredUP

Imagine, you want to sell a few pre-owned clothes, but you have absolutely no time to spare to take attractive pictures and write an eye-catching description for your product. In such a situation, only an online thrifting platform that could do everything to list your product can help you and thredUP is the best option for the same. From photography to writing attractive descriptions and listing the products on their page, thredUP will assist you throughout your used clothes-selling journey.

The process is really easy. If you are interested in selling your pre-owned clothes via their platform, they will send you a mailing label or prepaid bag first. You have to just send them the clothes you wish to sell and that's about it. From there on, the company will take care of everything. They don't charge anything for selling the clothes.  But will take a percentage of the profit, once your item is sold.

Etsy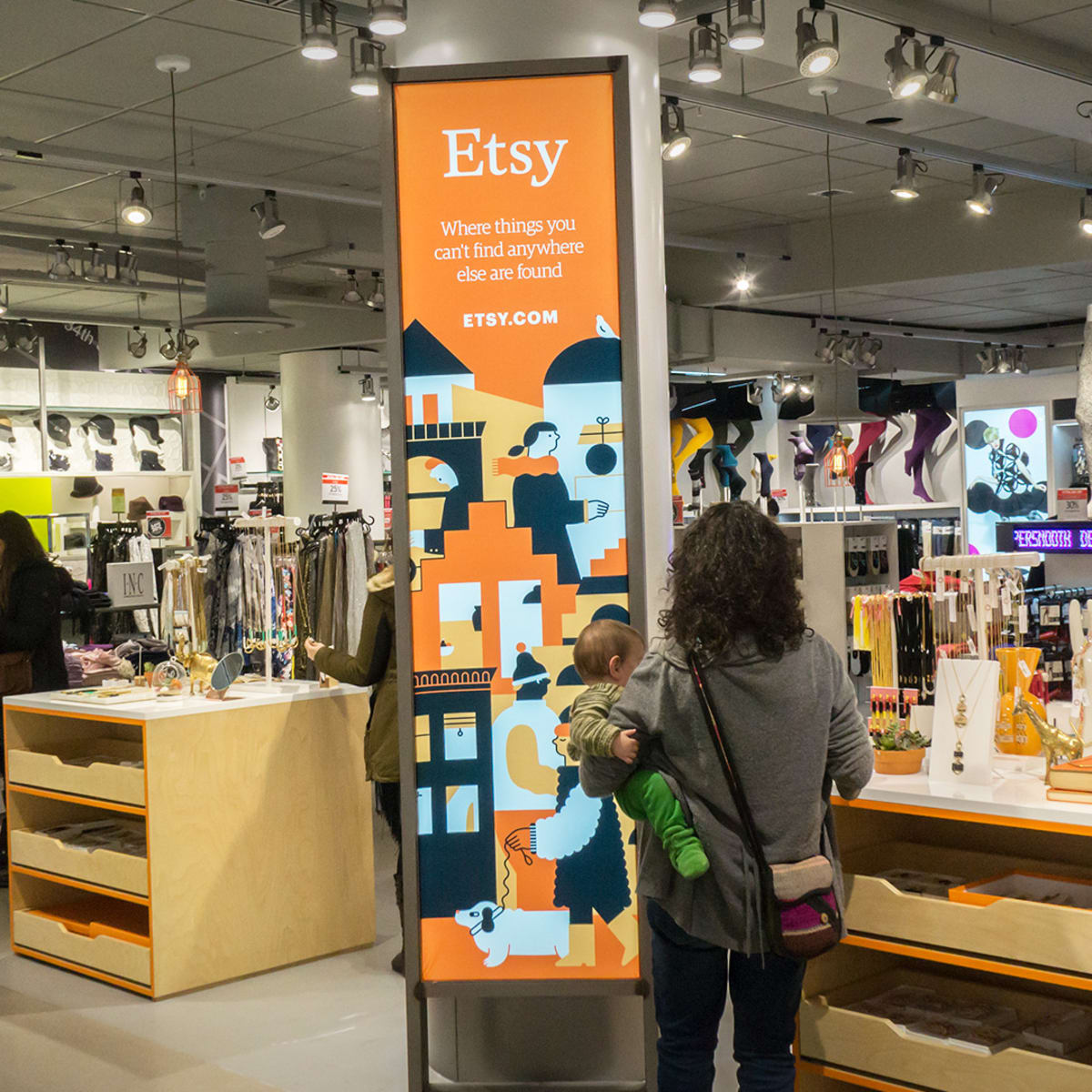 You must've heard about Etsy, a US-based online marketplace that focuses on vintage, handmade items. Apart from being a beautiful eCommerce website for buying cute clothes, this platform also allows you to resell pre-owned apparel, too. However, there's a constraint. The items you choose to sell must be vintage. As per Etsy's policy, vintage clothing is anything at least 20 years old.
Etsy allows a smooth selling experience, by allowing you to connect with the buyers. If you sell your listed item, ETSY charges a small commission of 5% of the total order. You might have to also pay a processing fee of 3% and an additional $0.25 to the platform directly for each sold item.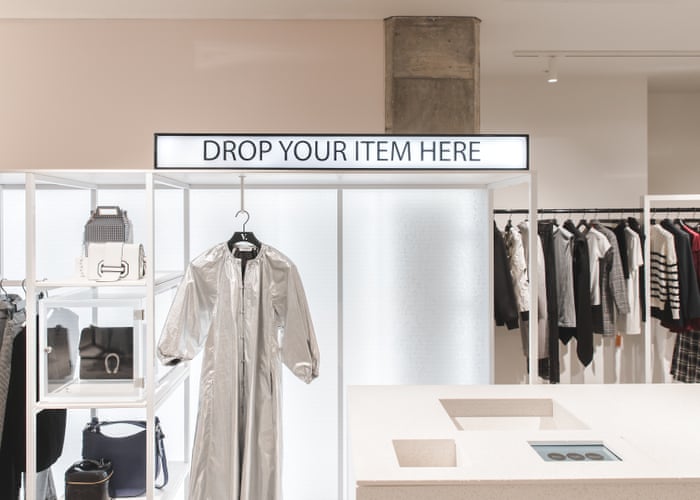 Tradesy is your one-stop solution for selling women's clothes, footwear, and bags. All you need to do is, take a photo of the item you want to sell, upload it on the app, and that's about it. Once your listed item sells, you can select a full shipping kit with a label and a cute box from the Tradesy USPS priority label. You can also use your customized box to send the items to the buyer. Brands such as Tom Ford, Chanel, Zara, etc., are the most popular buys on the app.
However, if your item listed on the app sells for $50 or less, you might've to give a commission fee of $7.50 to Tradesy.  And if the items are sold for more than $50, the fee will be 19.8%. Besides, you have to pay a fee of 2.9% if you plan to withdraw your earnings. But, if you are using your money to buy items from Tradesy itself, then there's no fee. Having said that, even if your sold items are returned from the customer, you can keep the earnings with you!
We hope now you know what to do when your favorite apparels are not your favorite anymore. Now, start selling your pre-owned clothes, and earn a few bucks while rehoming them.
More to read:
Best Birthday Freebies for Your Next Birthday
Where's My Tax Refund? How To Track Your Tax Refund?