Summer is almost here, for some it's already here, for summer lovers it's all year round… No matter how and when you look at summer, we all think pool parties are the same – for This is the best party for kids or adults. Let's see what a pool party must have.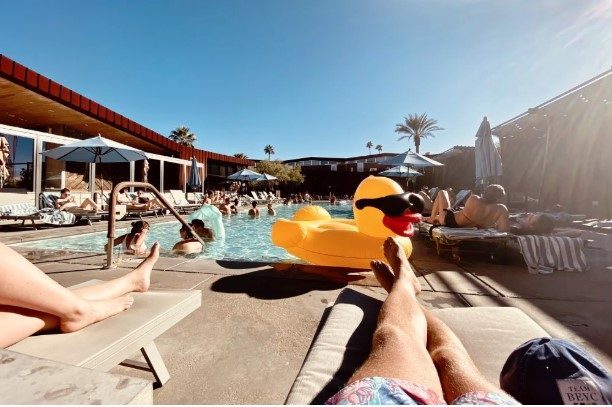 There is no great party without great music!
Yes, first of all, you must have great music at your party. Whether you're organizing a party for your kids or your friends, music is essential to creating the atmosphere. It can be anything from classical to hip-hop for a party and/or company, or a "Baby Shark" for kids. So you'll want to have some good sound systems ready in advance, and depending on the party, there may even be more big speakers.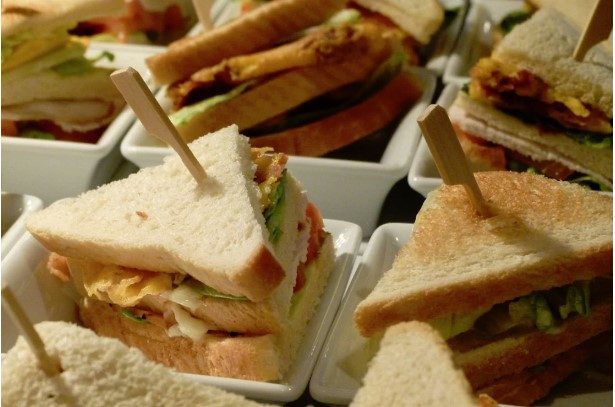 Drinks and Snacks
Depending on the party theme, the food (and drinks) you offer will be adjusted. Cocktails are always a hit and they are perfect for any type of party. Plus, you can grab some recipes for refreshing smoothies!
Pool toys
The easiest thing you can do to decorate your pool is to add colorful balloons around it. You can also make colorful balloon arches, palm trees, and you can make water balloons (water bombs) for kids. Also, you can invest a little more and buy some inflatable pool toys that can last longer and can also be used for Daily pool time brings joy.
Check out our suggestion for perfect pool toy: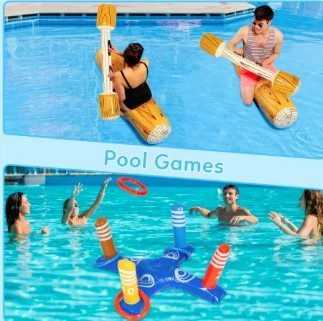 THINKMAX 9pcs PVC Inflatable Pool Toys
Pool Water Party Game – Inflatable Pool Float Set Includes 2 Inflatable Log Rafts, 2 Inflatable Canes, 1 Cross Ring Throw and 4 Rings. This water play playset is the perfect gift for kids and adults alike for playing in indoor and outdoor pools.
HIGH QUALITY – The inflatable log raft and inflatable ring throwing billiards game are made of high quality PVC with excellent air tightness and water resistance, durable and suitable for adults and children to play in summer.
APPLICABLE OCCASIONS – Battle log raft and ring play is perfect for pool parties, summer beach parties, birthdays, school activity supplies and other teamwork activities, pool games, pool toys, pool parties, floats, summer parties.
Billiards Game Toy – The player sits on a floating raft and holds a cane. Have a real "fight" on the water with friends and family. After the battle, the one still sitting on the raft wins.
Easy to inflate and deflate – light weight. Easy to carry and store. You can take it to the road, lake or beach. Durable inflatable pool play set is made of plastic.
Attention: This article –Pool Party Must-Haves has the permission from GaoMon Blogs, for Product Recommendation of GaoMon Home – Embrace The New Style of Life.
More to read