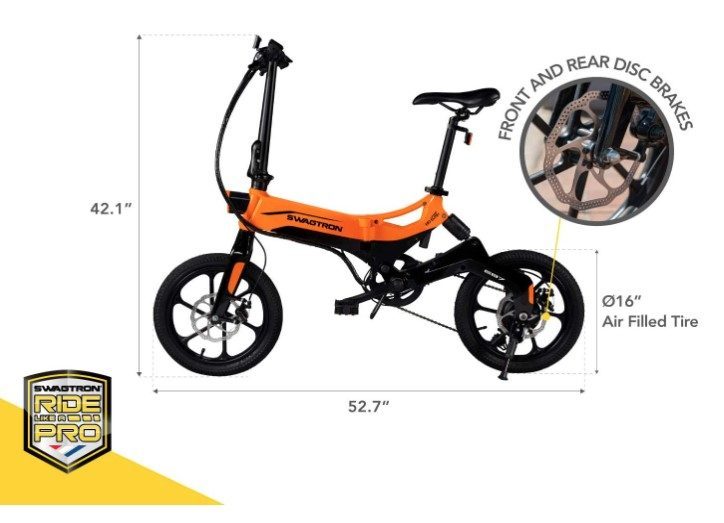 Amazon is providing the SWAGTRON EB7 Plus Folding eBike for $699.99 shipped. It takes up to $100 off with this deal. The SWAGTRON EB7 Plus folding electric bike powers the modern commute with 7-speed gears and a removable battery for extended ride time. The EB7 Plus is a premium long-range electric commuter bike for adults and teens that's even easier to use. This electric bike is an upgrade from our highly rated EB7 Plus. The battery is 23% more efficient and works with a high-torque 350-watt motor. This pedal-assist bike can travel up to 19 miles* on electricity alone before needing a charge. Speed ​​modes can be toggled at the push of a button, with throttle speeds up to 18.6 mph.
More about this product
Additional power on demand-The battery is lightweight and streamlined enough to fit in a backpack or messenger bag.
It has dual disc brakes that can be adjusted to your liking, and you can count on reliable stopping power. Our special "Autoguard" technology cuts off the motor as soon as the brakes engage.
Aircraft-grade aluminum frame is flexible enough to adjust the seatpost to find the most comfortable riding position for a comfortable ride.
More to read:
Tuffenough Solar Outdoor Lights up to $16 off at $34 Now
allobebe Baby Balance Bike up to 30% off at $47 Now
Aucma Juicer Machine Is on Promotion at $59 Now