Have you ever wondered what's better than pizza? The answer is- coupons to buy more pizza for less. At MommySavesBig, we're all about discounts and smart shopping. Since pizza remains a favorite among all family members, we've decided to make a list of websites that offer eye-catching deals, promo codes, and discounts on pizza from all top brands.
Using the mix of online and printable coupons listed below, you should be able to save a reasonable amount of cash the next time you want pizza for lunch or dinner. Finally, don't hesitate to ask for exclusive discounts at the checkout counter before you complete your order.
Top 7 Websites that Offer Coupons on Pizza:
1.DealsPlus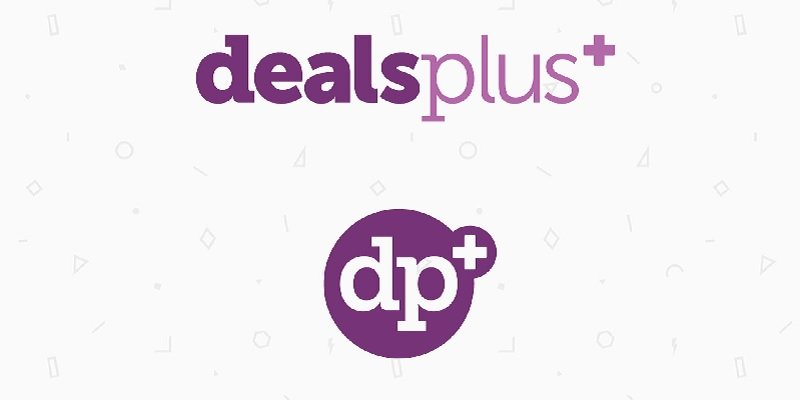 DealsPlus is a global group of potential buyers who document and exchange top deals and coupons online. To help out these devoted dealers, DealPlus was built and it became a place where they can browse, upload, blog, and save money. Through merely logging in to DealsPlus, shoppers get access to thousands of deals and coupons shared by the group. They can also use filters for customization while browsing and use the "plus" feature for their favorite deals. Along with this, they can discover and follow new people in the community, and even respond to email notifications for their favorite shops.
For all the pizza lovers out there, DealsPlus has an amazing array of coupons and offers to satisfy your cravings. 
          If you're someone who is fond of the fresh pizzas at Pizza Hut, you can get up to 65% off on pizza deals along with many other offers.
          Indulge yourself in the goodness of authentic Italian pizza and avail special discounts.
          Enjoy a large creamy garlic chicken at an offer rate of $17 only.
          Get pizza, bread, and wings only for $19.99. 
          What's pizza without your favorite soda? Get a free 2-liter drink for orders over $25.
          Satisfy the pizza cravings of your entire family at an offer price of just $26.99.
2. RetailMeNot
Anyone who loves saving money is possibly a fan of the RetailMeNot website because of its ability to send you coupon codes for online retail transactions. They now offer a mobile app that can help you locate discount codes for both in-store and online sales, and not just for major stores. Smaller niche shops mention promo codes as well on the RetailMeNot app.
Various discounts and coupons being offered by RetailMeNot on pizzas and pizza combos. You can even sort the offers depending on the pizza brand and the type of discount being offered. 
          You can avail 25% off on pizza orders online with the option of delivery and pick-up.
          Buy any pizza and get 20% off. This offer is valid sitewide.
          Enjoy a large 3 topping pizza for $13.99.
3. Valpak
Valpak aims at bringing people together in North America, empowering families to save, industries to expand and neighborhoods to prosper. It offers print and digital ads across a network of 160 retail franchises across the U.S. From a mailbox to a smartphone, Valpak brings innovative local market services and opportunities to millions of customers.
Valpak allows you to find pizza coupons depending on your location. So you can see the coupons available in your neighborhood and save time driving a long distance for a pickup or waiting a while for your pizza to be delivered. Additionally, they offer both in-store and online coupons like the ones mentioned below:
          If you buy one pizza, salad and drink, you can get $3 off on the final amount.
          On one cauliflower crust thin and crispy pizza, you can save $1.50 through Valpak.
4. Rakuten 
Rakuten is a marketing partner company. This means that businesses are paying Rakuten to take the shoppers their way. You go shopping at a store via a Rakuten link, the store pays a referral fee to Rakuten, and Rakuten gives you part of their revenue.
Rakuten offers a wide range of coupons on most products you can think of and they also have some amazing codes that you can use to buy your favorite pizza. 
          You can save $3 when you buy a pizza, drink, and salad using the code MEALDEAL.
          Buy a pizza, drink, and salad and get +1.0% cashback along with saving $3.
5. Honey
While it's easy to invest your money online, it's another tale to do so smartly and get the most profit. When you're shopping, seeking the right value takes time, rates vary depending on the purchaser, and payment mechanisms are not necessarily in the best interest.
Honey helps by giving all the resources they have to discover the right savings, rewards, and costs. And they make it free and easy-to-use, so everyone can shop smart.
When it comes to pizza, Honey offers deals on all top brands. Currently, you can save while buying pizzas from Pizza Hut, Papa John's, Donatos, and Round Table Pizza. 
6. Slickdeals 
The Slickdeals network is made up of millions of people who are smart and enthusiastic about discovering and exchanging successful deals. Their dedication divides the Slickdeals. 
Any agreement on the site is uploaded, assessed, and approved by the group. They're sifting through these offers, studying the market and pricing background of goods from a number of vendors, picking out the right prices to share on the front page. Group cooperation and bargain editors ensure the lowest offers available and make Slickdeals one of the best deal websites.
If you're a fan of Pizza Hut, then Slickdeals has some amazing offers for you. They are offering coupons that will help you get 20% off on your entire order. Along with this, you can also get a 3 topping large pizza for as cheap as $10.


7. MommySavesBig
As the name suggests, MommySavesBig is all about savings and shopping smart. The site has a wide array of coupons that include all your favorite brands. 
Currently, you can find pizza coupons for Papa Johns and Pizza Hut on their website. With Mommysavesbig offering 50% off on pizza, this is a coupon website that you just can't miss out on.
Frequently Asked Questions(FAQs):
Here's what the common queries of pizza lovers consist of:
What is the best pizza deal right now?
The best pizza deal right now is at Pizza Hut where they are offering a large 3 topping pizza for $10.
Is it better to get 2 large pizzas or 3 mediums?
An average medium pizza is 12″, and there would be about 8 slices on the medium pizza. On a large pizza, the average size is 14″ and has 10 slices of pizza. So if you do the math two large pizzas would give you 20 slices of pizza, and three medium pizzas would give you 24 slices of pizza. Making 3 medium pizzas gives more pizza than 2 large pizzas by 4 slices.
How can I get free Papa John's pizza?
Log into your Papa Rewards account. Click on "My Papa Rewards."
Under "My Offers" you will see the Free Large 2-Topping Pizza offer.
Click "Redeem" to customize your pizza and add it to your cart.
Does Pizza Hut give senior discounts?
Pizza Hut offers 50% off as Senior Citizens Discount.
Does Little Caesars still have $5 pizzas?
Little Caesars offers large 1 topping Hot-N-Ready pizzas for only $5. In addition to pizzas, the restaurant also offers chicken wings in various flavors and spices, as well as cheese bread.
We hope this article will help you become a smart buyer when it comes to choosing a pizza, customizing it, or when ordering a combo.