Are you a shopaholic and an absolute Macy's fan? Considering the variety of products offered by Macy's, right from clothing to perfumes, jewelry to makeup, this popular brand has garnered a huge fan base. Because of the plethora of products and its everyday deals, there's no doubt it's a favorite among moms too.So if you're a mom who's gearing up for her next shopping spree at Macy's, we've got some tips to help save money at Macy's for you.
Here's how you can shop for your entire family and still have plenty of savings-
1. Holding a Credit Card to Save Money at Macy's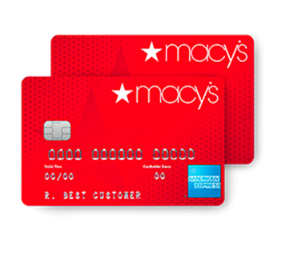 Macy's credit card and Macy's American Express card are the two credit card options offered to its customers to save money at Macy's. The Macy's credit card can only be used online or in any Macy's or Macy's Backstage store. The Macy's American Express card can be used wherever American Express is accepted. All purchases made by Macy's / Macy's AmEx card enroll cardholders in the three-tier Star Rewards loyalty program, the benefits of which include discounts on purchases, free shipping and refunds.
Star Rewards member loyalty program offers three different levels of benefits (silver, gold, and platinum) to its cardholders, based on how much they spend annually.
As the minimum level to receive the rewards is $1, the card would benefit any regular shopper. Shoppers seeking smarter ways of shopping should consider using Macy's American Express card to save money at Macy's .
2. Star Rewards Program

Calling all star moms to Macy's Star Rewards loyalty program where members earn on each purchase, with the exception of Gift Cards, services & fees. Plus they get special benefits, savings, birthday surprises & more! At Macy's, Platinum members earn 5% back in rewards (5 points for each $1 spent). Gold members: at Macy's get 3% back in rewards (3 points for every $1 spent). Silver members: get 2% back in Macy's rewards (2 points for every $1 spent). Bronze members: get 1% back in Macy's rewards (1 point for every $1 spent). Gold and Platinum members also get free standard shipping on all purchases with no minimum purchase amount specified.
3. Gift Cards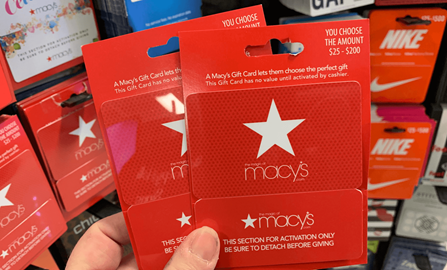 As moms, we mostly think about gift ideas for our family. Why not gift something to ourselves? Macy's gift card is a wise choice here.
Unless you do a lot of shopping at Macy's, sign up for a Macy's credit card probably isn't worth it. Still, it's hard to see all the special deals go to waste. To avoid this, redeem a Macy's gift card instead. When the cashier swipes it, anyone with a gift card will get whatever deal cardholders can get and save money at Macy's.
You can purchase standard Gift Cards in-store and online! Reloading Gift Cards can be done in-store only. Sometimes Macy's giveaways include $500 gift cards too! Keep an eye out for store deals to redeem this offer.
4. Save with the Last Act!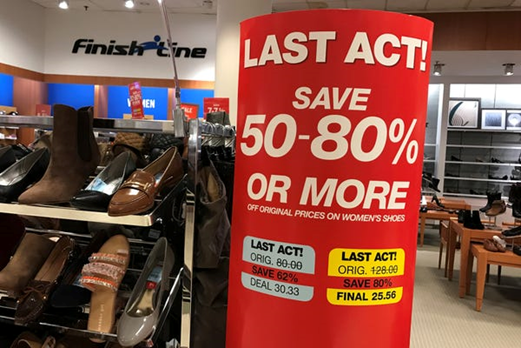 The Last Act sale is Macy's way of letting you buy that dress you liked weeks ago at highly reduced prices. Check out the final clearance sales racks for amazing offers. Expecting moms can score great deals on maternity wear and clothes for their babies too.
If you're a brand conscious mom, then you'll be able to find brands like GUESS and Levi's at throwaway prices.
5. Price Matching Policy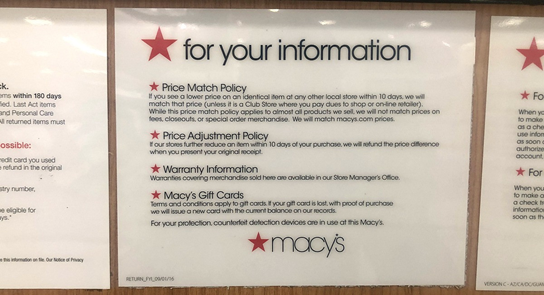 Macy's will refund the difference if a product you bought on Macys.com or in a Macy's store drops in price within 10 days of purchase. Refunds are granted in the form of original payment. Bring your receipt with your order number into a Macy's or contact customer service. Price adjustments must be made within 10 days of placing your order. The rules vary among product categories, so check if your items are eligible for the policy.
So if you've bought a cute playsuit for your toddler and on your next visit (within 10 days), you find that it's available for cheaper, the smart mom in you now knows what to do!
6. One Day Sales/Friends and Family Sales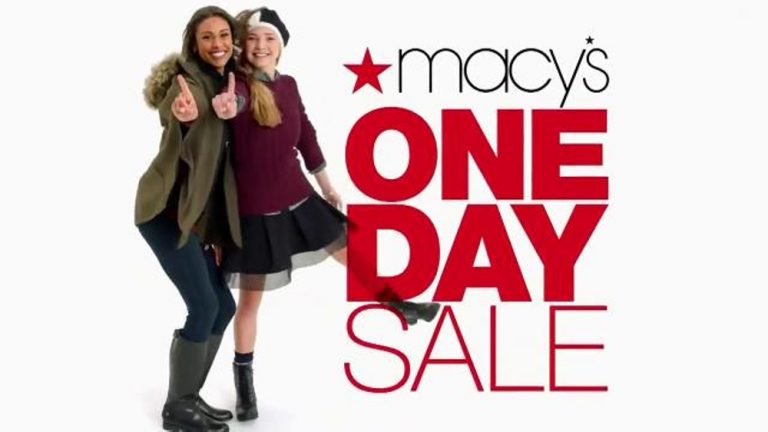 Macy's most popular sale — the One-Day Sale is nearly always a two-day event. Historically the sale falls on the third Saturday of the month, with a preview day. If you want the best of the collections on sale, shop on Friday morning. Use stackable clearance coupons to further intensify the discounts. Usually, these sales have a preview day on Friday and the sale goes on through Saturday, giving you a shopping window of 48 hours.
Be on the lookout in late April and early May and then again in December, to grab the best deals during the friends and family sales. You will get a flat 30% off of everything — designers, sales, and clearance — plus an EXTRA 10% –25% off select departments.
Honestly, this is the best time to shop for holiday gifts for your close ones and upcoming birthday parties of your kids.
7. Sign up for emails and SMS alerts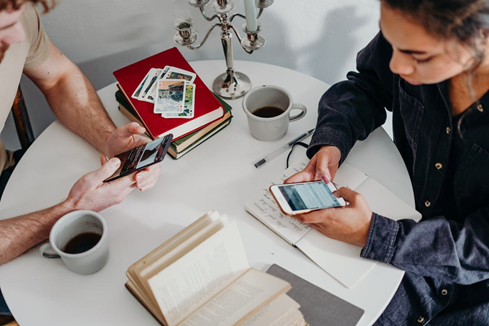 When you sign up for the free email newsletter and SMS alerts from Macy, you'll be able to gain access to weekly deals and coupons sent right to your inbox. And as an incentive to sign up for your newsletter, you will usually get a coupon or code to make a purchase for 15% off.
8. Choose Yellow over Blue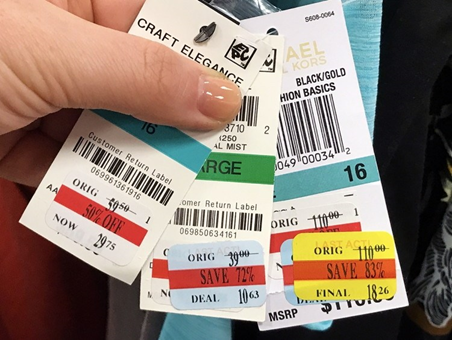 All final clearance items on sale are marked by a yellow tag at Macy's. This means that the mentioned price of the item is at its lowest and will not be slashed further. Blue tags mean that the items are at a discounted price but will be discounted further one more time. Always choose yellow over blue!
9. Download the Macy's App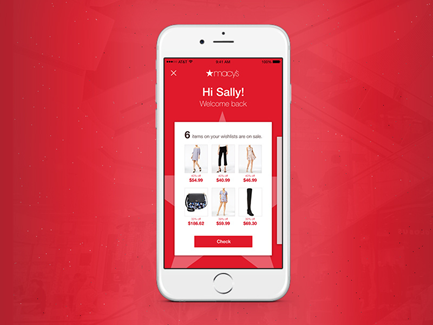 Would you like to save an additional 25% off your next Macy's order? Take your smartphone out, and download the Macy's app. New app customers are getting a single-use promo code that slices 25% off their next order or regular-priced clothing and accessories.
10. In-store pickup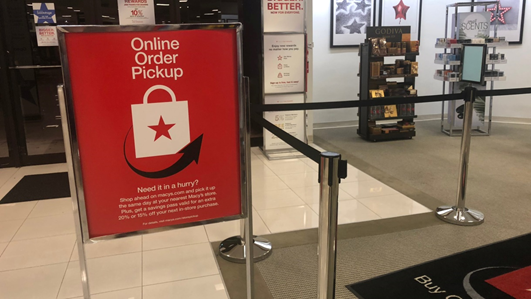 Don't have the time to go through multiple aisles looking for that perfect dress?  Select your favorites on Macy's app and opt for in-store pickup. Not only do you save on shipping fees but you also get up to 20% off on your next in-store purchase.
We know that you're now ready with your shopping bag and buying list to invade your nearest Macy's store, wave your shopping wand and give your family the wardrobe it deserves.
Keep our tips in mind, shop more and save more!
Read also:
4 Simple Tips for Every Mom to Avoid Overspending
Best Stand Mixers in the U.S. That Are Selling Like Hot Cakes 2021