Crockeries often highlight a lot about your kitchen and the way you host your guests. Definitely, you wouldn't serve your guests in a regular plate or bowl. A set of durable and alluring crockeries in the kitchen does make it look more stylish and contemporary. Moreover, leaving your guests quite in awe of your kitchen and hosting too! 
Today, most kitchen crockeries are microwave friendly, dishwasher friendly, safe from toxic chemicals, and more. Adding healthy touch to crockeries is another brand Cibeat, whose ceramic-based plates, bowls, and other crockeries are not just safe to eat in but also come with beautiful patterns. Plus, these are totally within your budget.
 So, check out these kitchen appliances of Cibeat and bring home these for your favorite family dinners, birthdays, anniversaries, and holiday meals.
Let's dig in to explore more about Cibeat's kitchen appliances.
1, Cibeat Ceramic Salad Plates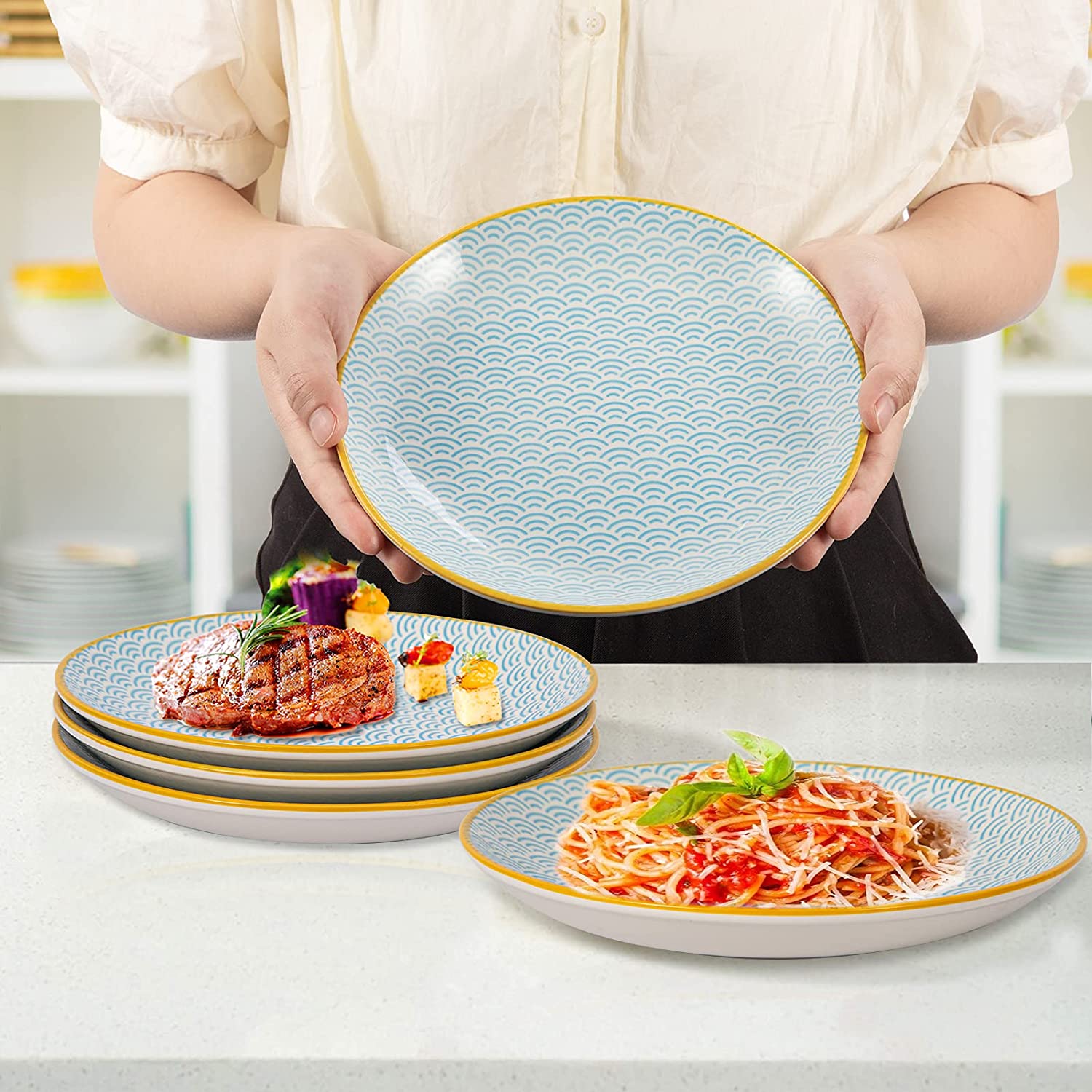 Are you still stuck on boring plastic plates for the salad? Well, bring home Cibeat Ceramic Salad Plates that are perfect for salad, any side dish, snacks, ramen noodles, fruits, and more. Whether it's family dinner or just your regular meals, you can use this pack of 8 plates, even for kids. Its high-fire porcelain makes it durable as well as sturdy. Besides, it's also free from toxic chemicals usually used in such ceramic plates and bowls. Above all, these plates are microwave and dishwasher friendly, so you can also use them as a prep bowl for your salad or any other dish you want to. 
That's not all! These plates are also a perfect gift set for occasions like housewarming parties or Christmas. Just grab this pack of 8 plates from Cibeat and add some patterns on the dinner table with these. 
2, Cibeat Premium Porcelain Bowls Set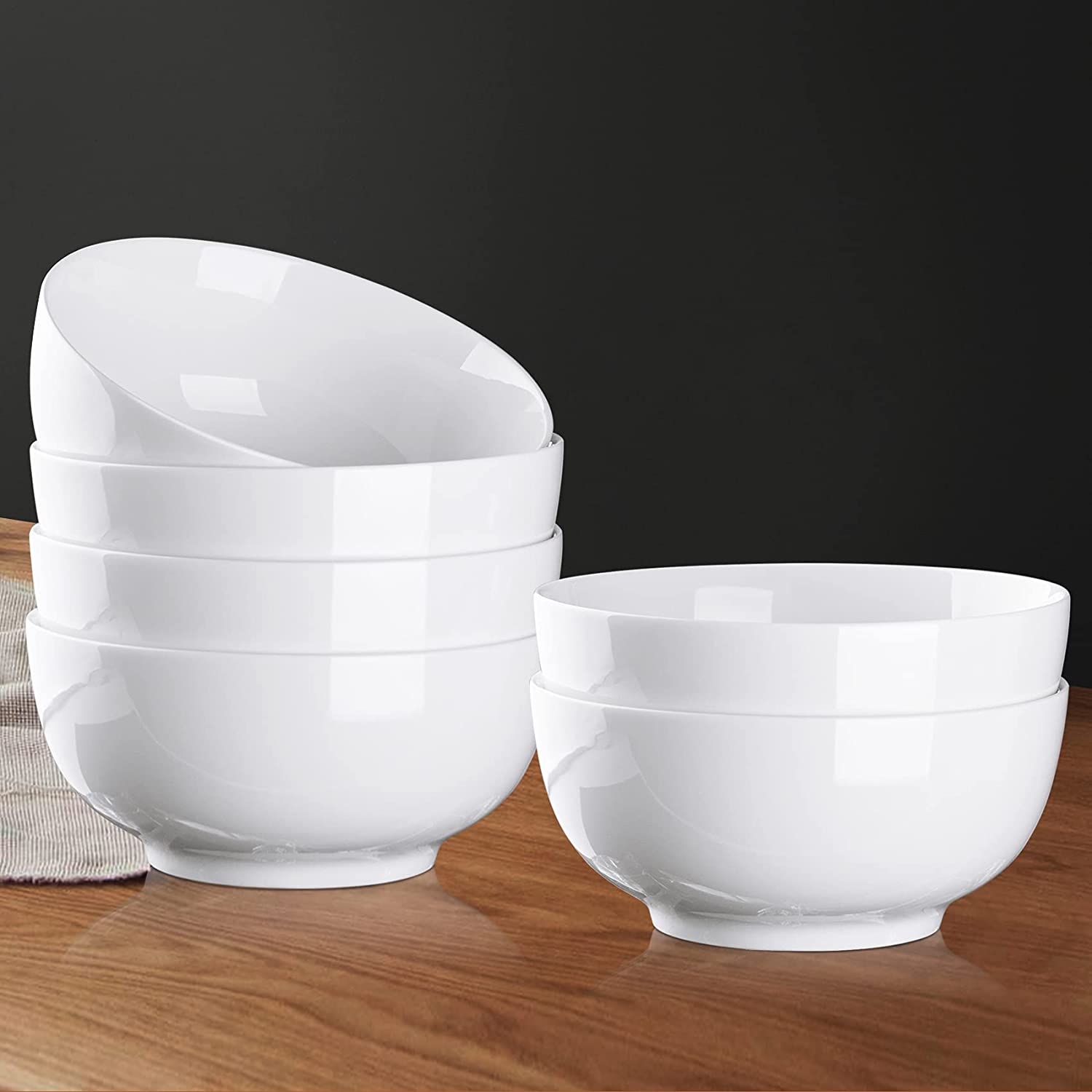 Often the ceramic bowls and plates you pick from your regular supermarket aren't even fit to eat in. Materials like harmful plastic, lead, and cadmium is quite common elements used in regular ceramic crockeries. Eating in such crockeries is no less than eating toxins.
However, Cibeat's Premium Porcelain Bowls Set in white is just the right kind of ceramic bowl you need that also contributes to healthy eating. This pack of 6 bowls is perfect for having soups, smoothies, curries, and more such dishes. Besides, if you've got an eatery or restaurant, then we are sure Cibeat's Premium Bowls Set is just the right pick for your place. These are quite big enough to hold 23 oz of liquid food and even serve as a storage bowl. Just get these lightweight and durable bowls from Cibeat and say bye to those toxic, chemically-laden porcelain bowls.  
3, Cibeat Premium Porcelain Bowls Set (With Patterns)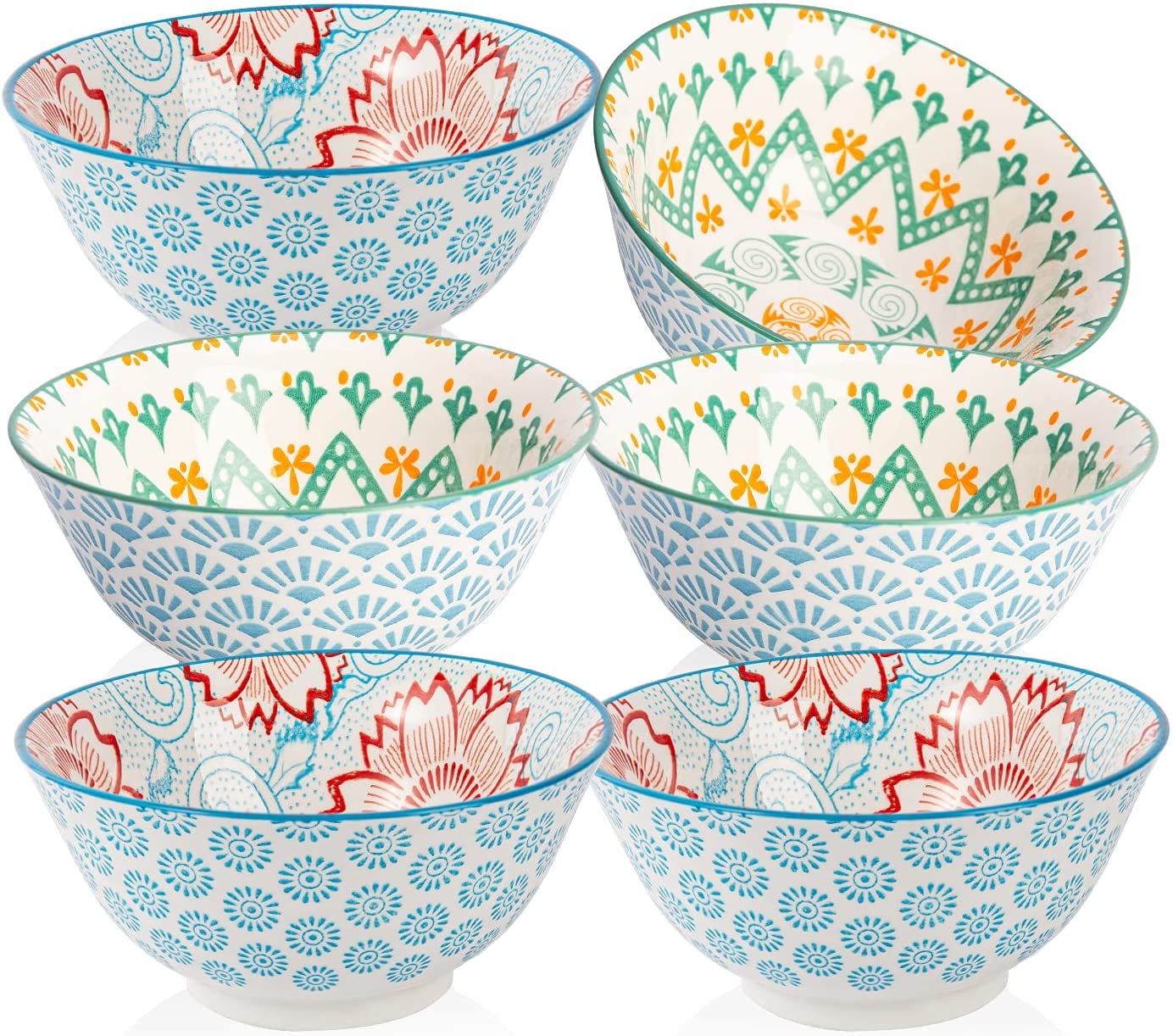 At times, adding a little color and pattern to items like crockeries can surely enhance your dinner table, especially on occasions like Thanksgiving, Christmas, and so on. Cibeat's Premium Porcelain Bowl Set also comes in amazing designs and patterns, which definitely adds a lot of edge to your tableware. 
Made of durable porcelain, this pack of 6 bowls comes with shiny and smooth glaze, which makes it easier to clean. It's even dishwasher-friendly. Besides, stack up against one another to store these easily and save some space as well in your cabinet. So, get these beautifully patterned bowls and serve your favorite desserts or snacks on a special dinner occasion, and also you can gift these too.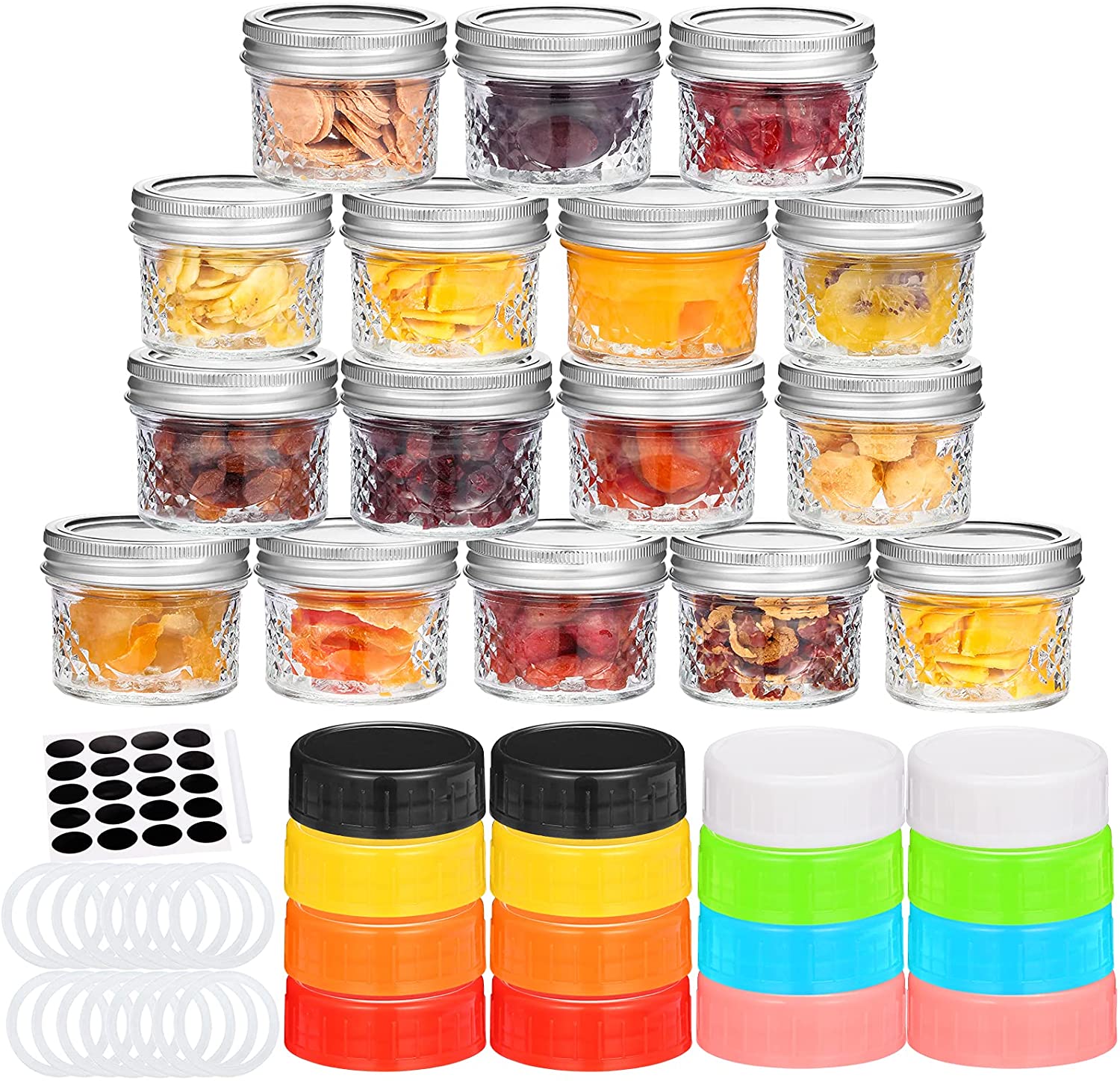 With Cibeat Mini Mason Jars, storing spices or anything is just so easy. No more clutter and no more confusion. 
With these 16 pieces of mini mason jars, you can store most of your spices, keeping them air-tight to retain their flavors. Made of soda-lime glass and toxin-free materials, these mini mason jars are microwave, dishwasher friendly, and can tolerate heat too. Get these mini mason jars to make your kitchen more organized and clean. And, if you're into DIYs, these jars are just incredible items for showing your creativity. Turn these jars into candle stands or accessories boxes or just a small planter; whatever you make with these jars would surely look amazing!
5, Cibeat Spice Jars with Labels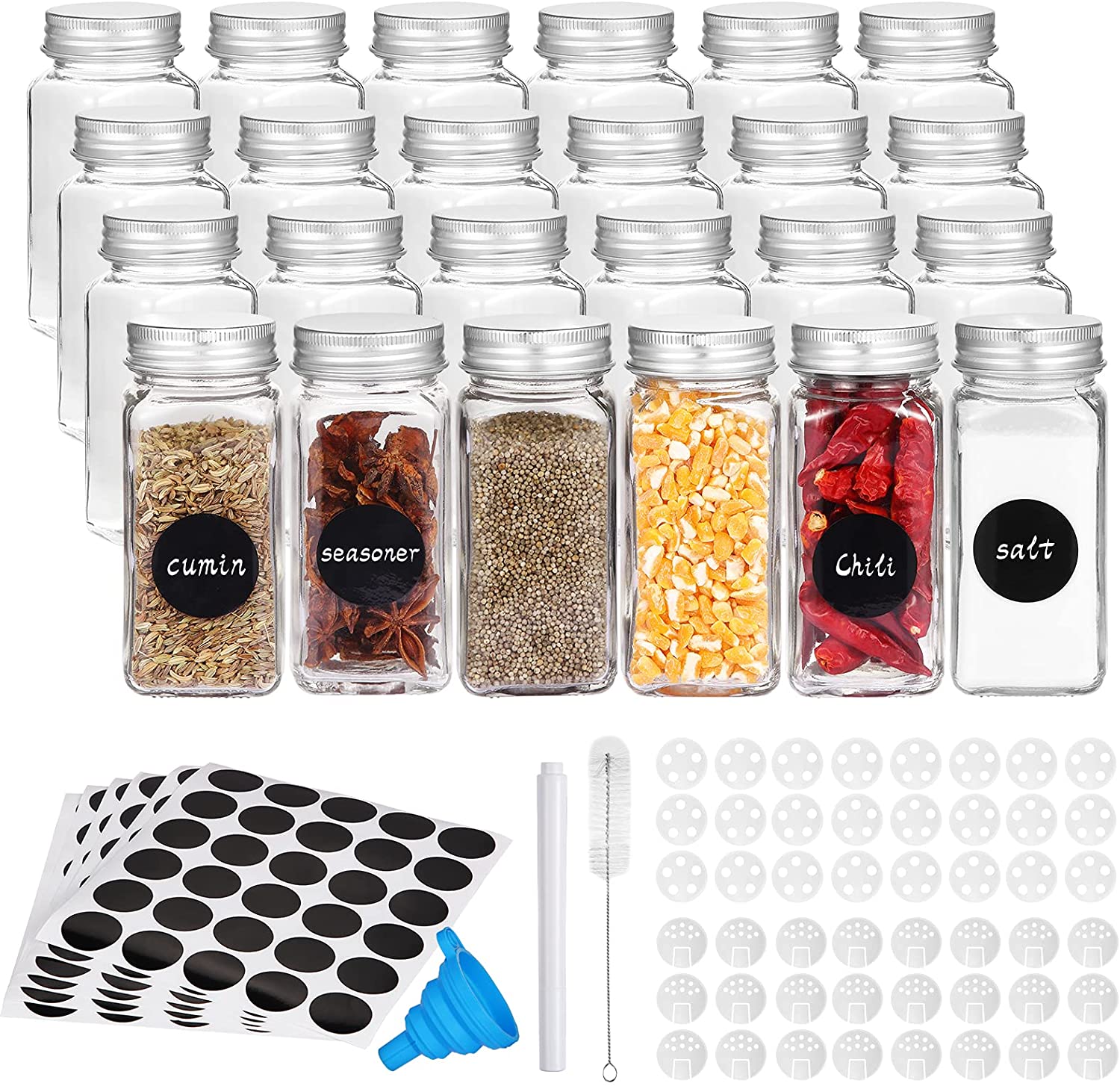 How often have you got confused between cayenne and red paprika powder? Well, most of you must have and at times, you even accidentally mix your herbs too. These things happen but the best way to avoid these incidents is to label your spice jars. It's even better to get Cibeat's Spice Jars with Labels. These airtight containers are made from high-quality materials that can fit into any rack, shelf, cabinet, or drawer. Along with this, you even get a set of amazing accessories including sift and pour shaker, labels, and a white pen for marking. 
These multi-functional spice jars even come with a small funnel to pour ingredients once they get empty. Above all, these toxin-free spice jars are a great option to keep your kitchen spice rack organized. Available in a pack of 24 sand 48, get these spice jars with labels today and rearrange your kitchen in a more enhanced way. 
6, Cibeat Glass Olive Oil Dispenser Bottle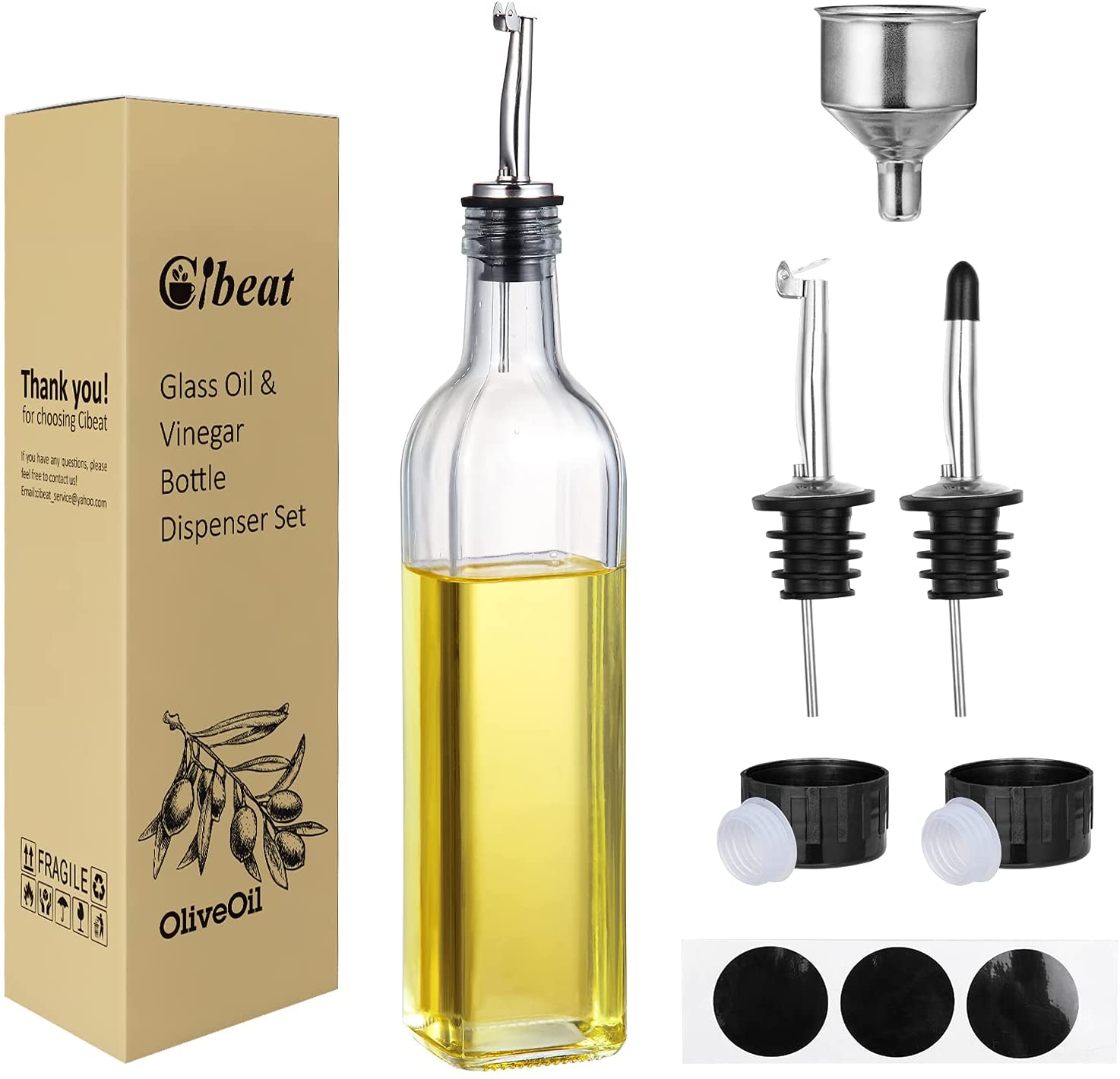 Need a non-messier way to pour or drizzle oil/vinegar/ sauces? Finding storing oil tough? Unable to find the right bottle? You can always pick a quality dispenser to avoid oil from dripping all over and making a mess of your kitchen. Look no further! Check out Cibeat's Glass Olive Oil Dispenser Bottle. 
Designed using stainless steel pour spouts along with a tightly sealed cap or flap, this 17 oz glass dispenser is a perfect item for olive oil, vinegar, salad dressings, and more. Besides, it's a great piece to add to your kitchen rack or shelf. Cibeat Glass Olive Oil Dispenser Bottle saves from leaks and splutters while retaining the oil's shelf-life. Above all, this pack of Cibeat Glass Olive Oil Dispenser Bottle comes with an array of accessories including a small funnel, different pour spouts, and so on. 
Besides, don't let your expensive collection of olive oils become prey to harmful UV rays, dust, and an unclean environment, use Cibeat Glass Olive Oil Dispenser Bottle to keep the oil protected and fresh. However, we suggest you go for Cibeat Oil Dispenser in opaque color, as it's more suitable for storing expensive olive oil than transparent ones. Also, you can check the Cibeat Olive Oil Dispenser pack of 2 bottles, to save a couple of dollars. 
7, Cibeat 24-Piece Silverware Set with Steak Knives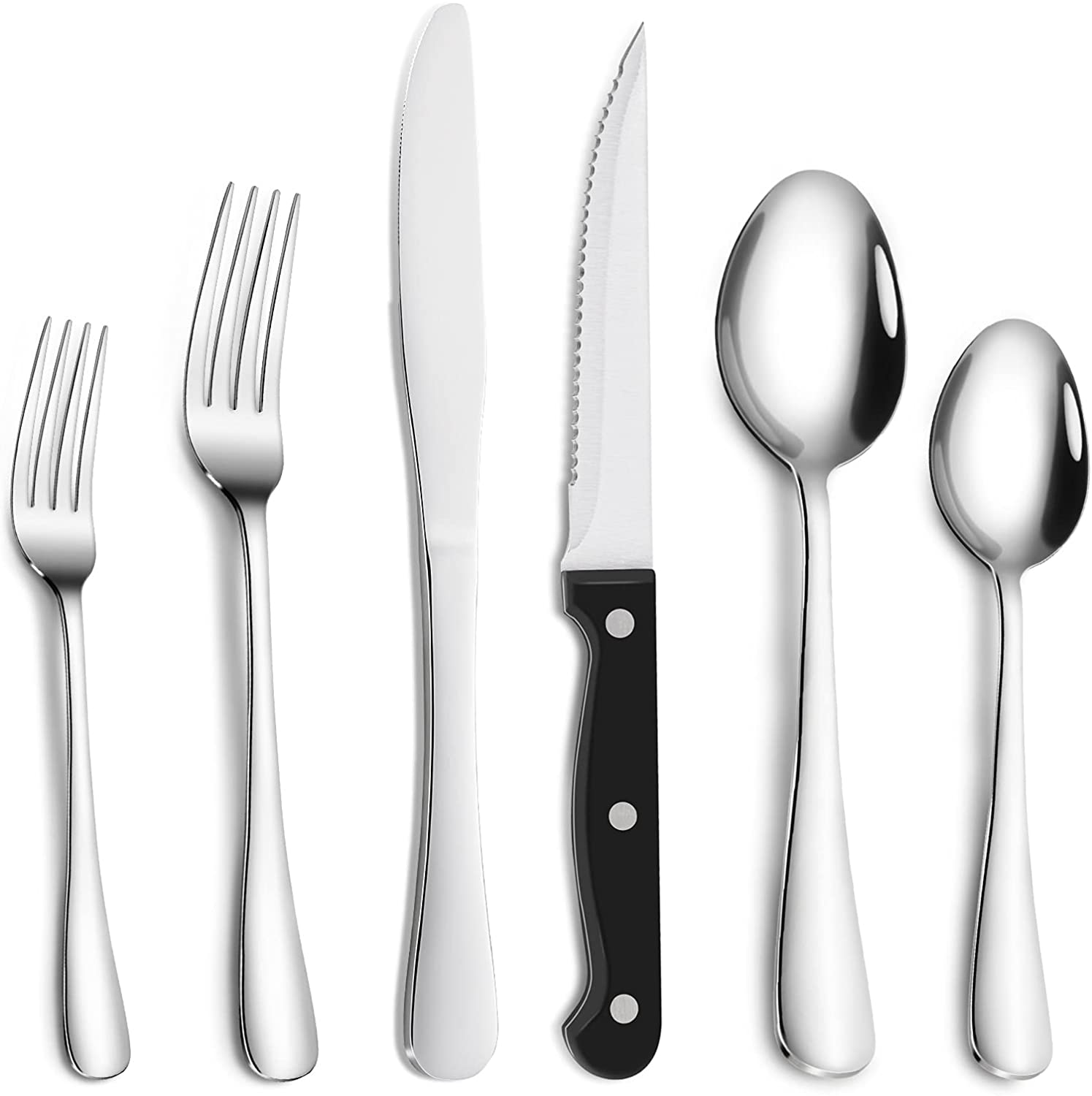 Your kitchen is incomplete without a beautiful set of cutleries. So, introducing to you Cibeat 24-Piece Silverware Set with Steak Knives, an amazingly crafted cutlery set perfect for special dinners or gifting. Comprising of 4 dinner forks, 2 salad forks, 4 dinner knives, 4 dinner spoons, 4 teaspoons, and 4 steak knives, this silverware cutlery set is quite safe to use. 
Made from stainless steel, this set is durable in all senses, without any chipping or fading. Shiny, mirror-polished, this set has a classic modern finish and can even match your existing cutleries. It's also dishwasher-friendly. Besides, you can also check out another Cibeat Silverware set of 30 pieces, which serves the same purpose as this set. So, before your next steak dinner, grab this Cibeat silverware set and enjoy your meat and other delicacies with elegance. 
Now that you know about these top Cibeat kitchen appliances, we suggest you grab them soon. These kitchen items from Cibeat are surely worth buying considering how functional and affordable these are. Besides, you can also check other kitchen things from the brand and bring home some great crockeries and cutleries all at pocket-friendly prices.
More to read:
Fresh and Healthy Salad Dressings Made With Hand Blenders 2021