It is common to face vision problems as you grow older. Especially if you are a working mom who strains her eyes looking at the computer screen every day; it is important that you have glasses. And if you are someone who has always worn them, well then you should know Target Optical is the right place for you. Target Optical is a great place to visit for your eye exam. This store is a convenient option for purchasing glasses both online and in-store. Want to know how much is an eye exam at target? 
Target Optical has a wide range of popular eyewear brands for men, women, and children. It offers prescription and non-prescription eyeglasses, sunglasses, and contacts. If you don't have a prescription, the store has an optometrist who will conduct eye exams and contact lens fittings. RedCard holders can utilize their 5% discount on Target Optical products.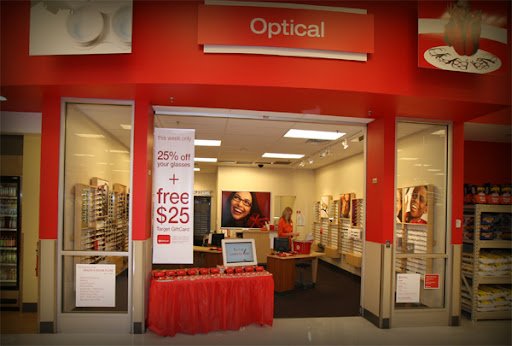 The company website will help you to choose eyeglasses based on the type (progressive, multifocal, etc.), your face shape, frame shape, fit, collection, color, and material. Single-vision lenses at the store are offered in plastic (ComfortLight), premium polycarbonate (ComfortLight Active), and hi-index (ComfortLight Performance). There are device-responsive eyeglasses with IntelliBlue blue light & UV protection lenses.
You can also find transition lenses for light-responsive glasses made using the above-mentioned materials. Progressive lenses are also sold and the lens material options are listed on the company's online catalog. There are also bi focal lenses; however, lined bifocal lenses are not currently available online. 
From the sunglasses section, you can either choose from active lenses or performance lenses. Active lenses are thin, lightweight, impact-resistant, scratch-resistant, anti-glare, and smudge-resistant. Performance lenses are also thin, lightweight, scratch-resistant, anti-glare, and feature high-definition clarity. 
Here are the popular brands you can find at Target Optical outlets:
Contact lenses –  Acuvue, Air Optix, Biofinity, Dailies, PureVision2, Avaira, and Proclear.
Optical – Andrew Andrew, Armani Exchange, Coach, Converse, DKNY, Merona, Mossimo, Mossimo Supply Co., Pau Frank, Ray-Ban, Twill and Tweed, Vogue, Xhilaration
Sunglasses – Armani Exchange, Bolle, Coach, DKNY, Maui Jim, Ray-Ban, Spy
Kids – Disney, Mossimo, Ray-Ban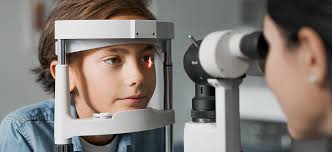 Eye Exam
Target began an optical shop several years ago. Its motto is "expect more, pay less". The company boasts bringing together eye care, fashion, affordability while keeping a simple, fun shopping experience. Eye exams at Target Optical are conducted by an eye doctor at the store. It offers occasional promotions, coupons, and discounts, and the costs are reasonable compared to eye tests at other stores. 
If you don't have a prescription Target Optical has an independent doctor who will test your vision. All you have to do is:
Visit the company website and click on the eye exam link located on the upper right-hand corner. 

Once you click on it 'find a location' field will pop up where you will have to enter your zip code or city or state. 

You will be taken to a page with an official list which features address and contact information on the left and a map on the right to further help you with the location.

Click the 'schedule an eye exam' button of the store that is convenient for you.

Select the date and time to schedule an appointment and provide other information such as your name, birth date, and contact details that are being prompted.
Eye Exam Costs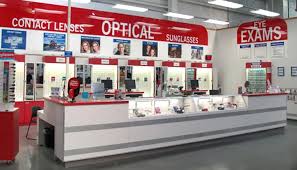 You can either go with a prescription to the store or get a test done at the store and then buy your eyeglasses. A routine eye test at Target Optical costs approximately $70. A routine eye exam along with a contact lens fitting will cost you around $125. If you want an additional field vision test it will be an extra $25. The prices may vary according to your location. 
Shipping 
"Contact lens orders typically take 1-2 business days to process. Once your order is complete, we offer free ground shipping (3-5 days), 2-day air for $7.99, or next-day air for $9.99," promises Target Optical. 
If you have opted for standard free shipping your prescription glasses will arrive in about 10 business days. It will only take 5 business days for non-prescription sunglasses. If you need the glasses sooner, the store will make arrangements to ship it to you the following day after it is made for a fee of $12.99. Do note that it takes 7 days to process a prescription glass, while non-prescription glasses are processed within 2 days.
Worry-Free Protection Plan 
The Worry-Free Protection Plan will help you in replacing damaged frames and/or lenses for a $50 copay. This is a one year plan that will cost you $35. The plan starts on day 91 from the date of purchase. Do note that this plan is not valid in California and does not cover lost or stolen eyewear. 
Target Optical offers plenty of eyeglasses for under $100. The eye tests are comparatively cheaper and the company also has a wide range of eyeglasses up for sale. The website often has promotions, coupons, and discounts that can be availed both online and in-store. 
More to read:
Does Target Accept EBT Cards for Grocery Shopping Expenses?
What are the Pros and Cons of Target RED Credit Card Used for Exclusive Savings