Do you feel like Christmas shopping gets more expensive with every passing year? We think so too. With all the varieties of products that are in the market, gift expectations run high. Gifting small novelty items is a thing in the past. High tech gadgets, branded clothing, and other high-end products have become the norm of the day.
This holiday season you might be thinking about ways to save yourself from Christmas debt. Most of us have a habit of spending from the credit card and later paying it off. Instead of starting the New Year paying back debts, you can prepare your Christmas budget much in advance to make sure you don't have a debt-laden year ahead.
Here are 10 tips to shop smartly and become a super-shopper as well as a supersaver and enjoy a debt-free holiday season.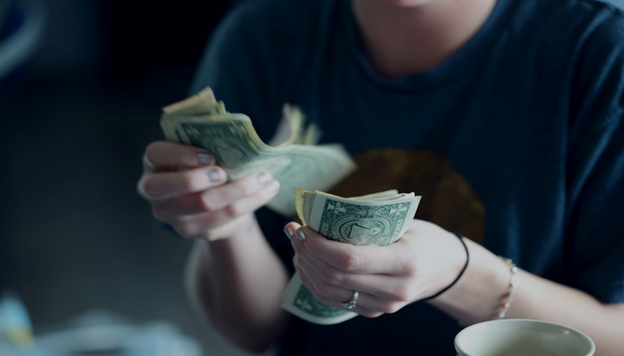 1. Make a Christmas Budget
Christmas is the most important holiday of the year. Both children and adults excitedly look forward to the holiday season to catch a break, enjoy the winter snow and exchange gifts. If you have a long list of friends you better start creating a Christmas budget.
The earlier you create one, the more money you will have to spice up Christmas shopping. Make a list of the people you are planning to buy a gift for. Set down a limit to spend on each person. If you are planning to buy yourself something, that should be included in the list too.
It would also be good to budget your Christmas Eve and Christmas day celebrations, especially if you are hosting a party. Plan what you are going to buy and where you are going to buy it. This list should include decor, food, snacks, and drinks. Now calculate the total expenses so you have a rough idea of how much you are going to spend on Christmas.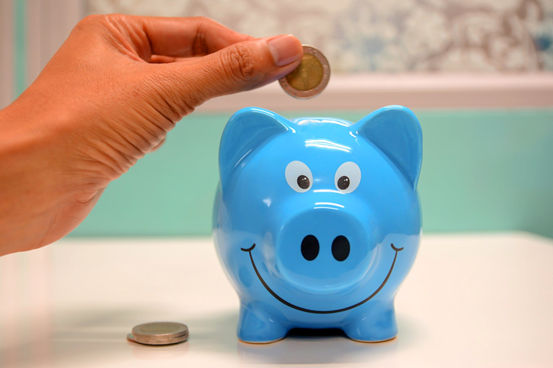 2. Start Saving Early
After you created a budget next step would be saving up. We would suggest that you start saving up at least two months prior to the day that you plan your Christmas shopping. This ensures that you have enough time and money in your pocket to save up enough to buy everything on your shopping list.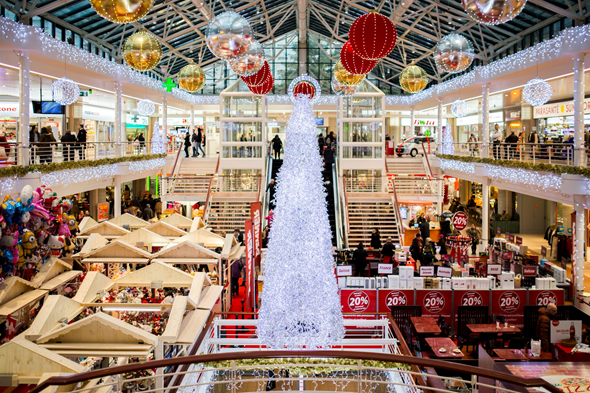 3. Don't Miss Black Friday/Cyber Monday Sales
Black Friday is the retail bonanza that Christmas shoppers devotedly wait for because this day brings you discounts and offers that ensure you don't overspend. Popular stores like Costco, Walmart, and others often set up Black Friday sales on home goods and other items.
Big brands for clothing, shoes, watches and electronic gadgets all host sales for discounted prices for Black Friday. Some of them open up these sales several weeks before the day. This means that you can start shopping early to get good products at discounts. Scores of shoppers go online regularly to keep a track of discounts and sales.
Don't forget Cyber Monday, the Monday after the Thanksgiving holiday. Created by retailers to encourage people to shop online, this day sees a colossal number of sales and discounts online for many high-end products.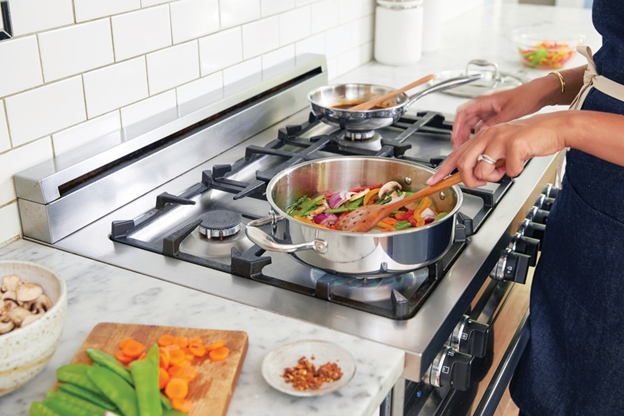 4. Stop Eating Out
Since Christmas shopping is guaranteed to be a humongous expense, you can stop eating outside and bringing in takeout food. Always make time to cook simple meals for yourself when you are saving up for Christmas. A simple meal cooked by you is a cost-cutting habit as well as a healthy one.
Plus saving up on takeout for the months of October and November will ensure you have enough to spend for your Christmas party. Maybe you could just add another variety of cupcakes and cookies to your Christmas food menu.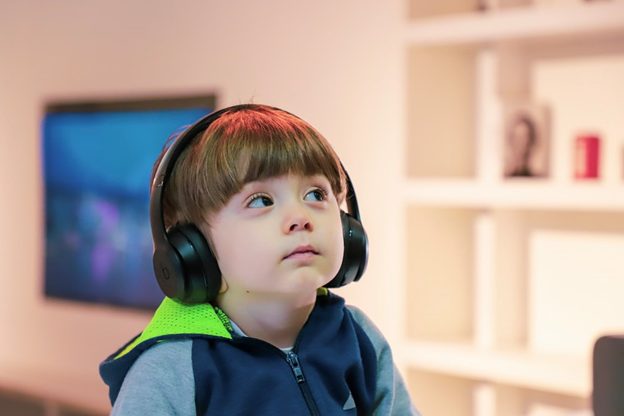 5. Look for Second Hand Electronics
Electronic gadgets are a craze for both children and adults alike. You gift your kid or your nephew/niece an electronic gadget you will see their eyes light up immediately. But, most electronic gadgets are often pricy especially the ones manufactured by giants of the gadget arena.
If you are planning to buy your gamer kid an Xbox or an iPad don't straightaway run to Walmart. If you want to cut down on the cost of buying an electronic gadget hit GameStop first. GameStop always has several offers lined up during Black Friday sales where you can find multiple high priced electronic goods.
GameStop is the most popular gaming store that is packed all the time. This store features game consoles, gaming accessories and video games for your kid's Xbox, PlayStation, and Nintendo consoles. This gaming paradise is also filled with collectibles from some of the favorite video game franchises.
You can also check other stores for discounts on gadgets as well. Online stores like Amazon, Gearbest, and overstock have discounts running throughout the year. They also host Black Friday sales and holiday season sales offering some of the best brands for discounted prices.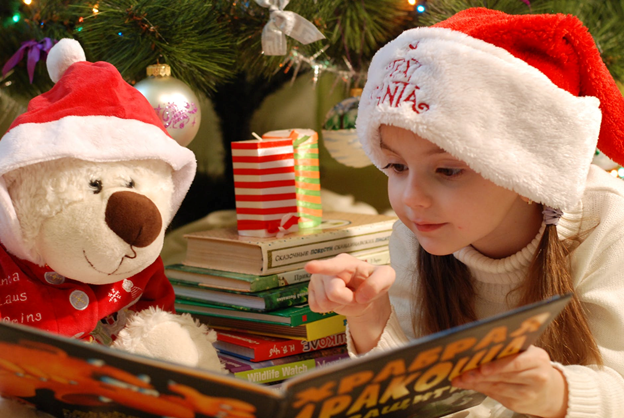 6. Buy Toys from Consignment Stores
If you think consignment stores have only clothes, shoes and handbags to offer, you are wrong. Certain consignment stores sell toys, electronics and even furniture. These are all in working condition even though they are not brand new.
As a mom shopping for toys for your kids we would suggest that you visit a consignment store first. Chances are that you will find a collection of toys at better prices.
Consignment stores will often have toys that are thrown away by kids who lost interest in them. Electronic gadgets also share the same storyline. A gadget geek might have consigned a brand new piece of equipment just because a new version of the item was released.
Consignment shopping can help you shop economically without you having to stretch your pockets. Also, if you have any unused items like a pair of shoes lying around, carry that along with you to the store and make some extra bucks.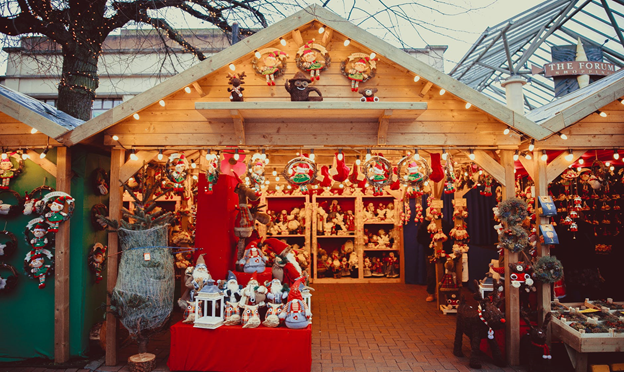 7. Check Both Online and In-Store Prices Before Shopping
To become a smart Christmas shopper it is always necessary to check for prices both online and in-store. Sometimes online prices are much cheaper than in-store prices. The added advantage of shopping online is that you can tap into a global market that is thriving with products from numerous competitors. If you spend some time shopping you can easily narrow down a list of things that fit in your budget.
If you find the best deals online, some of the best brands are going to show up at your doorstep at affordable prices this season.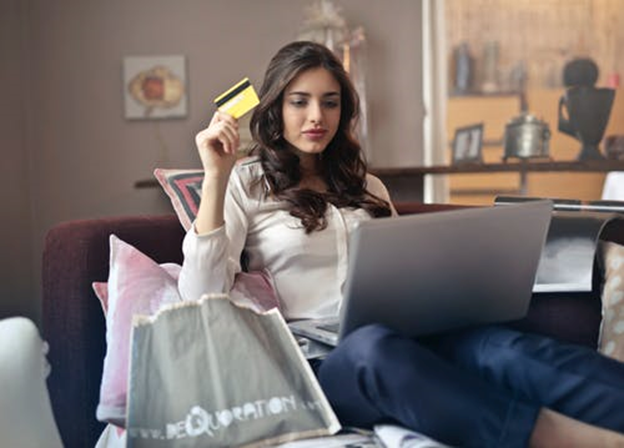 8. Use Discounted Gift Cards
Before shopping visit a site like Rakuten.com and find discounted gift cards. These websites have gift cards for hundreds of retailers. Platforms like Rakuten.com and Gift Card Zen offer some incredible Black Friday deals for Christmas shoppers.
If you're an Amazon Prime subscriber, get the Amazon Prime Rewards Signature Visa Card. You can automatically gain a 5% cashback on almost everything you buy from Amazon.com with the Signature visa card.
This is on top of any sale discounts happening for Christmas or any other time of year. If you use Amazon a lot, that 5% can make a significant cut in your expenditure.
Another option is store cards, like Target and Kohl's cards which often offer extra perks. You can shop for toys for kids at Kohl's but make sure you pay them off in full every month because of the high annual percentage rate charged by these cards.
There are also other credit cards from banks that you can use to shop which offer cashback, especially at different stores for all seasons.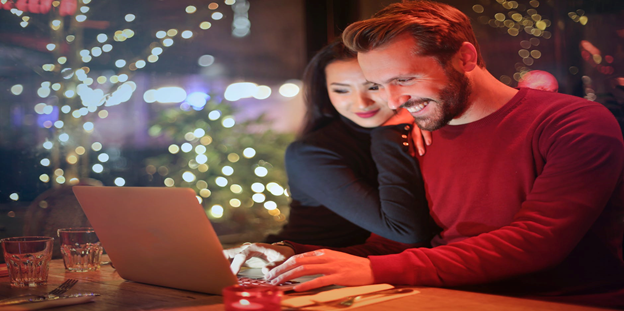 9. Use Shopping Apps
Download a shopping app and coupon aggregator to make shopping easier and budget-friendly. There are scores of apps that can make your shopping experience effortless. Popular apps include :
● Shopular: A GPS-enabled app that automatically shows you relevant deals when you near your favorite stores. If you have multiple shopping destinations on your mind, this app would be a smart idea.
● Slickdeals: This app hosts an army of deal hunters with more than 2 million members. They frequently post some great deals that can make your shopping worthwhile. SlickDeals also lets you keep an eye on on-the-spot deals that can quickly go out of stock.
● Flipp: A flyer, coupon, and savings tracker for your smartphone, Flipp is a great all in one tool for your Christmas shopping frenzy. It has added some new features that let you add coupons from different store circulars and print them via your mail. Whether it's for the coming Christmas madness or just a regular visit to the grocery store, Flipp can guide you every step of the way.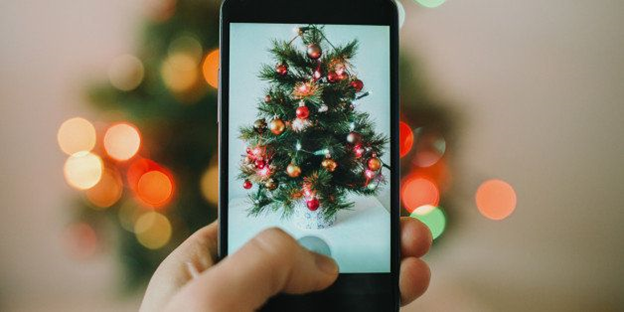 10. Go Digital
 It is a tradition to send out Christmas cards to friends and family during the holiday season. Since everybody is part of the digital era now you can create your own digital Christmas card by downloading a template or just sent them a text or meme wishing them merry Christmas. This will eliminate your entire Christmas card expenditure.
Christmas is around the corner and shopping frenzy has already kicked in. Create a budget to restrict your expenses to celebrate a debt-free Christmas so you can wake up to a New Year without pending bills.
Hope these tips will help you cut down your Christmas shopping expenditure.
Merry Christmas and Happy New Year !!