If you are a mom, you know cutting down on unnecessary expense is crucial for your family. You always aim of saving either through purchasing necessities, eliminating expensive buys, or using coupons. However, not all exclusive buys are superfluous. Sometimes make a bit expensive purchase than the usual is acceptable if you want something to last longer. This actually helps in saving a lot in long run as you repeatedly wouldn't have to buy the same thing. These purchases are more like a smart investment.
So, sometimes few items might be a bit heavy on the pocket but such products save you a lot of money in future. Isn't this a better deal? Here is a list of few things that you should consider buying to save money later.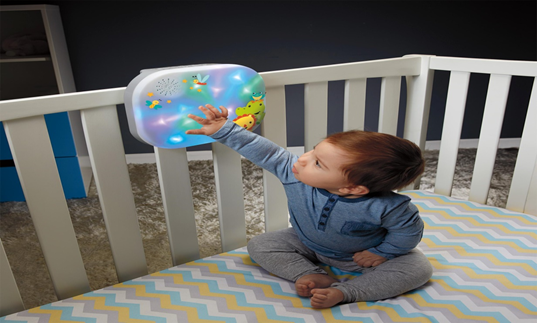 Spend on a Nursery Night Light
Putting your baby to sleep is an everyday struggle. Mostly, babies get fussy and irritable before sleep, some even wake up in middle of the night disrupting the sleep of everyone in the house too. And, if the entire room is dark, you are sure to hear cries. Typically, it is quite common for moms to come across such situations. But the LED Night Light could possibly be your savior.
A night light eases bedtime fussiness by soothing the little one into a peaceful slumber. At 3 am when you are wake up suddenly to check on your baby, you'd be surprised to find your little one asleep. Such a relaxing feeling right?  
Similar to many baby products, this night light also comes in a variety of shapes, sizes, and types. Some even play lullabies that help your bundle of joy sleep. This could be a good investment especially for new moms. Considering the other expenses of managing the house and of course your  baby, this nursery lamp will not hamper your budget too much. So, mommies, don't stress out! It is a sensible investment ensuring your little one's perfect sleep and health. Plus, if your baby sleeps, you sleep, isn't it?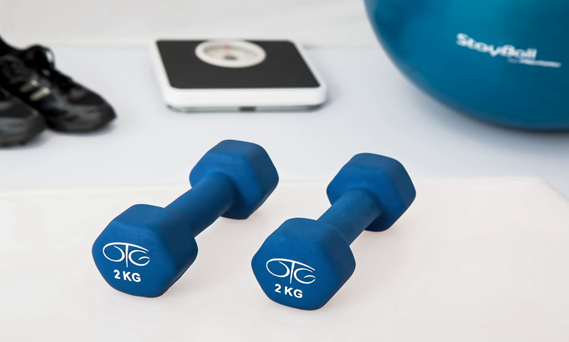 Buy Some Workout Equipment
We understand that after being a mom, managing the house, work and your baby requires you to always be on your toes. But don't you think with this entire hectic schedule, hitting a gym or your yoga class has been side-lined?  Definitely yes!
With a lot of expenditure to cater to, you tend to ignore your health. And, just drop the idea of hitting the gym or going for yoga classes, simply because the expense exceeds.
Well, being a mom is not easy. Your health takes a toll and so does your body. What if we give you an alternative solution to achieve some fitness goals? Sounds amazing, isn't it?
An alternative solution is getting workout paraphernalia. Besides, it is a good investment. Spending on a set of weights and a yoga mat is definitely a go-to for a fit and healthy body and mind. Purchasing some equipment for basic cardio and weights for everyday use at home would cost you way less than a gym membership for the entire year. Moreover, there are numerous workout tutorials on YouTube that can help you with some basic exercises. You can opt for some fitness products from BeachBody at affordable prices using coupons.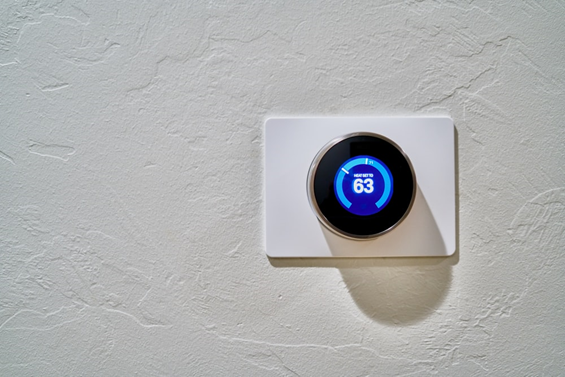 Get a Thermostat Under Your Control
Coming home from outdoors and complaining about temperature change is quite common as you often return only to find an odd temperature. So have you thought of a thermostat that is in your control? And also not worry about your heating and cooling bills. Fussing and complaining about your old thermostat isn't going to help.
Get a Programmable thermostat! Imagine not being at home and yet controlling the temperature. Isn't it great? A programmable thermostat can heat and cool your home on a set schedule even when you areaway. Besides, it reduces energy usage, thereby saving you quite an amount of money.
This is surely a one-time investment; plus, it is a little effort from your end to contribute towards saving the environment as well.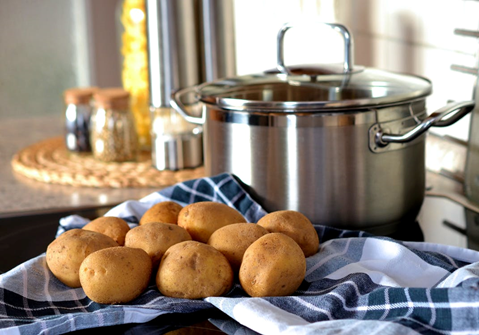 Invest in a Slow Cooker
Imagine you come back home exhausted from work and your little ones are hungry. You will have to run to the kitchen and start cooking even if you are extremely tired. Or, you would just order food which is not a healthy option. This is where the slow cooker comes to your rescue; a one-time investment that can ease your cooking.
All you need to do is put the ingredients in a slow cooker and the food will cook for over 7-8 hours. Once it's done, it automatically switches off as well. By the time you're back from home, your food will be ready to serve. Not only does it save your time but also the food turns out to be healthy.
Besides a slow cooker consumes less energy and generates minimum heat. In this way your bills are less, your LPG expenses are low and the environment is also safe.   Isn't this just amazing? You can get back home, have dinner with your family, and then relax or catch up on things that you have been holding off for too long.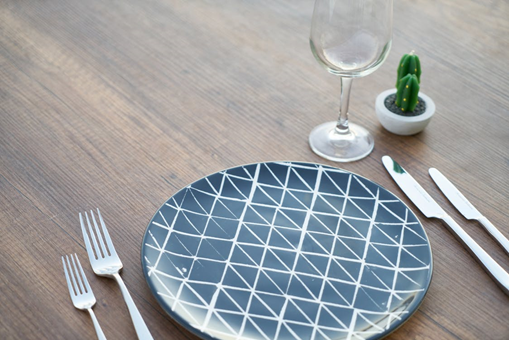 Pickup Quality Cooking Supplies
As moms you tend to set aside quite a lump-sum amount for food and kitchen essentials. But we also have a tendency to opt for cheap pots and pans that run out within a year or two. So, basically, you are ending up spending on cheap utensils as you have shop for new ones quite often.
Unfortunately, a low quality cooking utensil can affect your family's health adversely. The materials used in those utensils are low quality plastic or some harmful metal.
Hence, spending in quality cooking supplies saves you a couple of bucks and does not harm your health as well.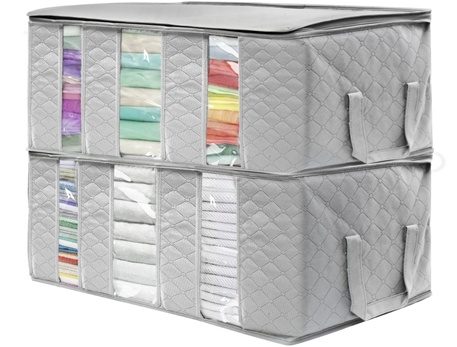 Get Your Hands On Smart Storage
Is your wardrobe overflowing with clothes and running out of space? Will a new one cost a bomb? This is an obvious dilemma for most moms. A perfect key for this problem is an effective smart storage solution.
For long term storage, investing in space saving and smart storage solutions is definitely a good choice. Vacuum sealed bags or a tote can help you get rid of clutter and help make your wardrobe more spacious and organized. You can grab these at amazing prices from Home Depot.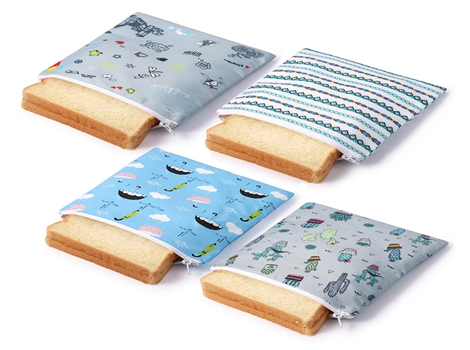 Purchase Eco-friendly Snack Bags
As moms, it is quite obvious for you to be concerned about the health of your little ones. Plastics boxes and bags can be harmful not just for your family but the environment as well. So, how about switching to something that is durable and harmless?
Yes, you can get some eco-friendly snack bags and boxes for your kids and rest of the family. If the thought of it being expensive crosses your mind then worry not, it's not. It comes at a mere $9 approximately.   
Moreover, these bags last quite long for the price paid and are available in various types and sizes.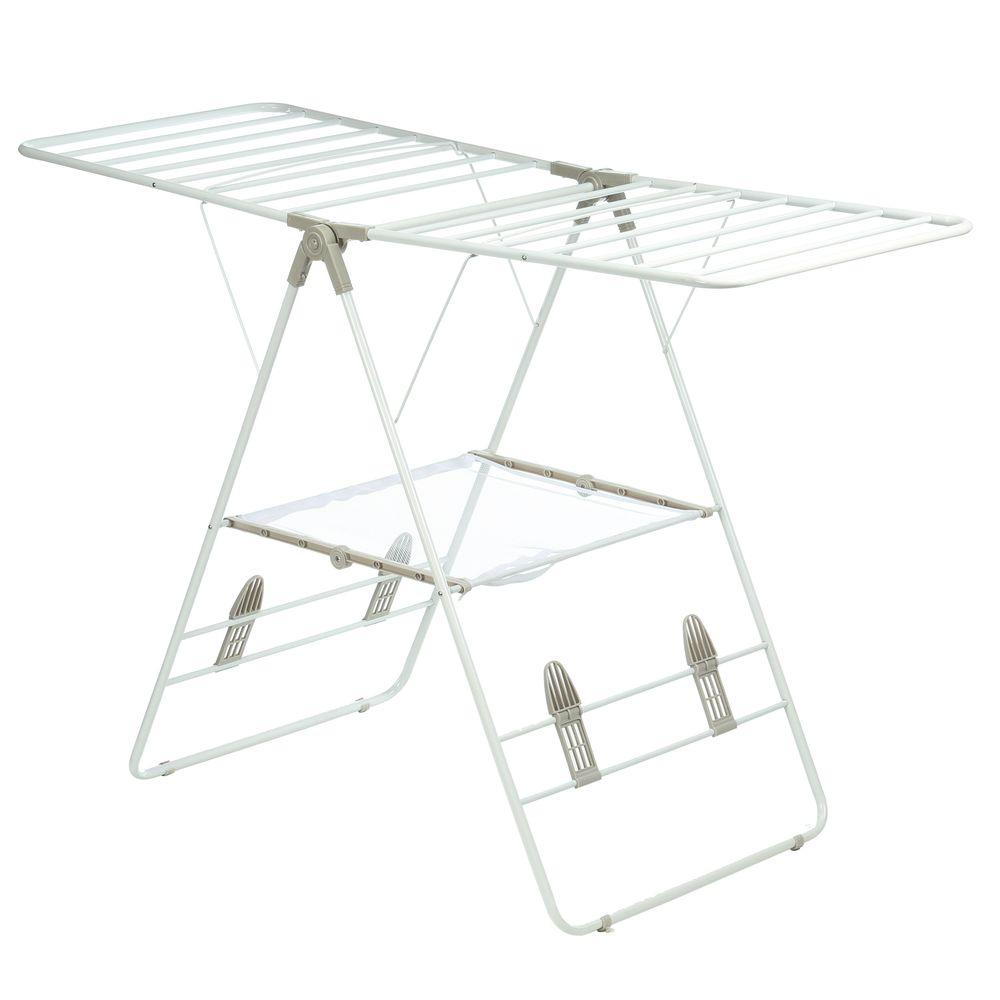 Buy a Drying Rack
You are no stranger to all the laundry you have to do either every day or every week. And, with kids in the house the amount of clothes you have to wash is doubled, isn't it? Plus, if the weather is bad you cannot dry it out. If your clothesline is full, you have no space. If it's a nylon string, it may wither out.  This is where a collapsible drying rack becomes a great help.
If the weather is great, you can dry your clothes outside on the rack, if it's rainy or stormy, you can dry it in the balcony. Basically, you can just use it anywhere. And, it doesn't take up much space, is available in different sizes and shapes, lasts long and comes at an affordable price.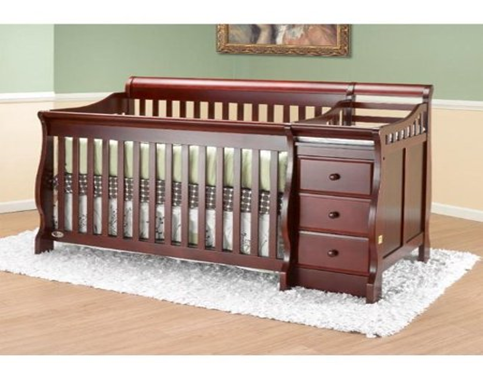 Invest in a Convertible Crib-Cum-Bed
What's one really essential thing for a baby? A crib. Do you agree? We are sure you do.  Getting a nice cozy crib is important for your baby's peaceful sleep. However, we suggest you buy a convertible crib-cum-bed. Your baby is eventually going to grow right? Once he does, you will need to buy a bed. This is going to be an extra expense once he/she is a toddler. You may wonder buying a convertible crib-cum-bed is going to be expensive but think about the one-time investment you would be making for a long period of time. So moms, what do you think of buying such a cool baby gear?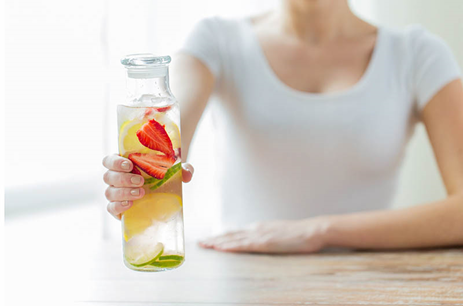 Fruit Infuser drink
With a baby at home and the whole family to care of, it can be draining. Often in the midst of all the work, you skip eating or even drinking a glass of water. Sometimes you even grab some packaged fruit drink which can be really unhealthy and at times land you to the doctor.
Why not just spend on a fruit infuser bottle. This way you are not only keeping yourself hydrated with water but also with the minerals in fruits. Also, don't forget the flavor.  Plus, they are not that pricy. This saves you from unhealthy drinks and a trip to the doctor, which could cost you a bomb. Not to mention the fruity water keeps you energetic throughout the day.
We believe these smart choices are amazing alternatives to the regular spending. After all saving money in long run is all we look out for.
So moms, what do you think of these strategic ways to save on basic things?