We know the festive season is around the corner and as a mom you would want to do something for your family, especially for your kids. Whether you're taking them shopping for clothes or buying them attractive gifts, you surely are going to end up with a jumbo bill. Worry not, Black Friday, the retail bonanza, is almost here. The time has come to save up and stack Christmas presents and a lot more.
You would need to plan a budget-friendly list that can help you get the best gifts at a reasonable price. To make it easier for you, we have come up with a few money-saving tips that will not only bring a smile on your little one's face but will also not burn a hole in your pocket.
Let's take you through.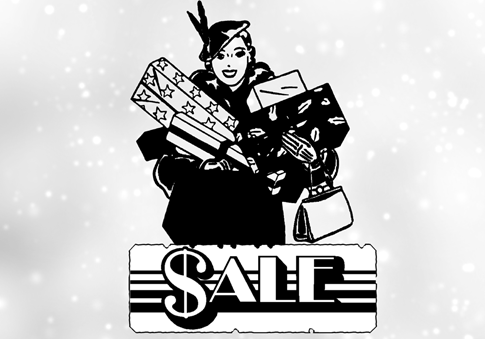 1. Research prices in advance
The first thing to do after you make a gift list is research. Now since most of the stores have an online presence, research is easy. Go to the websites of the stores that sell the products you chose and check the prices. Compare the prices of the items in different stores and find the best of the deals.
There's a browser add-on called PriceBlink. This app will compare prices with other stores while you are shopping at another. It will also find your coupon codes for the store while you are at it. For instance, if you are checking out a telescope at Amazon for your sky explorer daughter, PriceBlink will notify you if that product is available for a much less price elsewhere. However, this extension is only supported by Google Chrome.
Apps like PriceBlink, Honey, and price-history tool CamelCamelCamel have wish-list features. So, if your store isn't selling the product at the price you want, you can set up an alert. And, if a price cut occurs, you surely will be notified. You can also keep an eye out for flyers and posters announcing Black Friday deals when you go grocery or clothes shopping.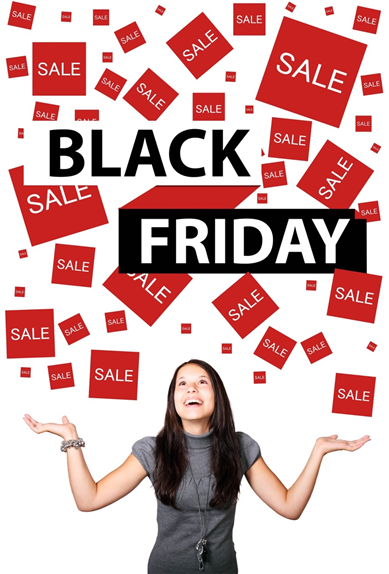 2. Scout for deals online
You can save time and energy by purchasing the desired gifts online. Scores of consumers prefer to shop online because they have access to local, national and even global markets. This means you have a variety of collections to choose from, not to mention a trove of deals that come with them.
With Black Friday bringing in high discounts and fast deliveries, online shopping has proved to be quite a rage. The reason is simple, you get the best deals at awesome prices. Just think about it! If you find the best deals online, some of the best brands are going to show up at your doorstep this season at affordable prices.
3. Start your shopping early
Always make sure you start your shopping early. Figure out gift ideas way beforehand so you have ample time to search for them. Gift shopping is also about grabbing the best deals and unique products, both online and offline before anyone else does.
4. Score early deals
Have a look at the Amazon Black Friday deals for kids. The board game Canan is coming at a 50% off and you can buy the Star Wars collectible figures at 75% off. If you have Star Wars geeks at your house, you can gift them their favorite Star Wars action figures. Isn't this just amazing? Imagine the smile on your kid's face when you give them these.
Shopaholics will be gaping at online deals and in no time your kid's favorite action figure will disappear. So, we suggest getting online as soon as possible as these deals don't last long.
5. Sign up for emails/newsletters from companies
You can sign up for emails and newsletters from different companies and get all the information in your inbox. You will have an idea of the deals going on for the day and the brands that are posting high discount sales. This will help you pick up products as soon as the deals breakout without losing time.
To make things easier decide the stores that you are going to purchase items from and sign up for their newsletters. Do this two weeks prior to Black Friday so that you give the companies ample time to add you to their mailing list.
6. Check price histories
Posters in front of every store scream "best prices of the year". But is that claim believable?
If you are shopping online you can utilize a free browser plug-in called Honey that shows you the price histories for individual products at stores like Amazon, Best Buy, Kohls and Walmart.
This app helps you find out if a product has ever been priced lower than its current price. If it has been, there are good chances that it will be again. For example, prior to Prime Day, Amazon was selling its full-size second-gen Echo smart speaker for $70. But a few weeks before that, the same was being sold at $65. So we suggest, you check Honey, you would know about the price differences and you can wait till the same price hits again.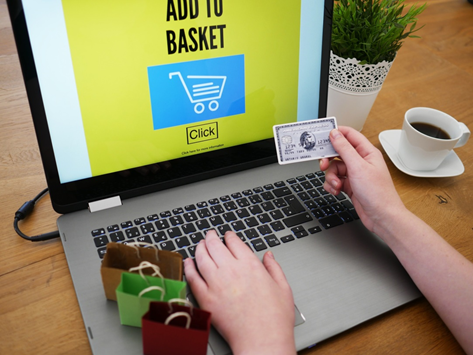 7. Shop using discounted gift cards
Before you begin to shop visit a site like Raise.com to find discounted gift cards. Here you can find gift cards from hundreds of retailers. E-commerce platforms like Raise.com and Gift Card Zen offer some incredible Black Friday deals.
If you're an Amazon Prime subscriber, consider getting the Amazon Prime Rewards Signature Visa Card. With it, you automatically gain 5% cashback on almost everything you buy from Amazon.com. This also gives you a cash back on purchases at Whole Foods as well. This is on top of any sale discounts happening on Black Friday or any other time of year. If you use Amazon a lot, that 5% can make a significant dip in your expenditure.
There are also other credit cards from banks that you can use to shop which will offer cashback, especially at different stores for different seasons.
Another option is store cards, like Target and Kohl's cards. These often offer extra perks. You can shop for toys for your kids at Kohl's but make sure you pay them off in full every month because of the high annual percentage rate charged by these cards.
8. Score additional cash-back savings
You don't need Amazon's credit card to take advantage of all the cashback options. Services such as BeFrugal, Rakuten, Mr. Rebates and TopCashback offer additional savings from many online stores. These often come with increased cashback percentages both before and during Black Friday. For example, 3% might soar to 6% or 8% might rise to 12%.
Just like the Amazon Prime Rewards Signature Visa Card, you can get a bonus cashback for something that is already discounted. To add a little extra sugar use a cashback credit card along with a cashback service, throw in a coupon code into the mix and get the best deal. However, the chances of this are rare.
9. Know the return policies
Check the price match and return policies of the store you purchase from. Most major retailers have a price matching policy and they have been expanding them every year. However, some stores like Walmart, Target and Best Buy suspend their price matching policy for Black Friday for certain products.
Read the return policy before you make a purchase and make sure they don't charge a restocking fee for the item you bring back. Some stores have a liberal return policy for items purchased on Black Friday and during the holidays. But, it might be valid for only 30 days. If you buy something and someone does not like it, make sure to return it before 30 days.
10. Doorbuster sales
Retailers want you in their store for Black Friday so they host doorbuster sales. These sales attract people who intend to save some money. Check the ad thoroughly before you decide to wait in the queue. Many times this super sale will be limited to 25 to 100 items at each store. So you have got to get their super early to grab the deal.
11. Have a sidekick
Download a Black Friday App and Coupon Aggregator as your sidekick for shopping. There are multiple apps that can make your shopping experience easier. Popular apps include:
Shopular: A GPS-enabled app that automatically shows you relevant deals when you are near your favorite stores. If you have multiple shopping destinations on your mind, this app would be a clever idea.
Slickdeals: This app has an army of deal hunters and hosts more than 2 million members. They post some great deals that can make your shopping worthwhile. SlickDeals ensures you keep an eye out for on-the-spot deals that can quickly go out of stock.
Flipp: A flyer, coupon, and savings tracker for your smartphone, Flipp is the perfect all in one tool for your Black Friday shopping frenzy. It has also added some new features that let you add coupons from different store circulars and print them through your mail. Whether it's for the coming Black Friday madness or just a regular visit to the grocery store, Flipp can guide you through every step of the way.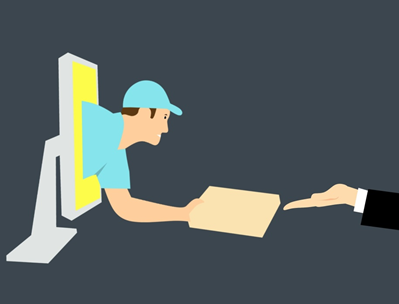 FAQs
1. When does GameStop open for Black Friday?
GameStop is the most popular gaming store that is packed all the time. This store features, gaming accessories and video games for your kid's Xbox, PlayStation, and Nintendo consoles. This gaming paradise is also filled with collectibles from some of the favorite video game franchises.
GameStop opened its doors to the public quite early last year on Black Friday. After they shut at 10 PM for Thanksgiving they reopened at 7 am on Black Friday. We are expecting this year to be the same as well.
2. What are the most desirable Black Friday deals?
Amazon has the most desirable Black Friday deals due to its clever price matching policy. It offers free shipping on orders over $25 and has a liberal return policy. All items bought can be returned by January 31.
Walmart has the most extensive Black Friday ad, which is dozens of pages long. It is a treasure trove ranging from video games to electronics, and apparel to furniture. Coupled with a liberal return policy you can even return online purchases in-store. There is also the benefit of free 2-day shipping over $35.
Target is also one of the supreme retailers that has one of the best Black Friday deals. The retailer offers layers of stackable discounts on a variety of products. In addition to the already discounted deals that appear on the Black Friday ad, Target generally gives a sitewide coupon code.
Costco and Bestbuy also have some incredible deals that are live now. Here are some deals you can strike if your kids are tech geeks:
At Costco Samsung 65-inch Class – Q7D Series – 4K UHD QLED LCD TV is being sold at $1,199.99. Besides, you can save $250 if you buy New Apple MacBook Pro 13.3-inch with Touch Bar.
You can also get the HP Omen 880 gaming desktop for your gamer boys at a discount of $300.
3. What are the best Black Friday deals for boys/girls?
Toys for your little ones can be bought from retailers like Amazon and Walmart. These retail giants have some of the best offers when it comes to toys. Target and Kohl also have spectacular deals for toys.
For your teenage son consider buying a gaming console. Best Buy is offering Microsoft Xbox wireless controller and a wireless adapter, Windows 10 at a $20 discount. Microsoft Xbox One X Bundle is being offered at a $150 discount. Bestbuy is also offering Sony PlayStation 4 Pro Bundle at a discount of $130.
If you are thinking about something fancy to pick up for your daughter on Black Friday consider watches from Macy's. They have some great offers running on smartwatches and Fitbit. Costco and Bestbuy have some great deals running on electronic gadgets specifically phones and laptops, therefore, you can also consider buying her a phone or a laptop.
The Apple Watch Series 4 (GPS + Cellular) is being sold for $429 at Bestbuy. It is also offering $300 direct savings on Samsung Galaxy S10, S10+ and Note 10.
4. What are the best Black Friday deals for your husband?
If your husband is a gadget freak then Costco and Bestbuy would be the places to hit. If he is into gaming, then Gamestop would be the place to stop by. If you chose to buy him a pair of kicks or a piece of clothing, the choose Adidas. There is 50% off on clothing, sneakers, and backpacks.
Conclusion
Black Friday deals will be all over social media. Facebook pages, Instagram posts, and Twitter feeds will be buzzing with new exclusive deals from your favorite brands. If you have already liked and followed a brand on a social media channel they will send special alerts on Black Friday discounts and incentives.Online shopping has definitely made the task of buying everything easier. All you have to do is find the right deal that will suit your budget.