After coming back from a long day at work, cooking is the last thing that anyone wants to do. But if you plan on avoiding takeaways and skipping that drive thru, then preparing a meal at home becomes important. But wait, eating at home does not mean you need to cook a meal from scratch every day. This is where cooking in bulk and batch prepping meals come to your rescue.
All you need to do is put a little extra effort on a Saturday or Sunday, chalk out a menu for the entire week and make basic preparations accordingly. Sounds too much? We're here to make your job easy.
Read our 7 tried and tested ways to save money by cooking in bulk. At the end of this article, you'll be ready to combat hunger pangs for the upcoming week in a healthy and cost-effective way.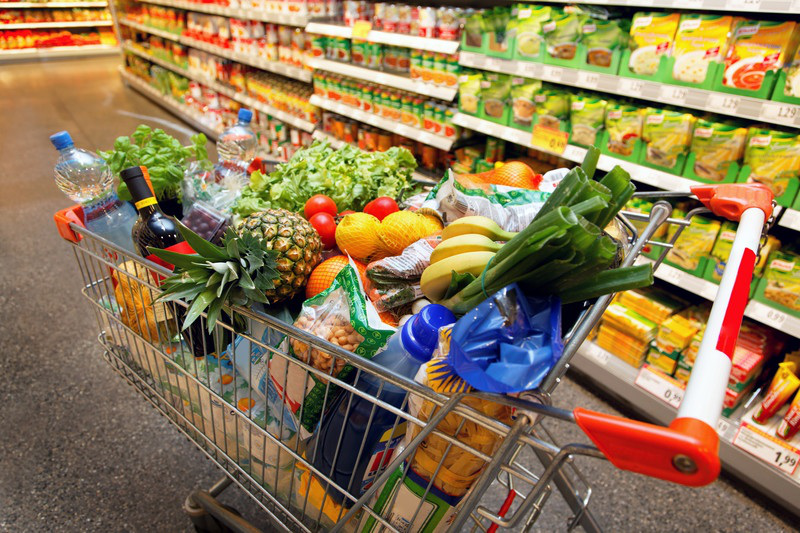 Buy in Bulk
First of all, cooking in bulk requires buying in bulk. You can do this by joining a price club like Target, Sam's Club, the Wholesale Club of BJ and the like. These memberships (about $50 a year) can be quite easy to pay for. In the frugal group, they are generally known as an excellent value.
Sometimes shopping in bulk involves only purchasing multiple things at once when they're on sale. Did you see mangoes on sale? This makes room for smoothies and a pair of helping hands to chop so that you can preserve them later.
Generally speaking, buying food in large quantities is a great way to save money in supermarkets. Through lowering their prices, many supermarkets do their best to get rid of perishable foods in the evening. Many stores offer half-off sales until 9 p.m. Bread, fish, beef, fruits and vegetables are just a few of the perishable foods that can drop at night's cost. Bread products, because of their short shelf life, are considered to be heavily discounted in the evenings.
So what are the benefits of bulk buying? You're going to have so much less waste with bulk buying, which means it's both perfect for your bin men and good for the environment.
Also, buying more things in one store saves so much more money than going every day or two to a supermarket to get exactly the same thing. Shopping itself is a pretty time-consuming activity so bulk buying will save your time which you can spend doing other things.
Besides, if you buy foods in bulk, it's highly likely that most of the food you're going to be bulking is whole foods like rice, beans, noodles, cereals, meats, etc. Unhealthy food is unlikely to be refined, which is harmful not only for your bank balance, but also for your waistline.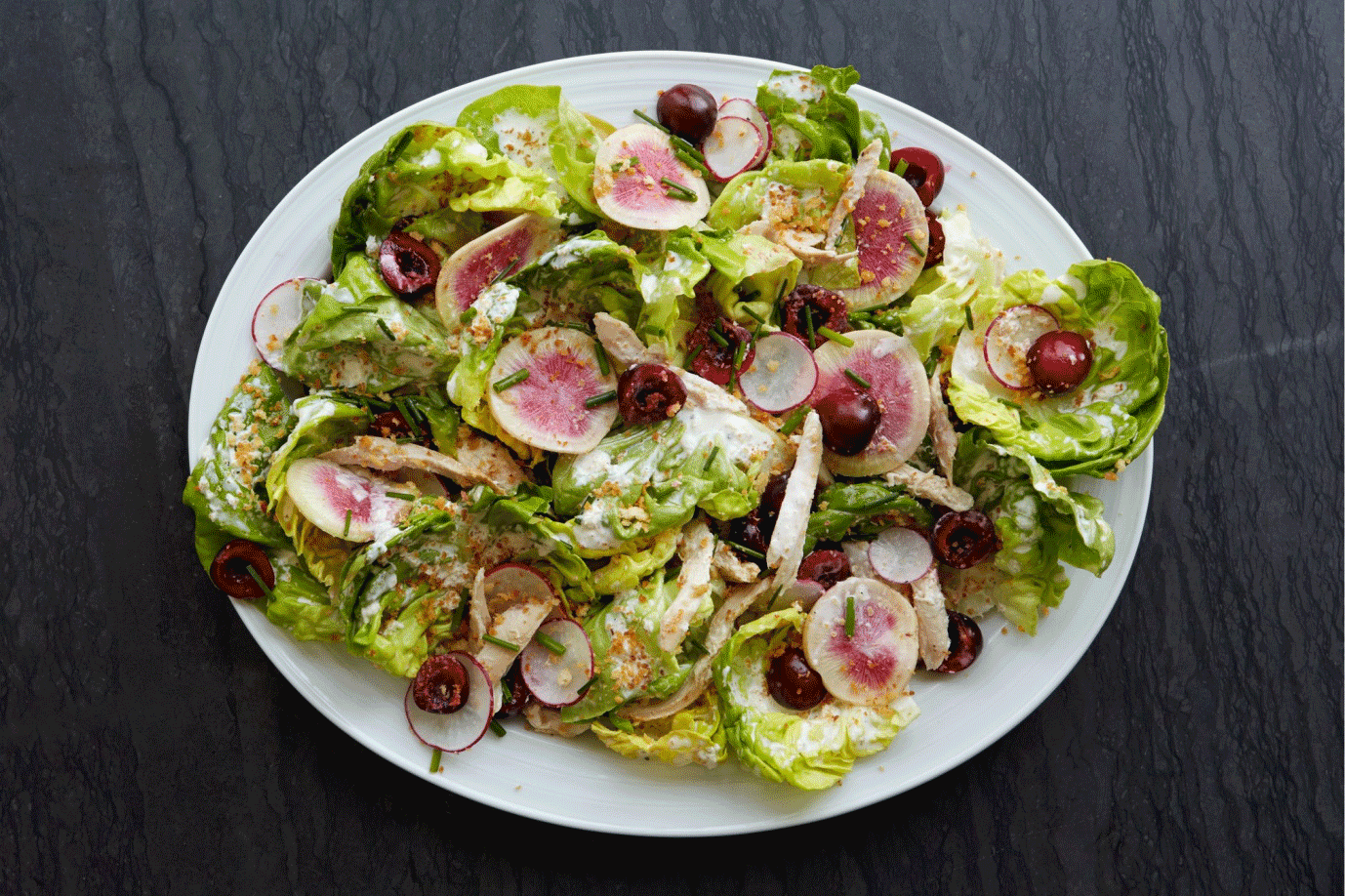 Cook Less Meat
Including meat in your recipes can be costly, so consider decreasing meat in your diet. The great thing is that your wellness can also benefit from this! Start by incorporating as part of your weekly diet ' meatless Mondays.' You can also offer a good shake to a vegetarian diet if you want to take it up a notch.
Additionally, during your meals, you could eat smaller portions of meat. Beans or tofu make a great meat substitute because they are protein-rich high-energy diets. You will make substantial savings per month just by using this idea alone. You can use a little bacon to eat, make a bibimbap with little meat shreds and lots of vegetables. Crispy chickpeas, sweet potatoes and kale make a delicious, easy and cheap vegetarian meal.
Some other ways for you to use meat less is to use meat as a seasoning. The first move in eating less meat is to get away from the idea that there is so much space on the table for a huge piece of meat. Look instead at dishes filled with vegetables and whole grains, and have only a touch of spiced meat. Consider a chicken salad with Bibb lettuce, radishes, then cherries, and have just a small amount of shredded chicken for a flavor boost and protein.
It's time to think about cooking no meat once you've mastered the art of cooking less meat Swapping your favorite meat dishes with vegetables is a simple way to get started. Lasagna can be made with eggplant, zucchini, or squash instead of ground beef; mushroom-focused chicken noodle soup can be recreated.
If you're really ready to embrace meatless cuisine, you have to stop thinking of vegetables as a meat substitute and appreciate their unique flavors, variety of textures, and beautiful colors instead. Grilled eggplant has a smoky flavor and meaty look, adding a purple pop as a bonus. Cauliflower can be used in so many ways; try to roast it all, slice it into steaks, or turn it into a sweet, quiche-like dish. And a chopped-up blend of wild mushrooms becomes a star dish in a mushroom cake, melting into a falafel-spiced sandwich.
Shop at Specialized Stores
Because of their high demand, famous supermarkets like Walmart and Stater Brothers would obviously have higher prices on some food items. On the other hand, the markets for local farmers are likely to have significantly lower prices. The whole point is to go shopping in a supermarket where most people don't want to rush. At markets or specialized stores, many fresh food items (fruits and vegetables for example) can be purchased in bulk at very affordable prices. Plus there are many additional benefits in shopping from farmer's markets.
Farmer's market products are almost the antithesis of fruit and vegetables from the grocery store. In most cases, it was picked only that morning by the owner of the stand, so you know the food is as fresh as you can get it by growing it yourself. Also, there's a step toward a more casual eating style in the United States where you eat what's available locally in the season. Many nutritionists and researchers say it's safer for your body to consume seasonally produced foods because people ate seasonal produce for thousands of years before refrigerated shipping changed all that.
Choose to buy all your seasonal produce from farmer's markets. One look at the bright colors of fruits and vegetables sold on the farmer's market, and you're going to be able to see how healthy the produce is. Compare that to items in grocery, and you'll see that the fruits and vegetables in the shop are pale in comparison. Vivid colors are a result of the nutrients that the fruits and vegetables contain. For fresh fruits and vegetables, grocery stores tend to charge a hefty amount. Nonetheless, they are usually cheaper on the farmer's market than conventionally grown goods, and the health benefits are sure to save you money on long-term healthcare expenses.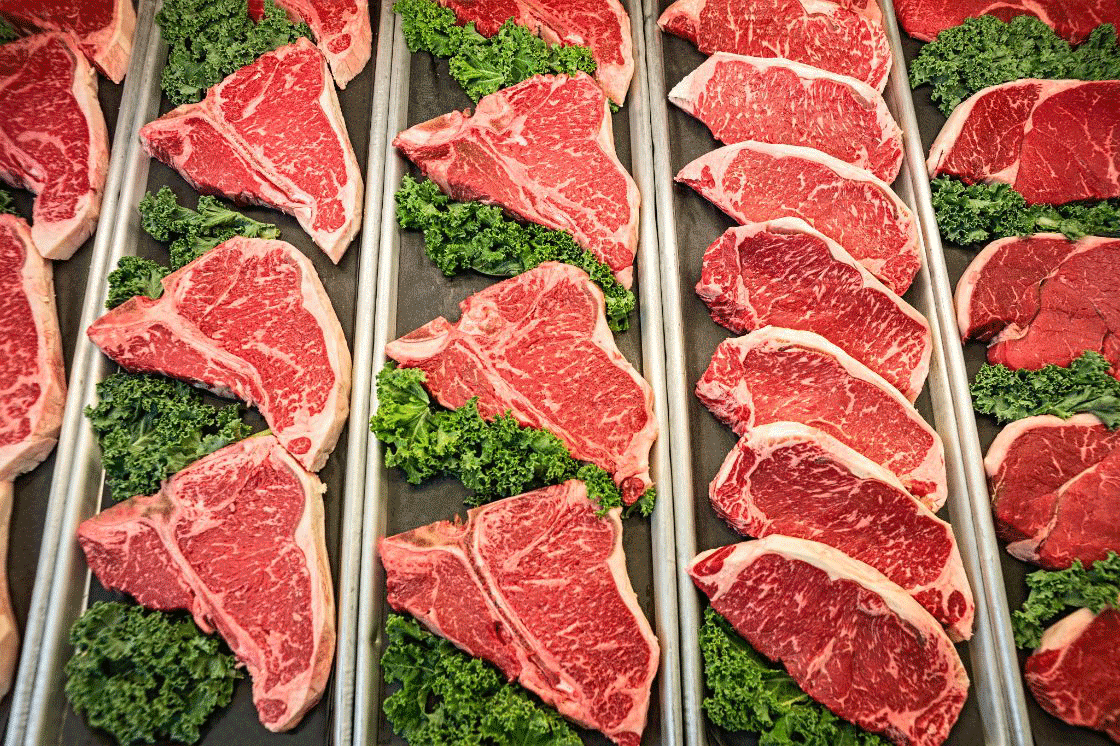 Big Cuts of Meat are Economical
Normally, for less than a dollar a pound, you can get whole chickens. It's much cheaper than (for example) pre-cut chicken breast, and stock is better for giblets and chest. In family packs, you can also buy chicken and pack them with marinade individually to freeze & thaw as desired. Along with the chicken being more flavorful when marinated and frozen, you also save $3/LB.
Most of the money made from a carcass in America comes from an area called the middle meats — the beef range along the backbone from somewhere around the 5th rib to the pelvis. Common cuts are in roast, center-cut, and loin chops in pork; beef steaks in ribeye, porterhouse, T-bone, and New York strip; and sheep rib, rack, loin, and saddle chops.
Instead of these more costly and less tasty cuts, aim for cuts that can potentially offer more variety in places just outside the middle meats. Search for cuts of the shoulder in pork and lamb. Look at buffalo, Delmonico or steaks of sirloin for beef. At a lower temperature, they can take a little longer to bake, but the effects will be more flavor and less cost.
Try to skip tenderloin. It's the most expensive slice, pound for pound, and it's the least tasty as well. Speak to your butcher about cheaper alternatives that can produce similar outcomes, if not better. Enquire your butcher what cheaper cuts they prefer and how to prepare them according to your cooking style.
Use Roasted Chicken and Eggs
Chicken is the least expensive compared to other types of poultry. For starters, at Costco, you can get a whole roasted chicken for only US$ 5! The chicken leftovers can be used to make many other dinners or side dishes including burritos, burgers, soups, and sandwiches. Even though chicken legs appear to be less expensive than chicken breasts, they can be a delightful ingredient.
Learn how to cook eggs- omelettes, baked, poached, scrambled. For vegetables or fruit, or just a piece of toast, they go well. In sandwiches, they taste great. A dozen of standard eggs are still under $2. Each egg has 6 grams of protein and about 100 calories. Eggs and steamy veggies make a great, cheap meal if you're trying to lose weight and are short on cash. Buy Costco's rotisserie chickens, pick all the meat for casseroles, shredded chicken sandwiches, chicken salads, etc. Then use the remaining bones to make the stock of chicken. Costco's rotisserie chickens are massive and cost just $4.99.
Also, find a hack to use chicken in multiple ways so that it lasts throughout the week: a roast chicken for dinner, lunch chicken salad, bone chicken stock / soup later in the week. There's a whole bird going farther than pieces. Even though chicken legs appear to be less expensive than chicken breasts, most recipes made with chicken legs can be a delicious substitute, so consider using them more often.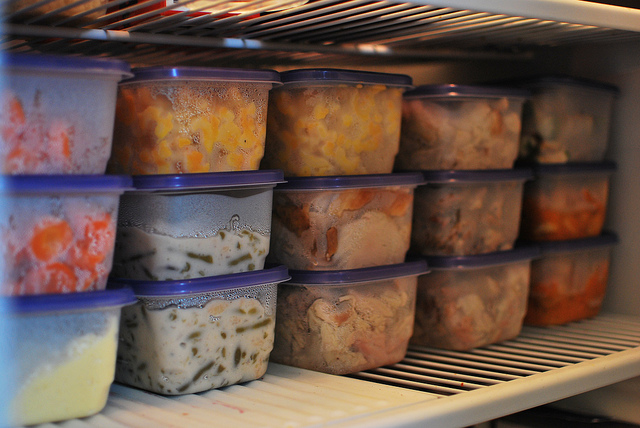 Plan your Batch Cooking
Big quantities of "multi-purpose" ingredients can be the starting point for so many different meals, such as pork shoulder baked in the crock pot. Some good options for this are chicken breasts, lentils and affordable cuts of beef. You can freeze half for later use if you make a 2 pound batch of any of these and use the other half as your main ingredient for the week. You can serve the remaining over pasta or rice, make a quick pizza with pork, throw in a casserole or just tortilla, you'll never get bored for the week. Be assured to have the evenings all to yourself, relaxing on your couch.
In the entire process of batch cooking, planning is an important aspect. Next, you're going to want to know what food you're going to make. Simply search for the word "freezer meals" on Pinterest and you'll get a lot of ideas. Once you've got all the dishes you're planning to make, go through them and create a list of groceries. Organize the grocery list by the style of the store to save time shopping.
One of the aspects that we found particularly useful was to double some of the dishes, instead of making different meals. That's because you're going through the process of preparing it anyway, slicing carrots, mixing ingredients, and more. Preparing only one meal and breaking it up is easier, rather than producing 15 completely different meals.
You can also try making a large batch of stew or soup and freezing it in convenient serving sizes. Heat up the soup or stew and pour over the rice anytime you feel like it. Add fresh kale to the soup and cook until the kale is soft or have a fried egg if you want some protein. It's tasty, nutritious and cheap.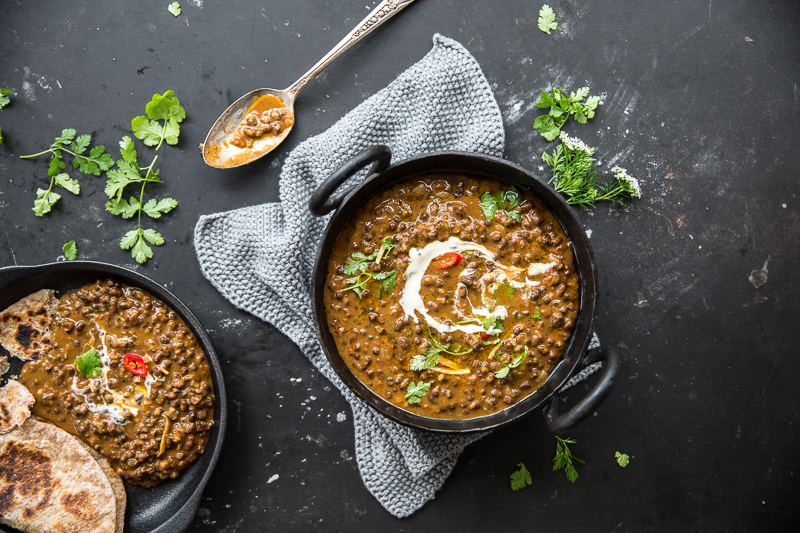 Using Slow Cooker Works Wonders
Many consumers don't like the fat and gristle of cheaper cut meats, which makes lean meat more costly. Nevertheless, you can quickly melt the fat right off into the roast by cooking your meals using a slow roaster or gas grill, making it much tastier and easier to consume. Usually, beef sold by the pound is priced at a better rate than meat that is packaged. Slow cooking and grilling will create juicy, tasty (and healthier) meals with just about any type of meat.
For many dishes, a slow cooker can typically be left unattended throughout the day. Before you go to work you should add ingredients from the menu into the slow cooker and come home to a dinner. If you want to have oatmeal as a sweet or savory dish, then you can put some steel-cut oats in the crock-pot in the morning and it will be prepared by the time you get home. Steel-cut oats sold in the grocery store's bulk section are usually 60 cents a pound, quite easy on your pocket.
A slow cooker meal is a great choice for a busy day, whether you're working at home or away from home. Slow cookers cook food for about 4-8 hours at low temperatures (usually about 93c). If you are cooking meat in it, the vitamins are more balanced than other cooking methods due to the lower temperature.
By being in a sealed unit, whether you use an automatic slow cooker or a casserole dish in your oven, any of the nutrients that are normally removed by heat in the food is easily reabsorbed into the meal. Cooking in a slow cooker often increases the flavor and decreases the need for extra spices or sauces. Instead the richness comes from spices and herbs that leach their goodness and aroma into the food.
In reality, slow cookers use less energy than the oven or stove top. Saving at the grocery store is fine and good, but it's a really impressive feat to save bucks off the electricity bill. For people who don't own a dishwasher or lack the energy to do the dishes after a long, tiring day, the slow cooker is ideal equipment. Because most Crock-Pot recipes are one-pot meals, at the end of a meal there are considerably fewer dishes to wash. You will use less water and less soap, and less energy with just one large pot to clean.
By now, we're sure you've figured out that cooking in bulk not only saves money but is also fun when done with your roommates or family members. This also gives your kids a fun activity to indulge in during weekends while assisting you in meal prepping and making your work easier.
So if you want to keep your waistline and your expenditures in check follow our 7 ways and watch those extra bucks increase the monthly savings in your bank account.