Be it photo books, stationery, or posters, Shutterfly offers a wide range of gift options at really attractive prices. If you are looking to surprise your husband for your anniversary, or your child on his birthday by buying something precious, look no further. Shutterfly is no less of a one-stop-shop. However, many mommies often ponder if they could bag some of the best stuff on Shutterfly by making the best of never-before deals.
Here are some really exciting gift options and offers you can make the most of on the best Shutterfly gifts.
Gifts
The gifts section of the Shutterfly website has a wide number of product choices to offer, ranging from utensils, drinkware, and office accessories. The Gifts tab also has options tailored exclusively for moms, dads, grandparents, pet lovers, boys, and girls.
You could save up to 50% on most of these products and they could end your woes of buying good gifts for really cheap prices. Here are a couple of suggestions you could consider.
a) Customized Pictogram Mugs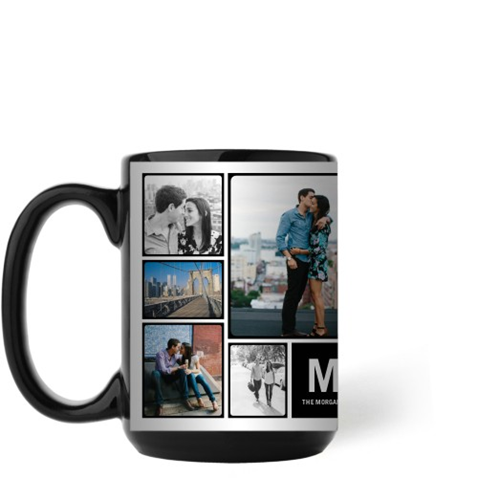 These pictogram mugs are quite unconventional and are a refreshing change as compared to the traditional coffee mugs – an age-old gifting option.
Your kid would definitely be delighted to see a collage of a few priceless, pleasant memories sprawling across the surface of a mug, and probably value it more than a family photo album. High on aesthetics, such pictogram mugs could be great additions to the study or even the living room.
This could be a great gift option to celebrate your wedding anniversary too since you can include some of the best moments from the past embedded on the mug's surface. Such a pictogram mug could take your husband by surprise.
The coolest deal is that Shutterfly is offering a 50% discount on these mugs too, which is valid till the 26th of April,2020.
Since there are a couple of days remaining for this offer to end, you could probably buy a few of these now to save significant money. They could prove to be really useful for the upcoming special occasions of dear ones, both friends and family. This suggestion could turn out to be a money-saver since you can get quite a few for a small amount.
b) Fleece blankets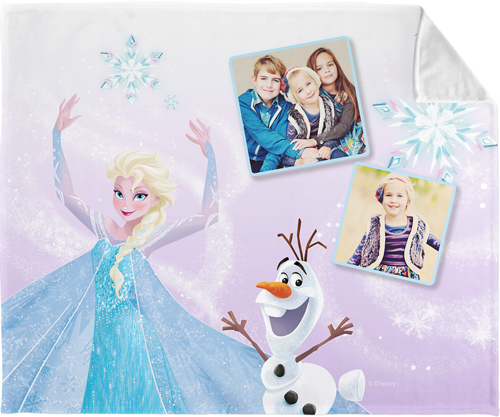 Another surprise you could throw for the kids is buying them fleece blankets themed around some of their favorite animated characters and movies.
For instance, a blanket imprinted with stills from the popular Disney blockbuster Frozen could just be a great cover for your young ones to snuggle in during the winters. These could make great carpets during a picnic over the weekend.  
Shutterfly is currently offering animation-themed blankets such as the Disney Frozen one for a little above $40 for the next couple of days as compared to their exorbitant original prices.
Gifts Under $25
If you are looking to spend not more than $25 on gifts, there are several great options available on Shutterfly that could be utilized. In fact, visiting the Gifts tab, you would see a Gifts Under $25 section that reveals a list of products available for quite cheap. Here are a couple of products under this category you could probably consider.
c) Photo gallery mouse pad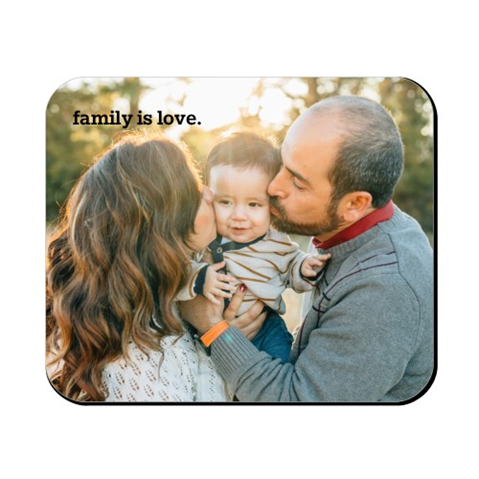 For less than $10, you can have some of the best moments of your life inscribed on a photo gallery mouse pad. These accessories are not just a treat to the eye, but are also stain-resistant, easy to clean, and have a high density of foam.
d) Love Laughter Collage Reusable Shopping Bag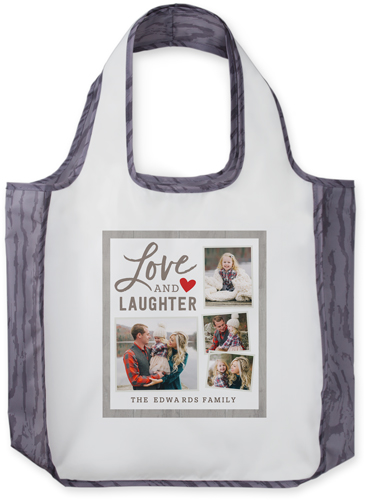 Bags are undoubtedly a mommy's best companion. For less than $10, you could get this fancy shopping bag that doubles as a stylish accessory as well as an essential during those visits to the grocery or a nearby convenience store. Visit Shutterfly to get one of these before the store runs out of stock.
Offers
Apart from its choices of gifts, Shutterfly is also highly preferred by several mommies worldwide for the exciting shopping deals the brand offers quite often.
For those of you managing the home on a tight budget and can afford to spend only a small amount on gifts, these are a few offers worth considering.
a) Save 50% on Almost Everything
As soon as you land on the home page of Shutterfly, the most easily notable offer is Save 50% on Almost Everything, which is valid till April 26, 2020.  This deal is the best bet for all you mommies looking to make the most of your Shutterfly purchases. Check out the products available and their slashed prices and you'll realize what a gem of an opportunity this is.
b) Save up to 50% on hardcover photo books + 30% off upgrades & extra pages
Till April 26, 2020, apart from the general 50% discount on most products, you could also get a 50% rebate on base photo books and  30% off on additional pages (except for 6×6). You could also ensure upgrades through Shutterfly's mobile-friendly site or even its app.
c) One free card
By utilizing the promo code CARD4U, you can choose one free tri-fold, 6×8 flat, 5×7 flat, 5×5 flat, 4×8 flat, or 5×7 folded card on signature cardstock from Shutterfly. This offer is available till June 30, 2020, so make sure you get some of these cards before validity ends.
d) 10 free thank you cards + 20% off everything on Tiny Prints
Not just Shutterfly, you could also get 20% off on almost anything you buy on tinyprints.com. In addition, you could also get 10 free thank you cards from the site, just by using the promo code GRATITUDE. This interesting offer too ends on April 26, 2020.
Besides, here are some questions that most of you moms look for:
A common question plaguing many mommies is the shipment of Shutterfly's commodities. Hopefully, these answers would put to rest the concerns regarding spending an additional amount on getting those gifts delivered to your doorstep.
1. Does Shutterfly offer free shipping?
Yes, Shutterfly offers free shipping on almost every product purchased from the brand's virtual store.
 Shutterfly offers free economy shipping on all orders priced above $49. All you moms need to use the promo code SHIP49 to make use of this amazing offer.
However, this free shipping facility is available till April 29, 2020. So, hurry and make the best of this opportunity before it ends.
Free upgrade to expedited shipping
By using the promo code UPGRADE at the time of checkout and selecting expedited shipping, you'll be eligible for the free upgrade to expedited shipping for orders priced above $49.
This offer too is valid only till April 29, 2020. So, all you mommies out there looking to buy gifts from Shutterfly, grab this unique shipping opportunity today.
Apart from the contiguous states across the USA, Shutterfly also ships commodities to most parts of Canada as well. By using the promo code SHIPCAN70, you can get orders priced above $75 shipped to your address, if you are a Canadian resident.
Unlike other Shutterfly free shipping offers, this opportunity is valid till June 30, 2020. Although there's ample time remaining, use this opportunity before it expires.
Shutterfly offers free shipping on all cards priced above $1 available on the site. All you need to do is utilize the promo code CARDSDEAL to be eligible for free economy shipping and get these cards delivered for absolutely no cost.
2. Does Shutterfly offer free shipping on products of other brands?
Shutterfly also offers free shipping on a few products purchased from tinyprints.com. To be precise, you can avail this facility on all orders priced above $10. Visit Shutterfly to learn more about this opportunity, which expires on April 26, 2020.
We hope this compilation of the best Shutterfly gift choices and deals proved to be really useful for each of you. We suggest you explore this virtual store further to find many more exciting options for your loved ones at affordable prices.