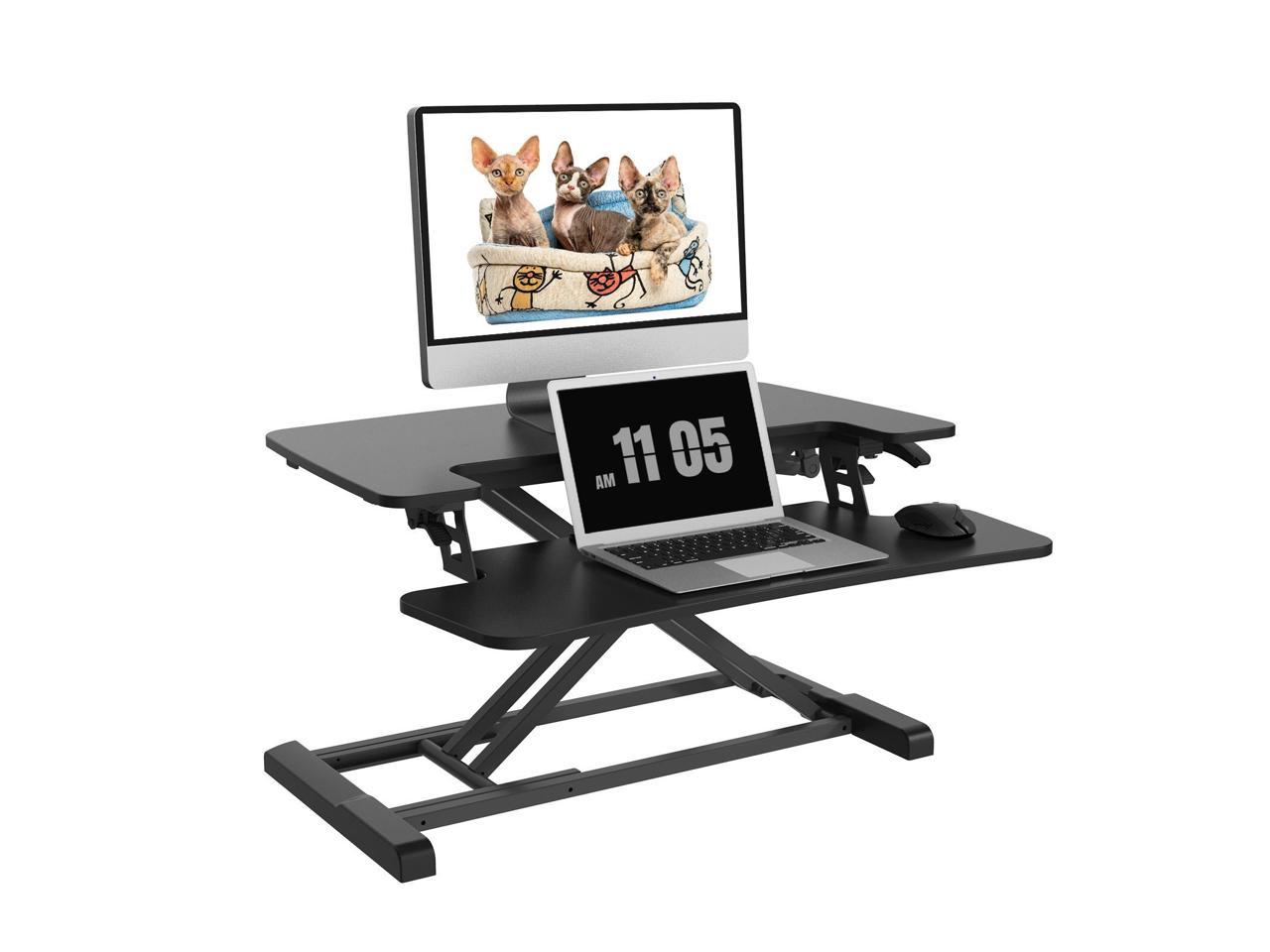 Save$60 (50%) Now At $59.99 – FLEXISPOT Home Office Height Adjustable Standing Desk Converter
MT7 Series 28″ Width Computer Desk Riser with Removable Deep Keyboard Tray Black

Straight Height Adjustable
High-powered gas spring offers smooth & stable straight up-down operation that perfectly suits you with a height range of 4.7"-19.7".
Great for Laptops
A 28.4" wide U-shaped desktop cutout over the keyboard tray enables easy compatibility with a 17" laptop, or a full-sized keyboard and mouse.
Safety Bracing System
Smart "x" structure and gas spring hovering system provide smooth and even support and increase safety by preventing rapid falls.
Protect Your Desk
Both the base frame and keyboard tray are outfitted with installed rubber for safety, and protect your base desk from scratches or scuffs.
Key Details:
Desktop Dimensions: 28.4"x 16.3"
Keyboard Tray Dimensions: 28.4"x 12.1"
Base Dimensions: 27.6" x 14.8"
Height Adjustment Range: 4.7" – 19.7"
Weight Capacity: 33 lbs(Desktop)
Weight Capacity: 4.4 lbs(Keyboard Tray)
Item Weight: 34 lbs
Transform your traditional desk into an active sit-stand workstation with FlexiSpot's desk riser. This unique standing desk converter sets itself apart from other desk risers with a one-of-a-kind, u-shaped design that expands the keyboard workspace so you have more room to get things done. It's great for writing, drawing, comfortable laptop use, or for adding a full-sized keyboard and mouse.