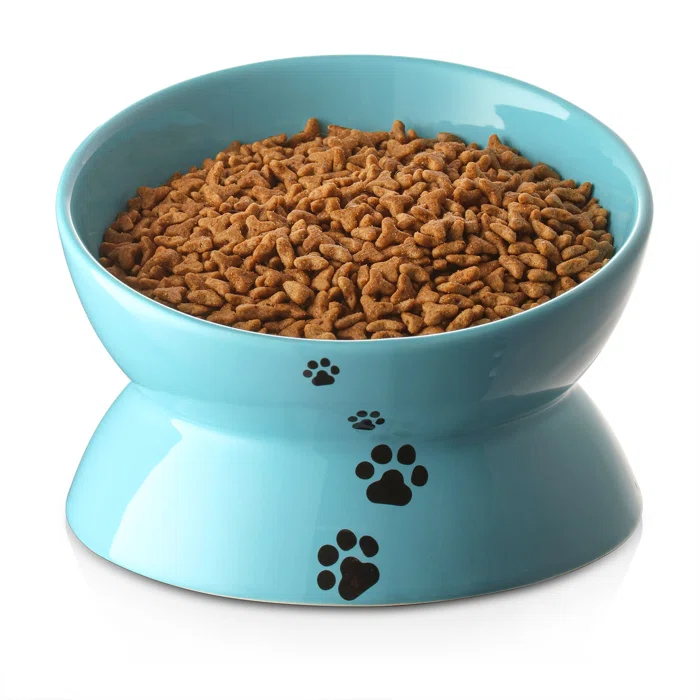 [wayfair] Cat Food Bowl Blue 78% Off Now $5.99

Y YHY Cat Food Bowl, Large Raised Cat Bowls Anti Vomiting, Tilted Elevated Cat Bowl, Ceramic Pet Food Bowl for Cats, Dishwasher Safe
Features
Less Vomiting: the raised cat bowl puts a cat's mouth in a suitable position in relation to its stomach, it helps cats swallow more easily and alleviates their occasional vomiting.
Tilt Angle Design: the tilted cat food bowl keeps food piled or falls to the center, it helps keep the food from being pushed off the bowl, easy for your cat to eat. Perfect for flat-face cats.
Large Size: the cat bowl has a large capacity, it provides food and water all day for your pet without having to refill constantly. Suitable for adult cats
Reduce Neck Burden: the elevated cat bowl has the right height, allowing the cat to eat in a more natural neck position. So your cat could sit and eat quite comfortably.
Sturdy Ceramic: Microwave and Dishwasher safe. Cat owners can appreciate the convenience of tossing the ceramic cat bowl into the dishwasher and flipping on the switch.