As moms, we often get caught up with running errands, taking care of our kids and so much more. What happens next is that our desire to look stylish takes a backseat. But you need not always show up in sweats when a timeless brand like Levi's is slashing its prices like never before. Yes, looking gorgeous has never been so cheap.
Calling all moms to level up their wardrobe game with the end of season sale at your favorite denim brand- Levi's! Here's a chance to shop for the top picks of the season not just for you but also for your little ones. With 50% off on denims, scarves, t-shirts and more, your can now step out in style and always stay in trend.
Use code BIGDEAL to avail this offer. The offer is available both online and in stores.
Check out Levi's offers and deals now!
Women- Jeans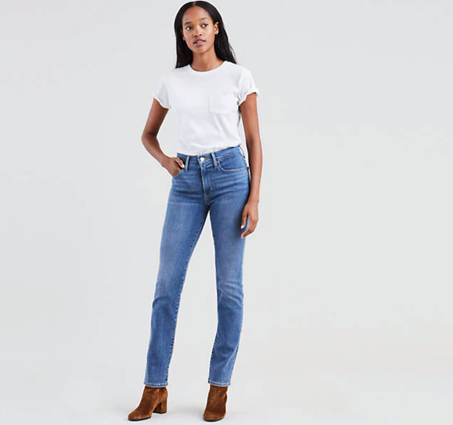 Buy 724 High Rise Straight Women's Jeans at $56.98 -$62.98 ($89.50)
Get extra 50% off with code BIGDEAL
You can opt for this versatile pair of jeans that has a powerful stretch which flatters your waist. Pair this piece with a classic white t-shirt or a casual floral crop top for a day out with your kids.
Bottoms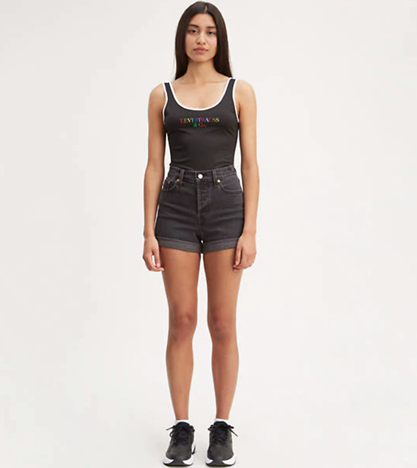 Buy Wedgie Fit Shorts at $44.98 -$46.98 ($69.50)
Get extra 50% off with code BIGDEAL
Grab the cheekiest shorts with a vintage-inspired fit and flaunt your curves while you holiday at the beach. Pair it with a Hawaiian shirt for that perfect ensemble.
Accessories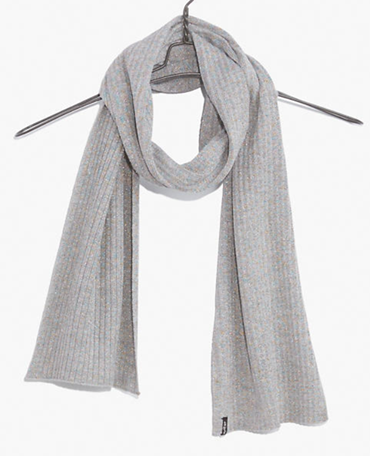 Buy Lurex Scarf at $29.98 ($39.50)
Get extra 50% off with code BIGDEAL
Going out for drinks on a chilly evening? Stay warm and stylish with this soft-knit scarf that is not just comfortable but also has a luxurious shine. This will add some fashion statement to even something simple.
Jackets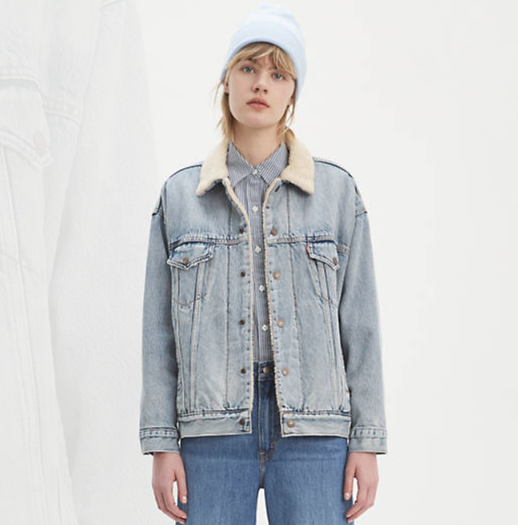 Buy Dad Sherpa Trucker Jacket at $89.98 ($128.00)
EXTRA 50% OFF WITH CODE BIGDEAL
There's nothing better than a versatile denim jacket that goes equally well with your black dress and blue jeans.
Kids' Sale
You know you could never shop just for yourself. Getting something for your kids is like a ritual. Levi's has something for your kids too. Don't miss out !!
Buy Big Boys 8-20 505™ Regular Fit Jeans at $28.98 ($40.00)
Get extra 50% off with code BIGDEAL
Grab these classic pair of jeans for your boy too. He is going to love these regular fit blue jeans for sure. Watch him pair it with his favorite casual white or blue check shirt.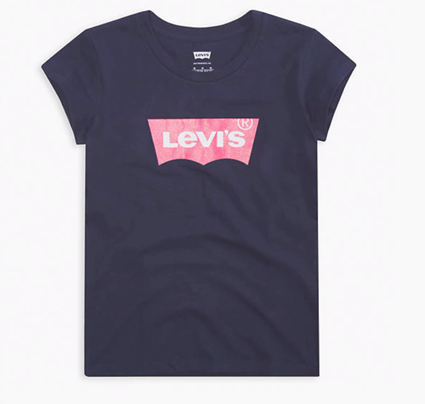 Buy Big Girls Levi's® Logo Tee Shirt at $13.98 ($18.00)
Get extra 50% off with code BIGDEAL
A classic "batwing" logo Levi's t-shirt never goes out of style! Your little girl is going to love it. Just ask her to pair it with a classic pair of blue jeans.
Plus, if there are days when you feel like twinning with your girl then what better than a black t-shirt and a blue jeans.