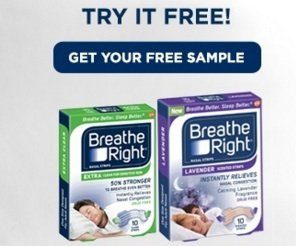 Free Breathe Right Extra Clear Product
Request A Free Sample
Reinstated with new link. Get a free sample of Breathe right extra clear, allow 1 to 2 weeks for the product to arrive by mail. For those who use Breathe Right, you can save $1 here.. From Breathe Right: If you want night time nasal congestion relief with the calming scent of lavender, choose Breathe Right Lavender as your free sample.