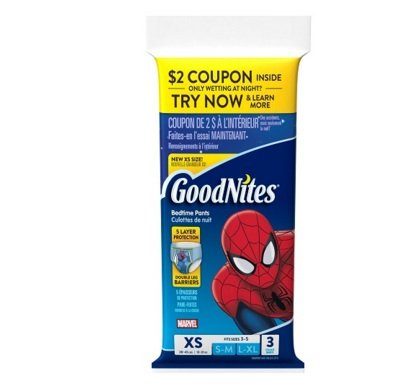 Free GoodNites Training Pants (Boys & Girls)
Request Free Samples
Still Available! For those who are interested. Follow instructions to try free samples of Goodnites training pants for boys or girls.. Product sample pack includes 3 NightTime Underwear Pants (Ariel for XS and Tinker Bell for SM), $2 coupon, and tips on night time wetting.