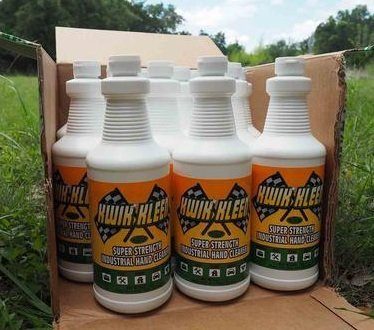 Free Kwik Kleen Industrial Powdered Hand Cleaner
Request A Free Sample
Wait for the pop up to appear and fill out the form.. Or you can go directly to the free sample request form here. Kwik Kleen Powdered Hand cleaner is 100% product, you get your money's worth when you add your own water to make a powerful paste that washes away dirt and grime from your hands. Works great at removing dirt, grease, grime, paint, ink, and other soils. Gives your hands that sleek feeling after every wash.