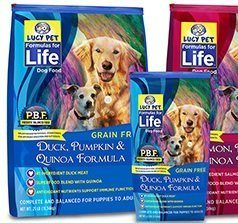 Free Stuff Found On February-25
HOT! Formulas For Life – Dog Or Cat Food Samples
Formulas for Life is happy to offer a free sample for you to try.
---
LivRelief – Pain Relief Cream Samples
Reinstated! Get a free product sample by mail.
---
Freeosk – Free Samples Of Lysol ClickGel
These samples are only available at select Walmart locations with freeosk kiosks. See site for details.
---
Free Avery Product Sample Pack
Fill out the request form to get a sample pack by mail.
---
HOT! Free U By Kotex Sample Packs
Restocked! Pick a sample pack and follow instructions. You can also get a  JustGoGirl pad sample pack here for those who missed it.
---
Free Nivea For Men Creme Samples
Product comes with coupons. Still available For those who missed it.
---
Free Subscription To Family Circle
Your profile will determine if you get it free.
---
Send A Free Kind Snack Bar To A Friend
I posted this freebie last year, looks like they reinstated it.
---
Free Subscription To Parents Magazine
Get 12 issues of Parents Magazine totally free.