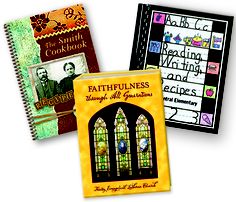 Free Stuff Found On January-14
HOT! Free Cookbook Kit
From Morris Cookbooks: The kit includes a Cookbook Publishing Guide and sample cookbooks with recipes. This freebie won't last long.
---
Free Samples Of Proteus Men's Fragrance By Michael Vaccaro
Must email them and request a sample, make sure you leave your address, email is at the bottom of the product description.
---
HOT! Free Manicure Bejeweled Set
Request a free handcrafted manicure set.
---
Free Samples Of Mighty Lean Capsules From Natures Plus
Scroll down and click the "free sample" tab. You can also get weight loss sugar capsules samples here.
---
Free Southern Marsh Stickers
Choose a sticker and submit, must confirm email.
---
Good Chance To Get A Free Bottle Of  Old Orchard Juice
Old Orchard is giving over 8000 free full size bottles of juice.
---
Free Quest Cereal Bar At GNC Stores
Get a free Quest Waffle Cereal Bar today Jan-14 at GNC stores.
---
Itunes – Free Busy Shapes App For Kids
Award winning digital playground for children.
---
HOT! Free Samples Of Kiss Lip Laquer
fill out the form to get this free product sample.
---
Free 2017 Range Riders Appointment Calendar
Must enter a company name, great freebie.
---
Free Foldable Knife
Great freebie from cardsharp, the knife is the size of a credit card.