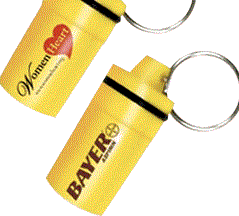 Free Stuff Found On March-2
HOT! Free Bayer Aspirin Keychain
Click on "I Pledge" and fill out the form.
---
Derma-E Cleansing Oil Samples
Try their new nourishing cleansing oil for free. Great product giveaway!
---
7 Eleven – Free Big Gulp Or Medium Slurpee
Enter your phone number to get the coupon.
---
Free Tena Product Trial Kit
1 Tena Stretch Super Brief – Large / XL
1 Tena Stretch Ultra Brief – Large / XL
1 Tena Skin-Caring Wash Cream Tube
1 5-ct Tena Wipes
---
Free Wildflower Seeds From Cheerios
Enter your name and address to get your free seeds by mail.
---
L&M – Free Zippo Lighter
Log-in and click on the "Go Now" button.
---
Free Subscription To Golf Digest
Get 12 issues delivered to your home for free.