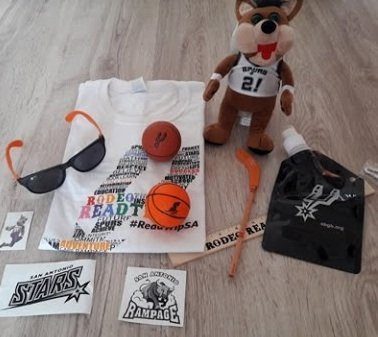 Free Sports Team Fan Packs
Some teams give free stuff to their sports fans when you join their fan club such as team photos (maybe autographed), stickers, toys, calendars, pens, cups, jersey shirts.. and sometimes even free tickets. I will post more as I get them.
Chicago Bulls Rookie Kids Kit – Basketball
Free Rookie Kit will be mailed to you upon registration. For kids under 14 years.
Miami Dolphins Fan Pack – Football
Use this form to request a fan pack.
Edmonton Oilers – Hockey
Fan Pack/Pocket Schedule Request Form.
Chicago Bears Fan Club – Football
Kids ages 5 to 12 get a free club kit with autographed cards.
Arkansas Razorbacks – Football
When you are filling out the form click on "fan pack request".
New York Jets – Football
To get a fan pack from the Jets you will have to fill out the form and request a fan pack in the message box. Make sure you leave your address.
Minnesota Timberwolves – Basketball
Request a fan pack in their message box and they will get back to you with information on how to get one.