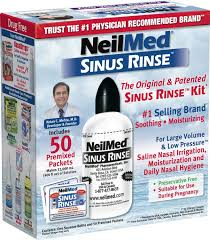 NeilMed – Free Sinus Bottle Kit + NasaFlo Neti Pot
Request A Free Sample Kit
This freebie comes from their facebook page, here's how you get your free neilmed product kit by mail. Click the long grey button where it says "Request you free sinus bottle with 1 packet" and follow instructions to fill out a short questionnaire. You can also request a free NasaFlo Net Pot here.