When you're traveling, waiting for an appointment, or simply can't sleep at night, nothing beats having a good magazine to read. However, why pay for magazine subscriptions when you can access publications (and books!) for free? We've compiled a list of free magazine subscriptions (no surveys) that can be mailed to your home. Click on the name of the magazine you wish to subscribe to and fill out the form to start receiving it in the mail for free in just a few weeks. You can sign up for as many as you want. So whether you want free magazines for waiting rooms, doctors' offices, or to be mailed to your home, you'll find them on this list of free magazine subscriptions. You can even get them on your iPad or Kindle through Amazon Prime.
So, if you want top free magazines via email in 2021, then read on.
Celebrity and Entertainment Magazines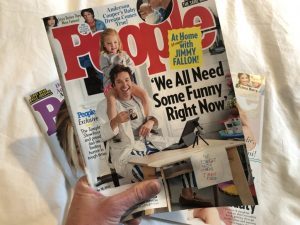 US Weekly – US Weekly is a pop culture and entertainment magazine that gives readers an inside peek at Hollywood's biggest stories and a unique view into the lives of celebrities. Each issue includes images of your favorite celebrities. It is also about what they're like when the cameras aren't on.
People – People magazine had an aim when it debuted in 1974 — to tell stories about people rather than topics. People magazine still focuses on the same purpose today, connecting over 46 million readers with the celebrities they care about, making it one of the most popular magazines in the industry. Their material is available on a variety of platforms, including social media, their website, people.com, and, of course, their well-known print magazine. Through researched essays, fascinating stories, and breathtaking photographs of your favorite celebs and public people, their print magazine will keep you informed on the greatest in style, human nature, and celebrity news. With a People membership, you'll receive weekly publications that blend celebrity news with human-interest articles, making for an enjoyable and thought-provoking read.
Travel Magazines
Finger Lakes Wine Country– Are you a wine connoisseur who wants to arrange a trip around it? This publication will provide you with information about where to stay, what to do, and what wines to try while you're there. Previous editions are available for download, and you may request a printed copy to be mailed to your address.
Road Runner– This one-of-a-kind travel publication focuses on motorcycle touring and travel. It can be difficult to find places that cater to bikers, but it doesn't have to be when you have a magazine full of information at your fingertips! You can learn about where to travel and which routes are the most scenic.
Beauty and Fashion Magazines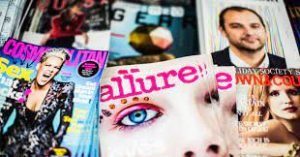 Allure– Allure is the beauty expert, a behind-the-scenes look at a woman's overall image. Allure aims to objectively and candidly analyze and appreciate beauty and fashion, as well as to examine appearance in a larger cultural context. Allure produces information with credentials, which leads to unwavering customer trust, thanks to its journalistic approach and high aesthetic standards.
Esquire– Esquire is a humorous, knowledgeable, and well-connected magazine that covers all of the interests of American men: politics, style, advice, women, health, eating and drinking, and the most fascinating personalities of our day. All of this, and it's the most prestigious monthly publication in history.
Harper's Bazaar– Harper's Bazaar is a monthly fashion magazine for women published in the United States. On November 2, 1867, it debuted as the weekly Harper's Bazar in New York City. Hearst publishes Harper's Bazaar, which considers itself the style resource for women who want to be the first to buy the best, from casual to couture.
Sports, Fitness, and Health Magazines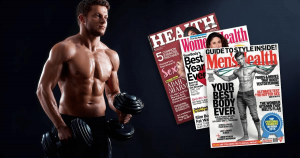 Health– Meredith Corporation owns Health (previously In Health), an American magazine focused on women's health. The magazine's contents vary from poor diet to coping with life's challenges, such as strained relationships and increasing stress. Additionally, this website provides the most up-to-date fashion and beauty suggestions, as well as a variety of nutritious food recipes and related articles to inspire people to live a happy and healthy lifestyle. Health has issued its annual beauty awards since 1999, showcasing the best products in health categories such as skincare.
Hearing Health– Hearing Health is the most widely read magazine on hearing loss and tinnitus, with over 1.3 million readers in print and online.
No Nonsense– This fitness publication emphasizes healthy eating, nutrition, and expert fitness advice.
Sports Illustrated– This all-sports publication is the most popular of its kind, and you can obtain it for free by clicking the link below.
Home Magazines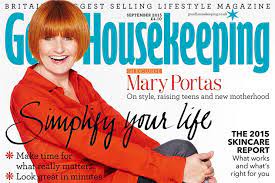 Good Housekeeping– Good Housekeeping is a women's magazine published in the United States that includes articles about women's interests, product testing by The Good Housekeeping Institute, food, diet, and health, as well as literary articles.
Elle Decor– Elle Decor is the home of style. It is the ultimate decorating and design guide, as well as the go-to resource for anyone looking to live a more beautiful life. You'll find ideas and inspiration, the latest information and goods, and tools to help you decorate, renovate, and entertain tastefully, whether your taste is traditional or contemporary—or an eclectic mix of both.
House Beautiful– House Beautiful is an interior design magazine that focuses on home decor and the arts of the home.
Family Magazines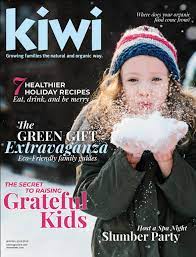 Empowering Birth Magazine– Empowering Birth Magazine is an exciting international publication for the aware, thinking modern woman who wants to have a pleasant experience from conception to delivery, giving her the finest possible start in parenting.
Kiwi–  Kiwi is a family-oriented publication that promotes holistic living. Each issue's digital edition is available for free online.
Seventeen– Get your teenager a copy of the bestselling Seventeen magazine to read about friendships, school, relationships, fashion, and other topics.
Business Magazines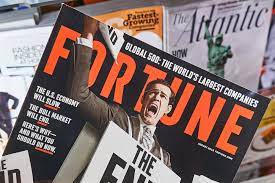 Fortune– Fortune is a New York City-based American multinational business magazine. Fortune Media Group Holdings, which is owned by Thai millionaire Chatchaval Jiaravanon, publishes it. Henry Luce launched the newspaper in 1929. In the national business magazine genre, it competes with Forbes and Bloomberg Businessweek, and it distinguishes itself with extended, in-depth feature articles. The magazine routinely provides ranked lists, such as the Fortune 500, which has been published yearly since 1955 and ranks firms by revenue. The magazine's annual Fortune Investor's Guide is also well-known.
Inc. – Inc. is a New York City-based American business media company that was created in 1979. Six print issues are published each year, as well as daily online articles and videos.
From the list above, we're sure you'll discover a magazine or two you'd like to read — and you won't have to spend a dime!
More to read:
Best Work From Home Sources You Need To Check Out Right Away