Kohl's is giving Kohl's Cash as an incentive to make your shopping experience 100 times more fun. They're now rewarding you with extra cash as a thank you for your purchases. Who doesn't appreciate a little extra cash? But how does Kohl's Cash work?  so here's all you need to know.
Kohl's Cash is a rewards program that complements the store's other coupons. Kohl's provides a variety of payment alternatives, including Kohl's Card and Kohl's Cash, to make it simple for members to pay for their purchases and earn points and rebates. Kohl's Cash is a coupon, not US money guaranteed by the government. It isn't "legal tender," as Kohl's puts it. As of 2021, Kohl's Cash consists of coupons that consumers earn when they spend money at the shop. Customers will receive $10 for every $50 spent at Kohls. Within 10 days of issue, Kohl's Cash can be combined with other discounts and spent in-store, online, or through the Kohl's app.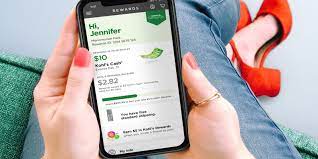 Here's what you need to remember about Kohl's cash:
Kohl's Cash is a type of coupon that you earn when you spend money at Kohl's.
It isn't available at all times. Kohl's offers Kohl's Cash promotions regularly.
It's not cash, but it works at Kohls like cash.
It has to be used on all future Kohl's purchases.
It has a set of dates when it can be used.
It can't be redeemed for real money.
It cannot be used to pay down the debt on your Kohl's credit card.
It can't be used to buy gift cards using it.
How Can I Get Kohl's Cash?
Kohl's Cash may be redeemed on all qualified in-store and online purchases. Gift cards, on the other hand, do not qualify for Kohl's Cash. Customers can receive free $10 Kohl's Cash if their qualified purchases total more than $50 during special times. You may earn free Kohl's cash for every subsequent purchase over $50 that you make, which you can then use to make cash off future purchases.
Here's how you can get extra Kohl's cash for free:
Keep a lookout for Kohl's Cash promotions: Kohl's Cash cannot be earned on every transaction. It would be beneficial if you kept yourself informed about forthcoming earning periods. According to their website, the promotional time will begin soon.
Make sure to buy qualifying goods: If you make sure to buy eligible items that total $50 or more, you can earn up to $50 in free Kohl's Cash. Kohl's Cash cannot be earned on discounts, clearance, or gift cards. So, if you want to earn Kohl's Cash, stay away from these products.
Make sure you get your Kohl's Cash: If you're shopping in-store during a Kohl's Cash offer, ask the cashier to give you your Kohl's Cash certificate. If you purchase online, though, you'll have your free Kohl's cash coupons delivered to your email. If you haven't gotten it yet, contact customer care once you've completed your transaction.
How Does Kohl's Cash Work?
To begin, you must first earn Kohl's Cash coupons by purchasing products in-store or online during the store's regular earning periods.
If you have a Kohl's shopper account, you will get the coupons in-store, through email, or have the cash instantly deposited into your Kohl's Wallet.
At the store or online checkout, enter the 15-digit Kohl's number and the 4-digit PIN on your coupon to redeem your Kohl's Cash.
The Kohl's Cash will be immediately subtracted from your order total after you've done so.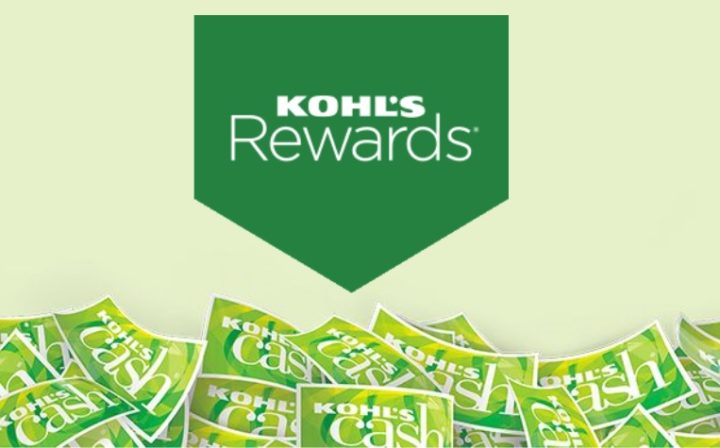 What Can You Buy With Kohl's Cash?
Kohl's Cash works in the same way as cash and may be used on almost anything in the shop. There are no brand restrictions, which makes this a one-of-a-kind program. Even better, if you have a $10 Kohl's Cash coupon in your wallet and discover an item for just under $10, you may buy it with no out-of-pocket "legal cash" depending on your local tax rate. To put it another way, there is no limit to how much Kohl's Cash you can spend.
While Kohl's restricts promotional discounts and deals on some categories and brands, including Columbia, Dyson, KitchenAid, UGG, Levi's, and several sports goods companies, they do not restrict the use of Kohl's Cash on these items.
Is There a Minimum Amount Of Money To Be Spent To Get Kohl's Cash?
To qualify for Kohl's Cash, you must spend a minimum of $50 on your purchase at Kohl's. This may be done in-store, online at Kohls.com, or via the Kohl's mobile app.
You will earn $10 in Kohl's Cash for every $50 you spend at the store.
What Happens If You Return Something to Kohls?
Fortunately, if you paid using Kohl's Cash for an item you're returning, you'll be able to get your money back. Once your return is completed, you will be refunded the entire amount of your Kohl's Cash coupon. This also applies to any price adjustment requests that result in a reimbursement of the difference in price. After you've processed your return, you'll have 30 days to spend the Kohl's Cash since the coupons will expire after that time.
Kohl's Cash isn't available all year, and the coupons have a short expiration period. Kohl's coupons are valid for 10 days after they are issued.
Now that you know how Kohl's cash works, get ready to go on a shopping spree!
More to read:
Coinstar Charges: All You Need to Know