What could be a better way to bond with your kids and the rest of the family than relishing mouth-watering delicacies across a table? HuHot Mongolian Grill, known for great food and pleasing ambiences across its outlets has turned out to be a perfect hangout spot for many mommies looking to break monotony. How to save money at HuHot Mongolian Grill is what you need to know.
Most importantly, doing away with home-cooked meals for a day could be rejuvenating for both moms and kids. However, many mothers are also worried that frequent visits to the restaurant may prove to be too costly for their wallets. Quite a few have also been looking out for exciting deals that help save significantly during their visit to HuHot along with the family.
If you are one such mom reading this piece now, then you've reached the right place at the right time. This compilation could just make your job easier.
These are a few cool ways that suggest how to save money at HuHot Mongolian Grill, which all mommies should probably try. For all you know, you might end up saving more bucks than expected.
HuHot Rewards For Members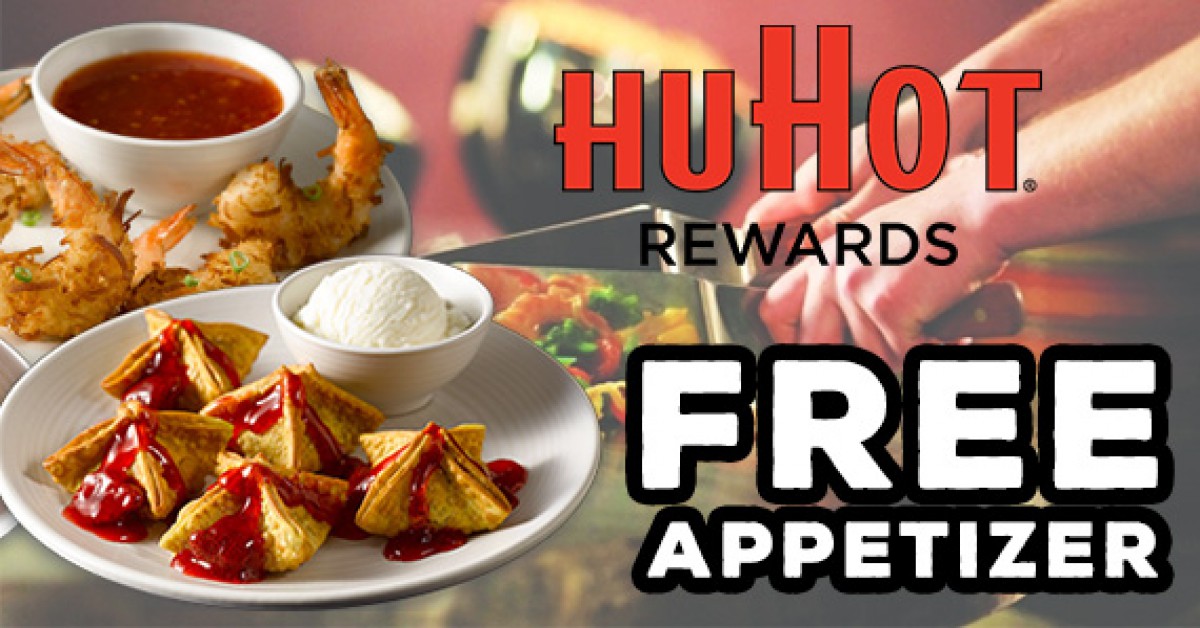 As a mom, finding ways to save money is more of a responsibility now, right? Especially if you want to pamper yourself and the family occasionally at popular joints such as HuHot Mongolian Grill.  
So, if you have been trying hard to fish out coupons to help you save a great deal at HuHot and have experienced hard luck so far, you better check out this cool option. All you need to do is visit the restaurant chain's website and click on the HuHot Rewards tab to unlock a few surprises.
Don't forget to exploit this gem of a facility the next time you visit or even order food online from the joint.
If you haven't visited this restaurant with your kids or got dishes home delivered yet, probably you are largely unaware of this reward scheme and its many benefits. Let's decrypt the perks of the HuHot rewards for you. Once you learn the intricate details of this unique system, we are sure you'll be delighted and would want to exploit it almost instantly.
First of all, you need to sign up to become a member – a one-off exercise which leads to several interesting shopping benefits. It's simple, you could log in to HuHot's portal even through your phone while relaxing on your couch after a long, stressful day.
 During your next visit to the joint or even while ordering online, you'll earn a point for each dollar spent at the joint, once you become a member. By accumulating roughly 100 to 249 points, you become eligible for an appetizer or dessert. After accumulating more than 250, as a member, you become eligible for a free grill meal.
Becoming a member of HuHot Mongolian Grill could be a great option if you are a mommy who often treats the family with sumptuous meals at this joint. The dividends, such as rewards, gift cards, and a range of other exciting deals, are what you reap on merely becoming a member. In addition, the joint also throws several surprises at its members, during occasions such as birthdays and anniversaries.
So how does HuHot Mongolian Grill know that you are a member of the joint, and how exactly is one authenticated? Either your app check-in code, phone number, or membership card can be used to avail the benefits of the unique point-reward system. From a mom's perspective, being a member could be an investment that would help you in the long run. Be it to pamper yourself, the kids, or rest of the family.
Gift Cards & Merchandise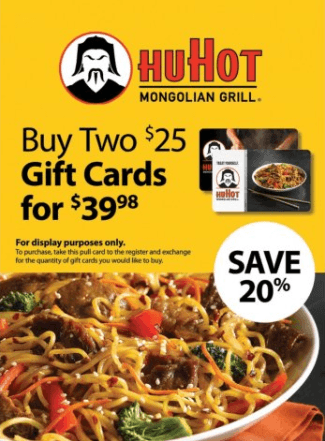 If you thought the reward scheme is the best and the only money-saver HuHot Mongolian Grill has to offer, then you are in for a pleasant surprise.
The reputed joint often leaves its patrons, and foodies in general, stumped by introducing several exciting gift cards, which also make excellent presents. What could be more delightful than a lip-smacking meal at one of your favorite restaurants on a birthday or anniversary, right?
 These gift cards make great additions to your wallets, especially if you want to stop by the restaurant for a meal after a long drive. Most importantly, if you want to take your husband by surprise or looking to pamper your kids after long, these could be your best bet.
Visit the HuHot Mongolian Grill website to get your hands on the latest gift cards the reputed food brand has in store. A small investment on gift cards would definitely help a lot, especially if you are a foodie who loves frequenting HuHot Mongolian Grill.
In addition, the restaurant also pampers its guests by offering an interesting array of merchandise, which makes a visit totally value-for-money.
This is another cool money-saver to be noted, if you are a mom who can't afford spending a lot at restaurants.
Coupons and Other Exciting Deals
Here's the traditional, go-to option, most foodie mommies bank on. No money-saver can be a sigh of relief as the good ol' coupons, right? Well, HuHot hasn't disappointed its customers in this regard, and the renowned restaurant often introduces exciting coupon deals to help its patrons save considerably.
Aren't you that very tech-savvy sort of mommy, who can fish out such coupons in a jiffy? Well, it isn't as difficult a task as you think right?  
Visit the HuHot Mongolian Grill website frequently to check these out, or even a simple search engine-research should easily lead you to some of these latest, supercool deals.
 What are you waiting for? Get your hands on some of these cool coupons before your next weekend visit to the joint along with family and friends.  
We are sure this article has painted a clear picture of what needs to be done to save significantly at HuHot. However, there's an important factor concerning the restaurant that usually plagues the minds of several mommies – the cost. Discounts and rebates aside, the original prices of meals are something mommies would like to know so that the monthly budget can be planned.
 Here's our attempt to answer this question for many foodie mothers.
How much is a meal at HuHot Mongolian Grill?
Well, weekday and holiday grill meals, the most preferred eating options at the joint, roughly vary between $8 to $12.
You can also customize your meals by choosing your favorite delicacies, which is another smart way to save considerably on your bills. It should be noted that the prices of meals and the various delicacies that HuHot offers might vary across time.
It's best you check the latest prices at your nearest outlets first if some sort of budget planning needs to be done. You could then accordingly think of ways to utilize those exclusive coupons or rewards.
We hope these tips to save money at HuHot Mongolian Grill immensely helped each of you. Visiting this famous joint with friends and family or even ordering from the restaurant occasionally isn't going to be a costly experience as long as you try these cool tips.
Read also:
7 Simple Ways to Save Money at eBay.