At Mommy Saves Big, we are big fans of smart, health-conscious moms. While working out is important to ensure a healthy body and mind, your diet plays a more crucial role in keeping you fit and fine.
Now that you're reading this, we're sure you're a mom who practices healthy eating for herself and her family. But does healthy eating always have to be heavy on your pocket? Absolutely not! Souplantation (also called Sweet Tomatoes) stands out in the wide array of popular restaurants because of its farm fresh produce and salad bar and buffet. Along with this, it offers meals that are cost-effective for you, your kids and even the granpa's and granma's in your family. So if you're thinking how to save money at Souplantation, we've got it all figured out for you. In an age of fast foods that disrupt your health, get ready to have your healthy fill at Souplantation while also retaining extra bucks in your wallet. Along with this, we've also mentioned additional tidbits about the restaurant that will be of great help to all the smart moms reading this.
Ways to Save Money at Souplantation:
1. Gift Cards to Your Rescue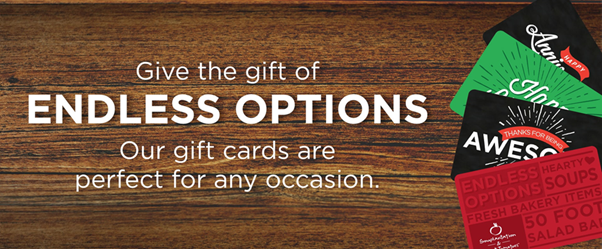 Gift cards are an amazing alternative to gift vouchers. Purchasing a Souplantation gift card is a wise decision that you won't regret. Investing in gift cards at fast food joints can surely win your child's heart. But if you're looking for healthy places to eat for your family's health, then Souplantation is a place that you just cannot miss. By using gift cards, you can be among the lucky few to avail special discounts on buffets, salads and much more!
You can purchase a gift card at any Souplantation restaurants or even online. With the click of a button, you can have your gift card printed and ready to use. If you need to know the balance of your gift card, you can call 1-800-242-5353 or click HERE to check the balance and transaction history.
2. Join the Club Veg Program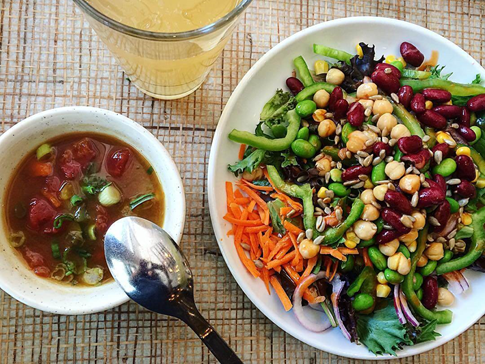 If you want your family to make the most of the deals that are offered only for a limited time, then we urge you to join the Club Veg Program. By being a Club Veg member, you will get notified of deals and discounts available in your specific location. As a bonus, you'll also get a welcome coupon which you can use on your next visit to Souplantation. All you need to do is keep a close watch on the emails you receive.
Sign up here to know which exciting offers are coming to the Souplantation near you!
FAQs
How much is lunch at Souplantation?
Now that you've decided to explore the all-you-can-eat healthy options at Souplantation, you must be curious about their rates. On weekdays, lunch (11 am-4 pm) at Souplantation costs $10.49. On weekends, lunch (11 am-4 pm) costs about $9.99. Additionally, kids meals can cost somewhere in the price range of $3.49 to $6.49.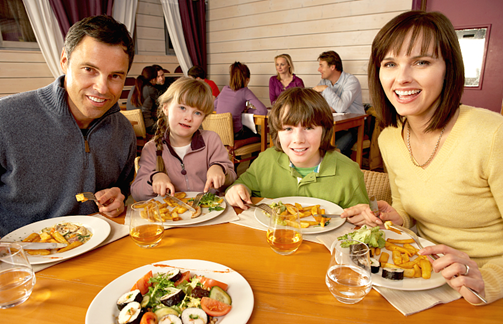 How much is dinner at Souplantation?        
If the only time that your entire family can get together is during dinner, then Souplantation offers healthy soups, salads and more for dinner too!
Dinnertime lasts from 4pm till the time the restaurants close. A meal during this time will cost you $12.99.
Does Souplantation offer catering?
Whether it's birthday parties, baby showers or family gatherings, Souplantation guarantees to supply top quality soups, salads, pasta, cakes, pizzas, muffins and more to please your guests.
You get four-party platters to choose from or you can just order a la carte.  All you need to do is place your order online on their website where you can even download their menu.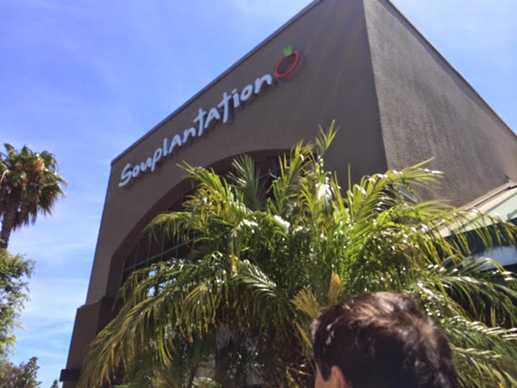 Souplantation is a great place to stop by if you want something healthy yet tasty, plus it offers takeaways for all its busy bee customers. All your favorite soups, salads, pizza focaccia, and other items can be packed in easy to carry trays if you have no time to stop and eat.
In this way, all your office lunches and evening snack cravings are sorted and that too, in a healthy way!  
Now that you've gathered all the necessary information you need to dine at Souplantation, we're sure you've already started locating one near you. So go ahead, have a wholesome meal at their all you can eat buffets and introduce your kids to the power of greens.
Oh and don't forget to enjoy every bite you take!