We know pizzas are the go-to snack for your kids. Most of you moms must have had days when you kids just crave for pizzas right? But often when they do so, you refuse because it not a very healthy option and mostly it's expensive too. However, once in a while, pampering your child with their favorite pizza is not a bad idea.
Since we know how this feels too, we suggest you to try Cici's Pizza – a family-friendly place that offers a variety of pizza, pasta, salad and dessert without affecting your pocket. An added advantage is its menu that comes with nutritional information.
And if this is the place you often stop by, we have some really amazing tips on how to save money at Cici's Pizza next time you or your kids have these cravings. Plus, we have provided some additional info about Cici's Pizza to help you retain some extra dollars.
Save via Gift Cards
We know how health conscious you are when it comes to your child. Yet there are times when you want to pamper your kid with his/her favorite pizza. But you also think it shouldn't end up being heavy on your pocket. We suggest you to invest in Cici's Pizza Gift Cards– a smart decision to save more.
Cici's Pizza Gift Cards are available in denomination of $10 and $25. By using these gift cards, you can get special discounts on pizzas, sides, salads, desserts and even in value packs. Perfect for every occasion, these gift cards are available at your nearest Cici's Pizza restaurants.
Download Cici's App and Earn Free Pizza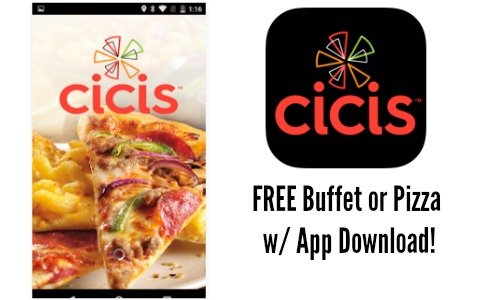 At times, you crave for your favorite pizza really bad and you just feel like ordering one right away. But the thought of spending too much stops you. Isn't it? Not anymore! Cici's Pizza is available on android and IOS platforms and if you download their app, you will surely get some rewards and discounts. Even a free pizza and buffet! Sounds amazing, isn't?
If you visit the app five times with a pretax worth $7, you can earn a free buffet or a free carryout topping pizza. Plus, signing up to MyCici's emails, you will receive amazing offers. And all you need to do is keep a check on your emails. Moms go for it, because ordering from Cici's Pizza app won't be heavy on your wallet.
Opt for Buffets and Value Packs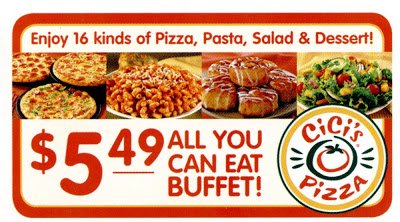 Want to host your kid's birthday party but have to keep it within the budget. If this makes you worried, then moms, your plan for the party can be a great success at Cici's Pizza. Host your party at Cici's Pizza with Unlimited Pizza Buffet- a perfect spot for unlimited pizzas and pastas! Also, Cici's Pizza buffets aren't very expensive. It's just the thing you are looking for!
With unlimited pizzas, pastas, salad, dessert and drinks, we're sure your party will turn out to be more fun and exciting. Plus, not only does it offer unlimited pizzas, but also have an awesome game room to add more fun to the party. Mommies Cici's Pizza is the go-to-spot for such parties and we are sure your kid is going to be all happy.    
Save using Cici's Coupons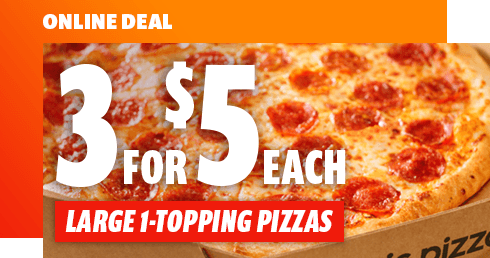 Want to get a pizza but hesitating because of the money you have to spend? Then why not use coupons. Coupons are a great way of saving some extra bucks. Whether you drop by at their restaurant or order online, use their offer coupons to grab the best deals.
FAQs
How much does pizzas cost at Cici's Pizza?
With all info about ways to save at Cici's Pizza, you must also have an idea about the regular cost of pizzas and desserts available there.
Plenty of options are available at Cici's Pizza with prices ranging from $1 up to $12 approximately . The prices pizzas start from $5.49 and goes up to $7.49, whether it is a regular medium with one topping or a special medium pizza.
How much does sides/ salads and desserts cost at Cici's Pizza?
To complete your heavenly meal, Cici's Pizza has got some delicious desserts such as apple dessert pizza, cinnamon rolls, brownies and many more. These deserts are available in medium and large sizes at $2.99 and $4.99 respectively.  Also, lip-smacking sides/salads like pasta, fresh salad, chicken soup, crispy and cheesy garlic bread can compliment your pizza the best. Cici's Pizza offers a variety of sides and salads with prices ranging from $2.99 to $4.99.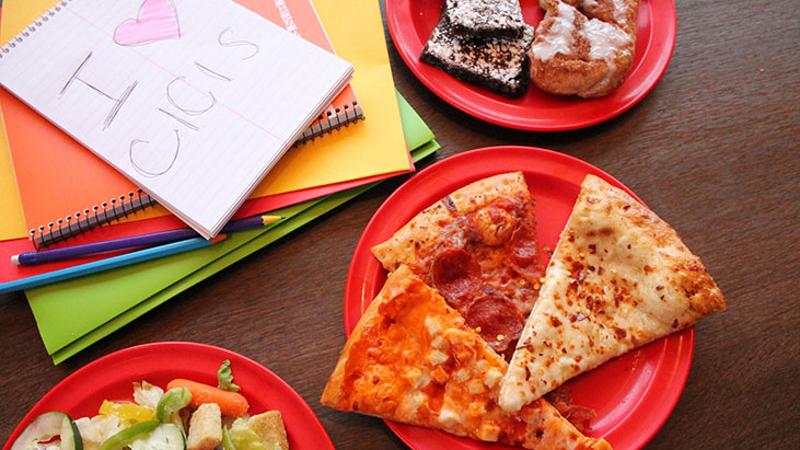 How much does value packs cost at Cici's Pizza?
Planning for a family get-together, check out Cici's Pizza Value Packs. The Value Pack is a full-fledged meal, which can satiate everyone's cravings in your family. The value packs usually includes pizzas, sides/salads or wings and dessert at cheaper rates. The range of the value pack starts from $12.99 and goes up to $15.99. However, the prices vary according to location. So, don't forget to call Cici's Pizza before you order.
How much does a buffet cost at Cici's Pizza?
Whether it's a birthday party or a family get-together, host it at Cici's Pizza Unlimited Pizza Buffet. With wide variety of party packages to choose from, you can make your party a great fun. And don't forget to check out their games room for that extra excitement. Their buffets offer amazing combinations of pizzas, salads, wings and desserts. Plus, these are available in medium and large sizes and especially for kids at prices $3.39 and $1.59. All you need to do is submit your info at the restaurant and the manager will contact you soon.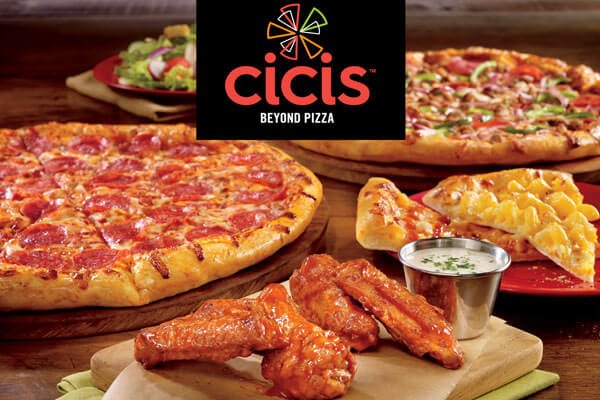 Well, mommies, Cici's Pizza is perfect for your family and friends together. With unlimited pizzas, your family or friend's time is definitely going to be more fun. And with such reasonable prices, Cici's Pizza will definitely make you drool for more pizzas.
With these saving tips in place for you, we suggest you plan to drop by at Cici's Pizza soon.
Time to order some of your favorite pizzas and some delicious sides/desserts!