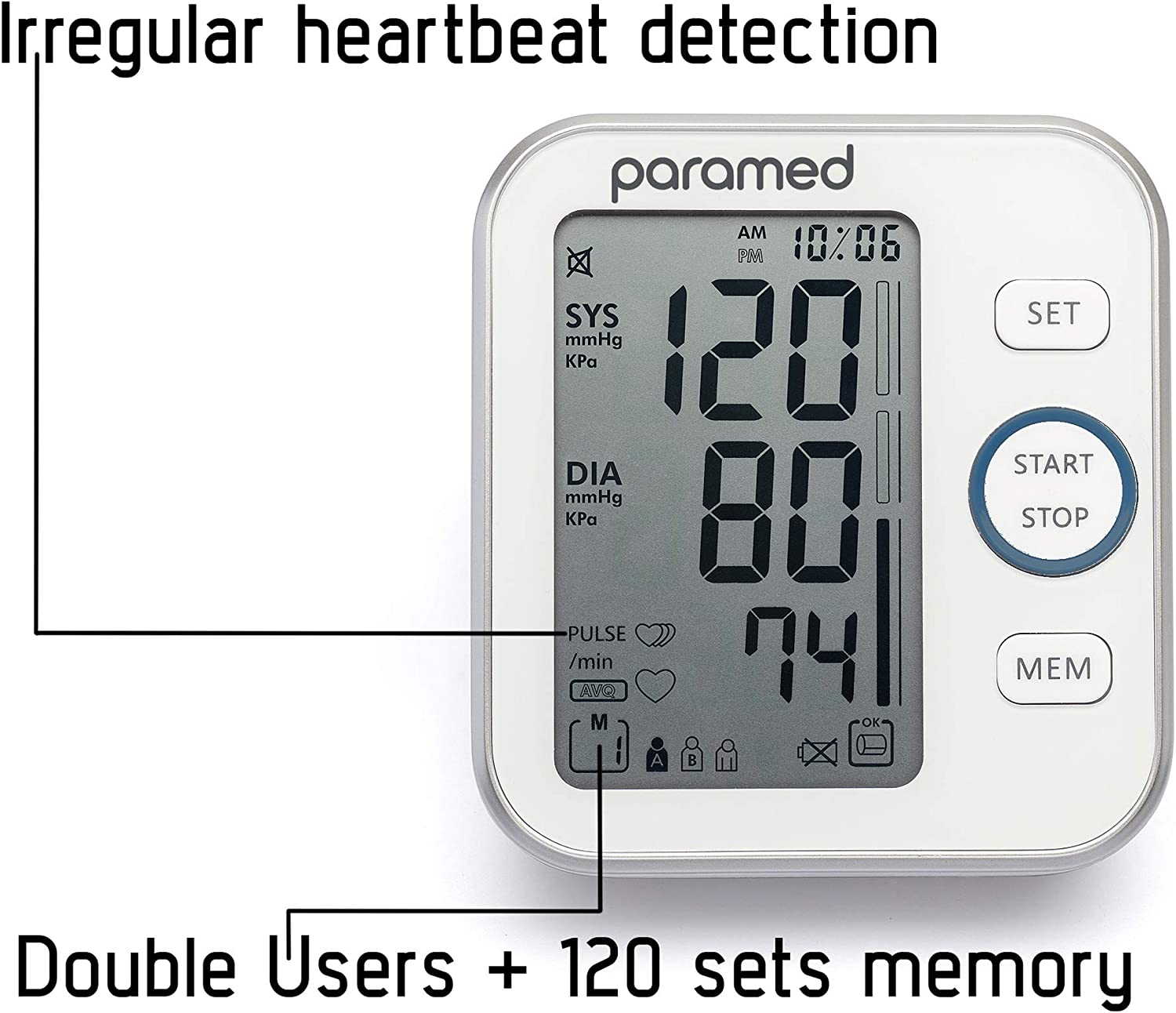 Amazon is currently offering the Paramed Blood Pressure Monitor for $27.95 shipped. It takes up to 30% off with this deal. Paramed automatic blood pressure monitors are high quality and easy to use. In addition to fast and clinically accurate BP readings, our monitors offer irregular heart rate detection and can also display your average blood pressure rate for easy, reliable and convenient tracking. Our monitor is a reliable tool that people of all ages can easily use every day. The Paramed automatic blood pressure monitor comes with a battery so you can use it as soon as it is delivered to you. You can also use the AC adapter to operate this monitor.
Features of this item
Large LCD screen and buttons: Large, easy-to-read LCD screen with clear oversized numbers and large buttons.
Self-Check Universal Cuff: Specially designed adjustable arm cuffs from 8.7 to 15.7 inches, the self-check feature helps you wear the cuff correctly.
2 User Memories: Store up to 120 readings and save between 2 profiles for 2 different users.
Voice Announcement: Voice Announcement replaces silent mode.
More to read:
PHYLIAN Sonic Electric Toothbrush for Adults on Sale for $19 Now
EF ECOFLOW River 600 Extra Battery up to $89 off at $153 Now
WORX Cordless String Trimmer and Blower Takes up to $83 off Now