Remember Monica Geller from the popular sitcom 'friends' and how she goes dancing around with the Turkey on her head? Oh! Those funny Thanksgiving moments filled with laughter and food. Yes, Thanksgiving is all about spending some quality time with your family and friends; cooking, eating and making merry. But, do know that this fun-filled day comes with shelling out a lot of bucks. So, we've crafted certain tricks that will make your Thanksgiving dinners cost-effective and memorable.
Here are 10 hacks on how you can plan a budget-friendly Thanksgiving this year. We are sure your guests will leave praising your smart efforts.
1. Keep Your Turkey Low Key
We know Thanksgiving dinners are thought to be incomplete without the turkey. Yes, the centrepiece that adorns your grand dinner spread. But this does not mean that you need to go out of your budget just to buy a fresh turkey. We suggest you consider buying a frozen turkey this year. Honeysuckle and Butterball are two of the best frozen turkey brands that you can opt for. You can also get turkeys in supermarkets with prices slashed down or for a flat discount of up to 50 percent with a minimum purchase. So there's a high chance that when you go shopping for chives and cranberries, your bill amount might be sufficient to avail the 50 percent discount on turkey.
Also, try visiting different grocers in your area to find the cheapest price. There's not much of a difference between a fresh and frozen turkey in terms of taste. All you need to do is move the frozen turkey from the freezer to the refrigerator and let it thaw for at least six days before Thanksgiving.
2. Go Vegan this Holiday Season
Lilly may have talked about 'a militant hippie vegan' in 'How I met Your Mother', but the stereotypes associated with veganism are quite farcical. With the prices of turkey, ham and almost all meat rising at an exorbitant rate, going meatless could cut your expenditure in half. Pumpkin soup, butternut squash soup and stuffed acorn squash are some dishes that will win applause from your vegetarian guests.
And, the ones who've always preferred the traditional turkey might just stumble upon a new Thanksgiving tradition – one that costs less and ensures an eco-friendly holiday season. Try to stick to the tried and true recipes instead of high-end gourmet versions. In this way, you will not only save money but also time and energy. This trick comes in handy specially when you're hosting a Thanksgiving dinner for a large crowd and can't afford to try out complicated recipes while keeping your grocery bill in check.
3. Boxed Wine is Just Fine
We discovered a highly informative article on BuzzFeed that compared five different boxed wines with Trader Joe's Block Red Cabernet Sauvignon being ranked number one. Perfect for the holiday season, this is a well-balanced wine that tastes of ripened fruit. We're sure that it will be liked by most of your guests and will complement a plethora of dishes. Boxed wines are cheaper and one box is equivalent to four bottles. Trader Joe's costs $11.99 per box and is ideal for hosting large gatherings on a small budget. We believe it is the best budget wine for Thanksgiving.
If you think that the rustic appearance of the box does not go well with your fall décor, then just pour the wine in a decanter and you'll be good to go. But if your heart still resides in bottled wines, then we suggest you make the most of bulk discounts in liquor stores. Moreover, if you host parties regularly and with the holiday season right around the corner, availing a discount of 10% to 25% on liquor is a wise choice.
So although you will have to spend the money upfront, the discounts are often too good to pass.. For kids and other guests who don't prefer alcohol, you can keep tea, coffee and Kool-Aid as varied options to choose from.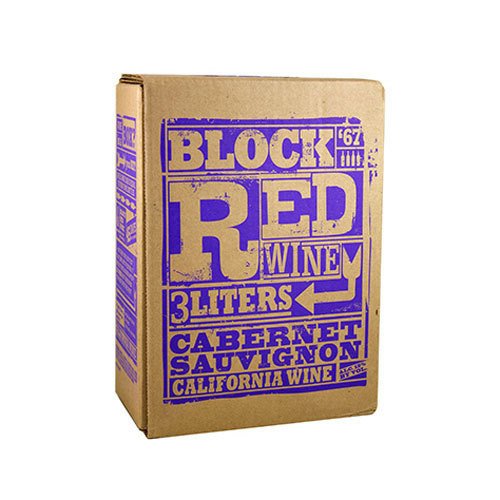 4. Practice Minimalism on Side Dishes
Preparing a grand feast with multiple side dishes might make you appear a generous host, but if you end up having a lot of leftovers, then your money is bound to be wasted. So think wisely when chalking out your Thanksgiving menu.
Firstly, scrounge through your pantry and look for items that can be used in sides, like potatoes. If you already have white potatoes at home, you can scratch out one item from your list. Also, if you're already planning on making mashed potatoes, then thinking about including sweet potatoes in your menu is an unnecessary expenditure.
Since most people prefer the classics on Thanksgiving, you can stick to a simple combination of turkey, cranberry sauce and potatoes. In this way, you can impress your guests while saving your money and effort. Also, prepare just one dessert. Usually, people are so stuffed after the main course that most appetizers and desserts go to waste. So ditch the appetizers and prepare a classic pumpkin pie that will please everyone.
5. Coupons Save the Day
As moms who run errands and make multiple trips to the grocery stores, you know that coupons are your best friends. Even if you don't typically make use of coupons, Thanksgiving is one of the best times when you can do so.
Online coupon sites, grocery store flyers and newspapers come in handy when looking for coupons. Sites like MommySavesBig offer great discounts on products like ice-cream and chicken that can be helpful while shopping on a budget for Thanksgiving. One important thing to keep in mind when using coupons is to filter out the ones you don't really need. It's tempting to avail coupons for trivial things like coffee but they only add to your expenses.
So stick to your grocery list and make purchases accordingly. You may be able to save even further if you are a part of any grocery store's loyalty program where special discounts are provided for members.
6. Leftover Halloween Candy to Your Rescue
Holiday season means that your refrigerator is often stacked up with leftover food. But have you checked you kids' bedroom? If you do, you might find leftover candies that will cut down your bills when you go grocery shopping for making Thanksgiving desserts. You can also check your pantry and look for leftover chocolates that you bought in bulk for trick-o-treating. You'll be amazed to know the variety of desserts that you can prepare with Kit Kats or Reese's Peanut Butter Cups. Be it Kit Kat stuffed brownies or Reese's stuffed pie; your guests will be wowed with every bite they take.
7. Dispose the Idea of Using Disposables
We know that cleaning dinnerware both before and after Thanksgiving dinner can be quite a task. And since you'll already be exhausted by the time the party ends, you wouldn't want to put in any extra effort. This is where the idea of using paper cups and plates seems tempting.
But hold that thought! Disposables are unnecessary as they create waste as well as add to your budget. Now if you plan on saving this Thanksgiving along with ensuring an eco-friendly holiday season, we suggest that you bring out your fancy china. Not only will it add to the aesthetics but also be economical. And you can always divide the work among your family members so that you don't have to do all the dishes by yourself.
8. Love Thanksgiving Dinner Leftovers
Once Thanksgiving is over, you'll find a lot of leftover food that can be put to good use in the coming week. First of all, the items that you do not wish to consume immediately should be moved to the freezer. In this way, your food will stay fresh longer. Everything that you plan on using in the next two days after Thanksgiving should be placed in the refrigerator. If you plan on making a cran-turkey salad, keep some turkey and cranberry sauce in the lower compartments of the fridge and move the rest to the freezer. It takes only five minutes to prepare this dish and it is one of the best salads for Thanksgiving. We also suggest making mashed potato quesadillas and Turkey Enchilada Casseroles.
9. Befriend the Dollar Store
Since dollar store has everything priced at just $1, you can shop for a lot of Thanksgiving décor and even make a budget-friendly centerpiece for less than $10. Go creative with your vases and fill them with colourful marbles or dried beans to accentuate your fall décor.
We're particularly fond of cinnamon sticks candle and door greeting wreath that can be made in minutes with supplies from the dollar store. All you need are some votive candles, an old tray and chalkboard paint. You can also find craft paper, art pens and many other art supplies that can be used for making you home Thanksgiving ready. And if you're in the mood for readymade decorations, then the dollar store will offer you the same at a bargain price.
10. Have a Potluck
If cooking an entire dinner spread all by yourself seems too much, then you can always ask your guests to pitch in some dishes. For example, if you plan on making the turkey, ask an aunt to prepare the potatoes and a cousin to bring the dessert. In this way, you'll be spending less and the guests will be getting a variety of dishes.
So, all you can do is provide the gathering place and maybe one dish, and the others can do their bit to make the Thanksgiving dinner wholesome. We believe this will truly bring out the spirit of Thanksgiving where all the guests will be helping out each other while having a great time.
List of Stores that are open on Thanksgiving
The following stores will be open on Thanksgiving:
Walmart will keep its doors open this Thanksgiving. Stores will follow their regular hours, so it's best to check with your local branch for exact opening times. Some locations are open 24 hours, or 6 am – 12 am or 7 am – 12 am, so, call ahead to confirm Thanksgiving hours before heading out to shop.
Bed Bath & Beyond will open on Thanksgiving for the first time this year.
Meijer, CVS, Rite Aid and Walgreens
Macy's will open at 5 p.m. on Thanksgiving and stay open through Saturday. It will not close at all on Friday.
Victoria's Secret: Most stores should be open at 5 p.m.
Best Buy: Last Thanksgiving Day, select stores opened at 5 p.m. and stayed open through Black Friday.
Dollar General Stores will be open from 7 a.m. to 10 p.m. Even though its prices are already low, the discount chain still offers Black Friday deals.
JCPenney Stores will open as early as 2 p.m. on Thanksgiving and will stay open until 10 p.m. on Black Friday.
Starbucks will remain open but timings may vary in different locations. It's advisable to check timings on their website before you head out. If you want to save at Starbucks, join the Starbucks Rewards program. This lets you earns stars with every purchase, which add up to free stuff. Also, bring your own thermos, and Starbucks will use it for your coffee order (instead of using a cup). You'll also get a 10-cent discount.
List of Restaurants open on Thanksgiving
Applebee's: The Thanksgiving meal is available for dine-in or take-out and costs about $13, depending upon the location.
Buffalo Wild Wings
Chili's
Cracker Barrel
IHOP
Thanksgiving is all about being grateful for all the blessings in your life. It's about catching up with your loved ones and making family bonds stronger. So don't sweat it too much and remember to take some time off for yourself in between those trips to the grocery stores and to the butcher's.
Divide the work, share the love and have a memorable Thanksgiving!