When the timeless fashion icon Coco Chanel said, "Fashion changes, but style endures," every woman's desire of being impeccably dressed and standing out in a crowd resonated with this statement. Since it is the quality and not quantity that matters, shopping in bulk only creates more confusion every morning you decide to get ready and leaves you devoid of a unique fashion identity.
If you really want to dress to impress while not shelling out an unnecessary amount on your wardrobe, then our advice is to keep it simple regardless of whether you're a college student or an expecting mom. It's wise to have few clothes that are versatile and never go out of style, that can glam up your look.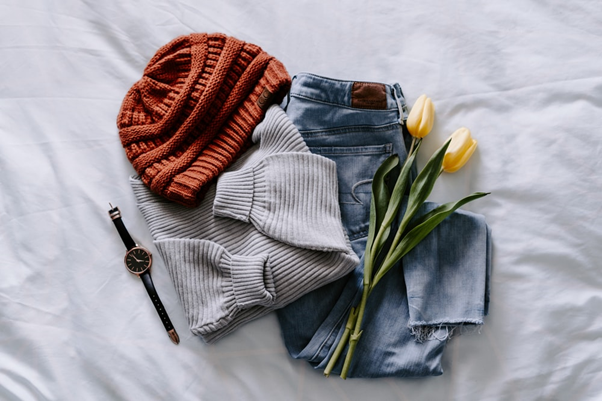 So do you want to know how to be a wise shopper and ultimately develop a signature style of your own? Read our 12 ways that are capable of transforming your look overnight!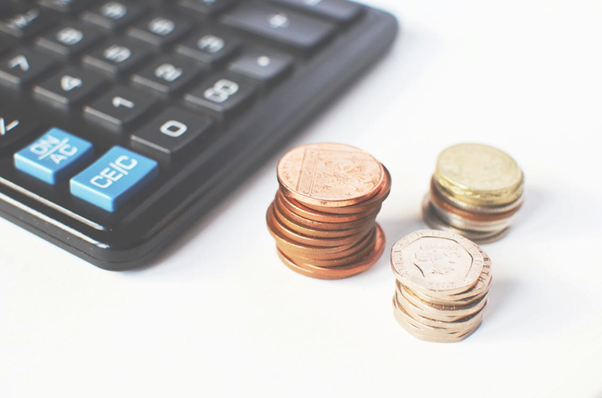 1. Set a Budget
You need to give yourself a clothing allowance for each season. Shopping Seasonally instead of monthly can save you from buying any extra clothing that's not needed. However, if you choose to shop monthly, then allot 5% of your salary to be spent on clothes. There are 4 key points to keep in mind if you want to set a budget for shopping wisely.
Take into account your other financial obligations and plans. For example, paying off your credit card, saving up for home repairs or saving up for that dream vacation may be more valuable (especially in the long run). Take these into consideration and adjust your budget for clothing according to urgent and future financial needs.
This works only when you start clearing up your closet and taking stock of what you own and wear. Divide it into piles of clothing you can give away or sell (anywhere from yard sales to online platforms) once you've discovered what you don't wear. Create a list of what you have and what you need for the best possible wardrobe until this has been completed. Possibly pursuing a capsule approach to your wardrobe comes in handy. If you live a very casual lifestyle and hardly dress up for work, you may not need to invest in as many business casual looks as someone who spends most of the week in dresses, slacks, and skirts. Besides, take a look at accessories you may need that will work well with most of the items in your closet. After that, you can assign different items with grades of value and start planning your purchases. Do leave room in your shopping to get your hands on those surprise sales or big ticket items.
     It will work great for some people to write down their costs in a paper or diary dedicated entirely to their budgets. You may need a spreadsheet, Google doc, or something like that for others. There are also a range of mobile apps, such as Mint and PocketGuard, which can be useful.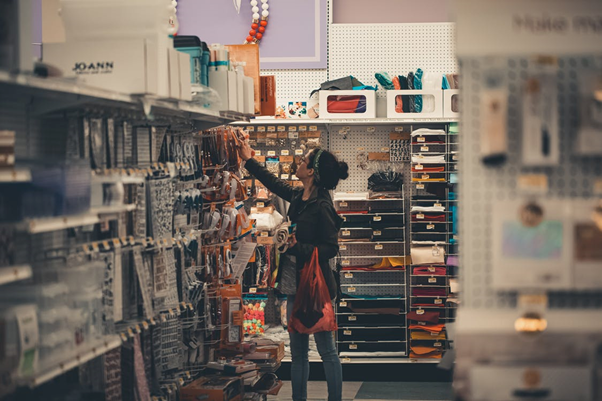 2. Search the Back of the Store First and Shop on Off days
The displays can be enticing (and expensive) in the front and center of the store, so avoid them. Try to make a beeline for the back of the store where the racks are located for sale and clearance. Then work your way forward if needed.
Shops know that most people come to the mall to shop on the weekend, so on Thursday they start planning to mark down old products and bring new merchandise into the market. When shopping on Friday and Saturday, you might obtain a great deal, but you might also have a limited selection – that's not ideal if you want something particular. By shopping on a Thursday, you can have the best selection paired with the best prices to possess the item that you desire.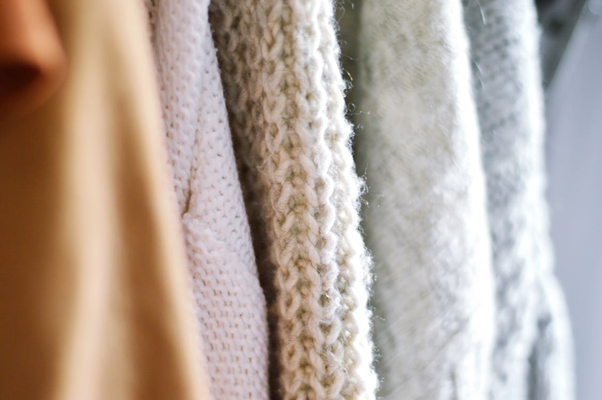 3. Mix it Up!
To delve deeper into the topic of options, consider mixing and matching with all the other items you plan to grab if you choose to buy something new that doesn't go with what you already own. Stick with a color palette that is relatively neutral, making it easy to achieve this goal. Remember to wear clothing that is perfectly fit, unless it's baggy. A checked shirt is always a good outfit with a tank top inside and ripped jeans. For classy and sober paired bottoms, choose in-trend colors such as neon and big prints.
If you can't decide between two pieces, always choose the one that can be worn differently or combined with other items. With a wardrobe based on neutral colors, mixing and matching products becomes simpler. You'll be able to be more productive and focus on the bigger picture. This could include things like building your online business by spending less time trying to decide what to wear every day. Having a capsule wardrobe means you feel good about everything you own. It also reduces the number of small decisions you need to make every day. You will find yourself shopping less often and more consciously.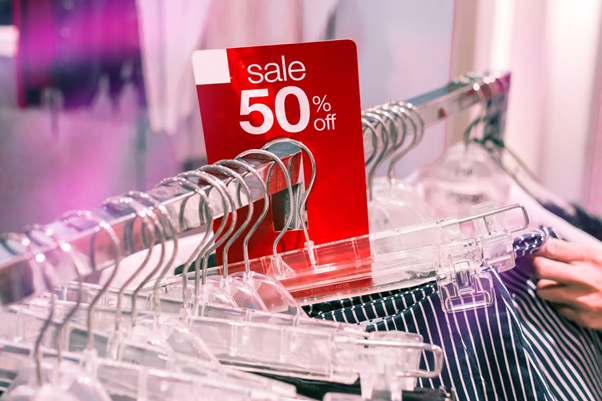 4. Thrift and Consignment Shops  Have Hidden Treasure
Expect to spend fractions of the prices you would typically spend in a traditional retail store when you go shopping in thrift. You can pick just as many items you can usually buy and still spend a lot less. You'll definitely find some amazing things you wouldn't normally find anywhere else, from antique to designer.
Thrift stores offer a variety of styles so you can unleash your creativity by designing new outfits. Thrift stores are your one-stop shop for everyone. Not only do you save the whole family tons of money, but you can also inspire the little ones with good spending habits. With retail manufacturing causing problematic waste and pollution, thrift shopping encourages garments to be reused and recycled.
 Moreover, instead of throwing them away, you can always donate your unwanted clothes to thrift shops. Most thrift shops like Goodwill and Salvation Army are non-profits. It means that half of what you pay is going to a good cause.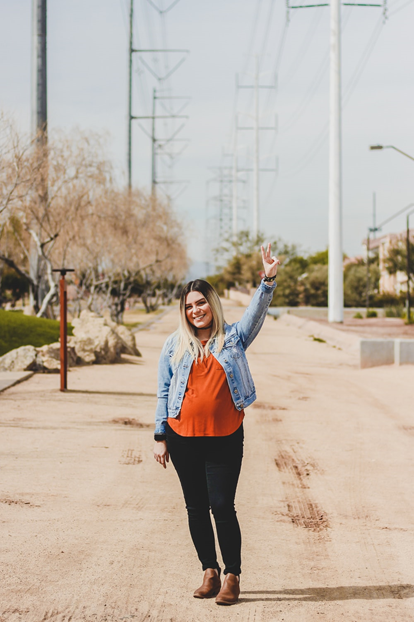 5. One Good Pair of Maternity Jeans
For all you going to be mommies, maternity jeans are denim designed to suit the rising bump in particular. You can do this in a number of ways, either by having a higher waistband over your hump, a low cut under your bump, and a waistband that can either change or' give' to accommodate the changing size. You can choose from a variety of styles according to your body type.
 Women less than 5 feet 4 inches should opt for petite or straight cuts that will make their legs look longer. Bootcut is also a great choice for women who want the flared look to balance out their protruded belly. If you've got big thighs, you can embrace your curves with a skinny jean or jegging. Pick a darker wash for a slimming effect.
Maternity clothing stores now follow the main high street trends to make their products feel less like maternity garments. Mamas & Papas and Dorothy Perkins have started to design their clothes with an invisible waistband adjuster on the back or sides. Also, GAP and H&M are great places to shop if you're looking for budget-friendly maternity jeans.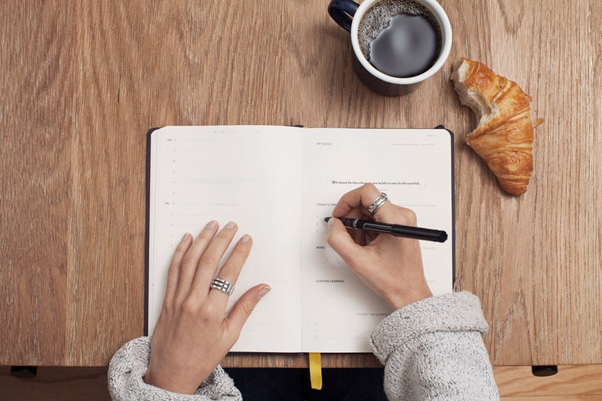 6. Make A Shopping List
Making a list of your needs before going shopping will help you think ahead. You will have the opportunity to make clear shopping targets by doing so. If you're considering what to get, you're less likely to end up buying the entire store. When you make a shopping list, you will be able to distinguish between your desires and your expectations.
 Writing it down will help you determine whether you are only buying something for the sake of purchasing something. In the process of making a shopping list, you'll see that you don't really need some things you thought you'd need. It's easier to see everything on paper than just putting a list on your head.
Once you've written your shopping list, you'll get a good idea of how much of money you're going to shell out. Since you already know what you want, you're going to be able to minimize it to what you really need and, most importantly, what's going to fit your schedule. You're surely going to save some bucks this way.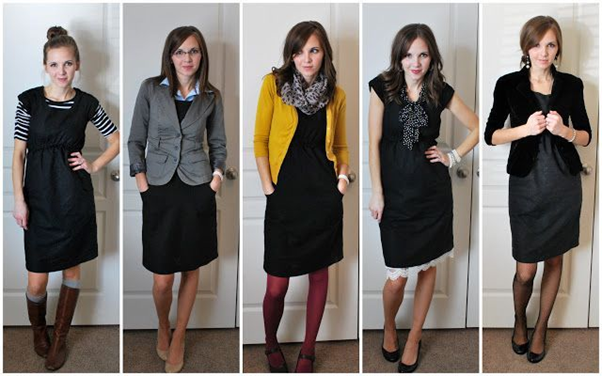 7. Layer in Style
Layering adds both definition and structure to your outfit. Team up a black blazer with a plain striped t-shirt and jeans and watch your simple ensemble glam up. You need not buy expensive t-shirts or tops if you layer up often. In this way, you can save up a couple of extra bucks and use the same in buying jackets, cardigans, summer blazers or bomber jackets.  
We guarantee that layering will not only keep you warm but also make you stand out on the fashion front. Usually, putting a cardigan or blazer over a sweater, is how we think about layering. We're not mistaken to think so, but we're wrong to assume that's the only way to style oneself. Layering is also putting a blouse under a shirt. It's layering to put pants under a mini dress and turning the dress into a tunic. Not everything looks good, but don't just limit yourself.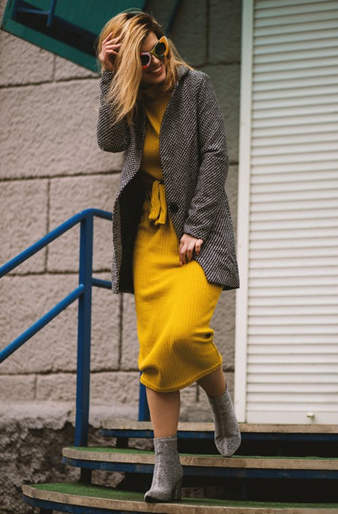 8. Few Dressier Pieces for The Quintessential Chic Look
When we think of the' perfect dress,' it's tempting to pack the same little black dress for us since the beginning of time! Nevertheless, any time you go out, wearing the same black dress can get a little tedious and boring. Rather choose an alternative that is super versatile. You can get shirt or wrap dresses that are really nice and cheap. You may even have one in your closet. Such dress designs offer you plenty of choices for flexibility and styling.
If the sun shines, the dress looks great on its own, but if the temperature falls dramatically, it's a good idea to lay the dress with a simple tee to keep you warm. In winter, you can wear dresses with knit tights or leggings, tall boots, a scarf, a sweater and/or a coat.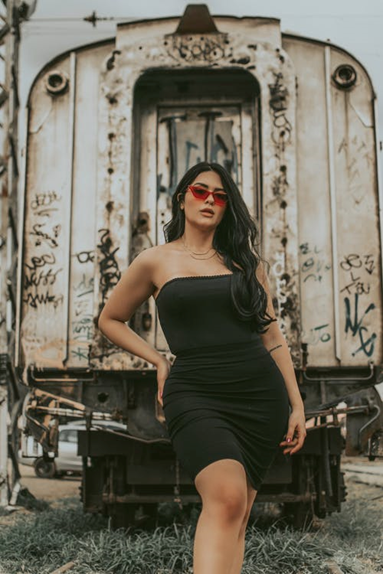 9. Classics Save The Day
While trends are coming and going, some essential wardrobes will last a lifetime. It's all about the basics; the kind that will help you put together your outfits from start to finish without having to worry about what to wear for a single second. The staple white tee is versatile, cool and a piece that's you can wear any day of the year. Go for a little black dress with a semi-modest length for maximum versatility from day to night.
Looking for the perfect pair of shoes that will compliment your formals, casuals and even when you decide to party? Find the perfect pair of black pumps and you're good to go.  The button-up shirt always strikes a balance between casual and polished personality. Depending on where you need to be, wear it with jeans or a pencil skirt. Another wardrobe essential is a wrap dress that is universally flattering and can be paired with either black pumps or white sneakers. Black pants, flared or straight, never go out of style and can be your go-to piece of clothing for work and play.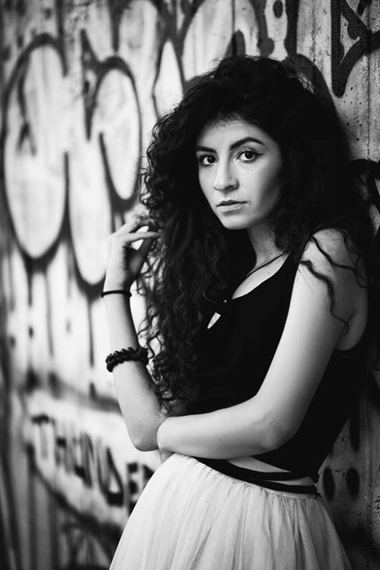 10. Black And White Never Go Out Of Style
Consider picking up black or white essentials to expand your closet if you tend to mindlessly look into your wardrobe thinking you have nothing to wear. Those essential elements in the blink of an eye can give you the ability to put together a classic look. Black and white will also remove the issues of color matching. You'll just look elegant and put together.
Buy at least one basic black dress that can quickly go to cocktail parties from business meetings. Pair the LBD with a white jacket and the office's black-and-white spectator pumps. Add a red patent belt and black stilettos for a night after work, remove the jacket.
 Whether a white top comes in the form of a crisp button or a feminine number with billowy sleeves and a peter pan collar, for a conservative daytime look, you can pair it with a skirt and throw it on a black blazer or wool cardigan. Wear it untucked with a pair of boyfriend jeans for a casual weekend vibe. Slip on a pair of black leggings and ankle boots for a shopping day.
You don't have to spend a lot of money to add to your trendy selection a few style conscious pieces. Consider tunics, tees, dresses, jackets, jeans, sweaters, scarves and even leggings in simple geometric designs, animal prints, polka dots and florals.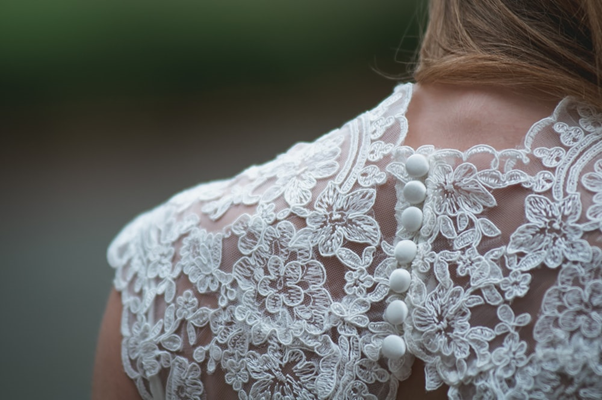 11. Glam Up with New Buttons
So you did some thrift shopping and bought a button-down shirt that now looks cheap to you? Then worry not. All you need to do is invest in some gold buttons (or anything nice that goes with your outfit) and you're good to go. Replacing dull-looking buttons and zippers with brand new ones sometimes glamorizes your clothes in more ways than you can think of.  Pricey buttons can make an old coat look new without the extra bucks that would've been spent on an expensive coat. Don't ditch your satin blouse just because it has buttons that don't belong to this era. Replace them with Rhinestone or crystal stud buttons and be assured to receive compliments.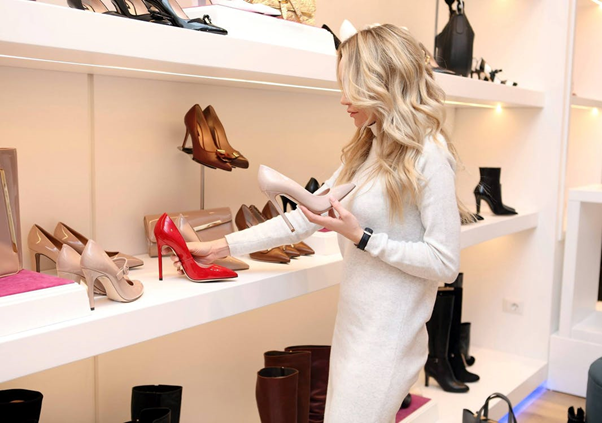 12. Nude and Black Pumps are Your New BFF's

When we talk about wardrobe must-haves, nude and black pumps are on the top of our list. Whether it is work, after work parties or just a casual Sunday brunch, nude and black heels will compliment most of the dresses in your wardrobe. While nude heels tend to sit well with neutral palettes as well as pastel shades, black heels are perfect for darker and warmer colored clothes.
So if you're looking to plan a capsule wardrobe, then we suggest you buy the next nude or black pumps that you see and let these heels make you stand out almost everywhere.
By now, we're sure you've already started planning your wardrobe essentials and mixing and matching multiple outfits in your head. Always remember to keep comfort, body shape and your budget as the top three factors when shopping for clothes. Try to eliminate factors that make you shop more like subscribing to mails from e-commerce platforms and going to the mall just for recreation. Stick to a list and to your budget along with the suggestions given by us and you'll have a stylish wardrobe in no time.
Happy shopping!