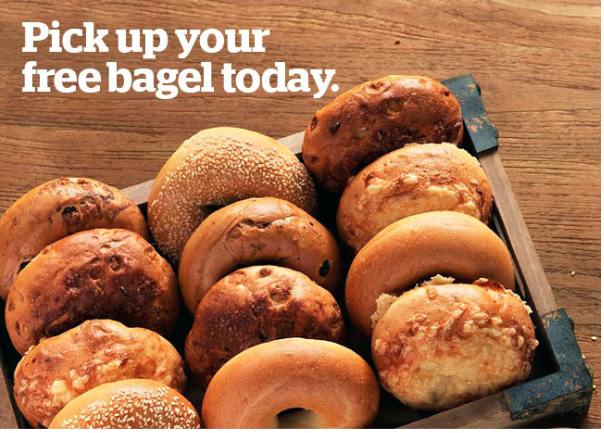 Free Bagel or Coffee Every Day in May At Panera Bread – Rewards Members
Free Bagel or Coffee
If you're a MyPanera member, log into your account to view your rewards or check your Inbox for an email with the Subject Line "Start your day free all month long". If you also have this email/offer in your account, just present your MyPanera card to redeem your reward for a free bagel or coffee. There is a limit of one free coffee or bagel per day and spreads are not included.