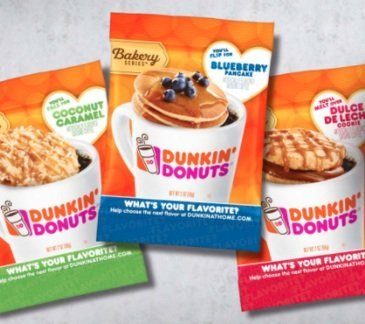 Free Dunkin Donuts Coffee Sample Packs
Request Free Samples
Reinstated! Get free trial sample packs of Dunkin' Donuts Bakery Series coffee delivered to your home for free. New flavors are available to try (Blueberry Pancake, Dulce de Leche Cookie, and Coconut Caramel). Once you receive your coffee samples by mail vote for your favorite flavor each day and you could win $5,000 or a year's worth of the winning flavor.