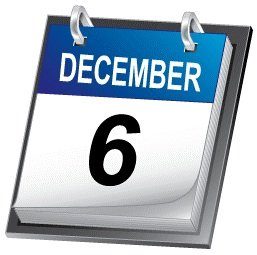 Free Stuff Found On December-6
3 Freebies From Harbor Freight (No Purchase Required)
– 4 in one screw driver
– Portable flashlight
– 24 Pack Batteries
---
Free T-shirt From Thit
Still Available For those who missed it.
---
25 Free Pampers Gifts To Grow Points
Use Codes: FBRHLRNPASNJ716 and TWV9W3ASCGVDN16
---
U By Kotex Sample Packs
Received their samples several times & their Back In Stock Again!
---
Free Mother Nurture Chocolate Truffles
Surprise an expectant mom with a delicious congratulatory surprise from Mother Nurture. Choose from milk chocolate or dark chocolate raspberry.
---
50 Free Kellogg's Rewards Points
Use Code: REDANDGREENPTS4U
---
Preferred Airparts – Free 2017 Calendar
Request a free calendar!
---
Free Gifts From Fatima Network
– Holy Rosary
– Miraculous Fatima Water
– Green Scapular
– Brown Scapular
– Holy Card of Our Lady of Fatima
---
Del Taco – 2 Free Grilled Chicken Tacos
From great eats. Sign up to get your coupon.
---
CVS – Free Arm & Hammer Truly Radiant Toothpaste
Details: Print the $3.99 coupon, CVS has them on sale for $3.99.
---
Free Christmas Cards & 2017 Planning Calendar
Email or call to request. (EXPIRED)
---
Free Lorax Activity Book
Anout energy, water, and helping the planet.
---
Free Confetti Wish
Your wish will be sent over Time Square in New York.