There's no dearth of retail and grocery outlets across the United States that sell anything from essentials such as diapers and toothpaste to swanky apparel.
However, as far as hardware products are concerned, the choices of stores available are relatively very few. Be the choices of colors in paint or nails to fix those expensive wall hangings, most mommies prefer a single outlet that meets all their hardware needs for cheap. Affordability and a variety of hardware products are really important concerns, especially when the family's moving into a new house and materials are required in bulk.
One of the few hardware seller brands most moms could probably quickly recall is Ace Hardware. The range of products the brand has to offer its customers is really vast, making its stores no less than one-stop shops for the hardware needs of all homes.
Here are a few tips on how to save money at Ace Hardware which might prove to be really useful for all of you.
Housewarming Discounts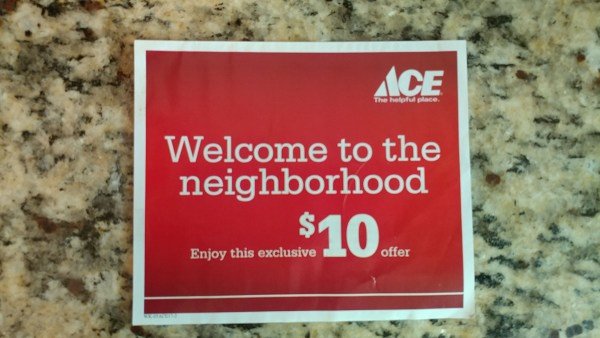 What more could you ask for if you are moving into a new home with your family and are looking to buy a lot of hardware to set up the new dwelling? Ace Hardware has several surprises in store for all you mommies looking for some hardware shopping that's totally budget-friendly. All you need to do is sign-up with Ace Hardware and as soon as the brand gets to know you are moving into a new neighborhood, you'll be eligible to get $10 off your purchase at the brand's outlet. Isn't that exciting? You could probably make better use of the money, probably to buy some groceries or some chocolates for the kids.
Preferring Ace's Exclusive Products Over Other Brands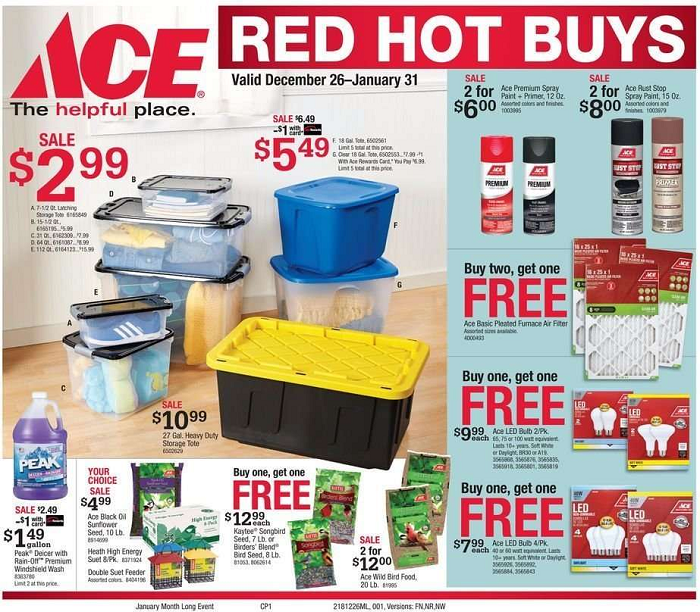 Yeah, you heard that right. As far as hardware products are concerned, there's probably very little that Ace Hardware doesn't offer. Not only is the brand popular among customers for delivering exceptional quality goods, but they are quite easy on the wallet as well. The next time you visit any of the brand's stores, try this suggestion and witness a drastic change in your bills. Look for Ace's stickers on the products you see on the shelves to make your shopping budget-friendly. Buying Ace's stuff isn't a compromise on quality either since it is one of the most preferred names of its realm.
Frequently Looking Out for Ads
Ace Hardware often introduces interesting shopping deals that all you mommies looking for budget-friendly purchases need to exploit to the fullest. You could probably visit the Ace Hardware website, while lazily lying on your couch and you may end up discovering several exciting shopping deals that may take you by surprise. If you are a mommy who isn't really adept at dishing out coupons, this is the easiest way to find how you could save a lot of bucks at Ace. Watch out for what Ace Hardware has in store by simply visiting the brand's portal quite often.
Exploit Ace Rewards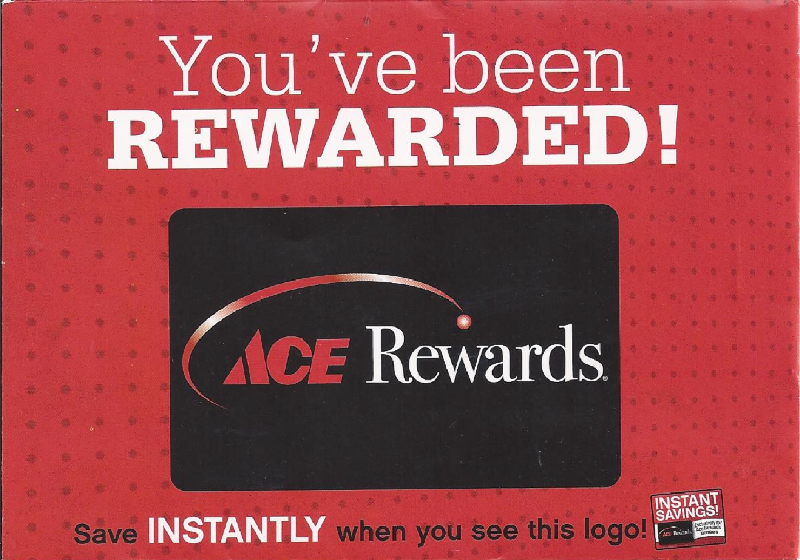 Most retail brands offer their exclusive reward systems and Ace Hardware is no different in this regard either. If you are a regular at the brand's outlets, it is better to get one of the brand's reward cards handy. All you mommies deserve to have this piece stacked up in your wallet just like credit/debit cards. Merely signing up for one of these cards could fetch you up to even 1000 points which can be redeemed later. In addition, for every $1 of purchase you earn 10 points too. This reward system that Ace has introduced is no less than a gold mine, and if you are a mommy who swears by pocket-friendly shopping, you need to make the most out of this.
Buying those Color Sample Pints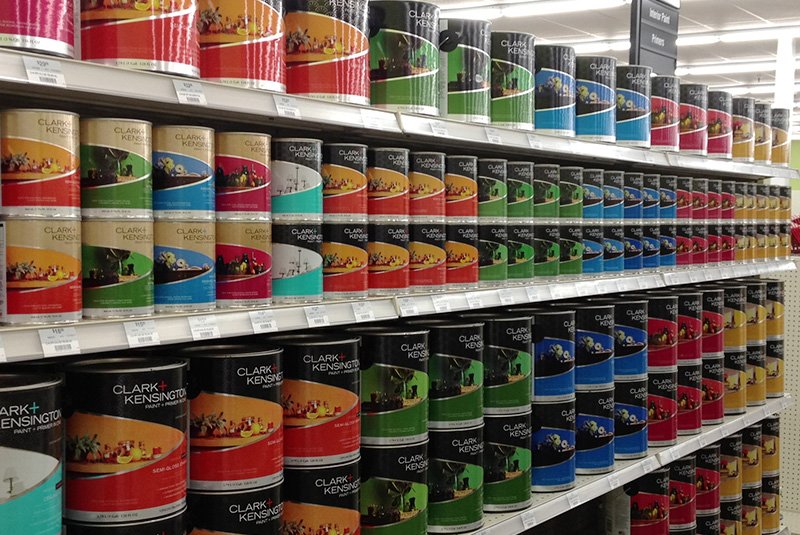 A lot of moms looking to revamp their house with shades of fresh paint trust Ace Hardware for their needs. Now, here's another reason why you should buy those boxes of your favorite colors from the popular hardware brand. Here's how all you moms can make the best out of this gem of an opportunity. On purchasing a sample pint at one of Ace's stores, you get a coupon that would help you bag a discount of $5. This is a really cool deal that not many hardware outlets offer. The best thing to do is probably buy a dozen pints and save a fortune which you probably worried over.
So, if you are looking to paint the house the coming weekend, well you just found the right tip at the right time.
Wait for the Clearance Sale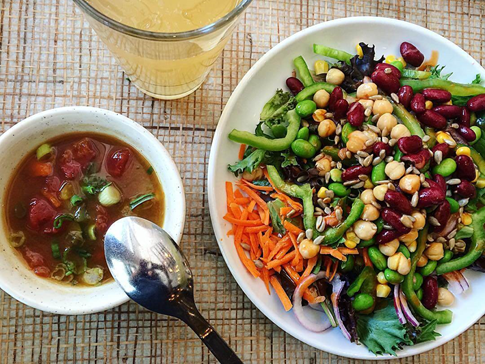 May sound quite clichéd now since most retail brands offer their own clearance sales, but there's nothing more ideal than waiting for this short window to buy your stuff. If you are a mommy who is in no hurry to revamp your home or fix a few aspects of your interiors, it is definitely wise to wait for Ace's exclusive clearance sale. If you are looking for the best opportunity to buy a lot and save considerably, this sale is your best bet.
Apart from the cool tips mentioned above, there are two other money-saving schemes you mommies should be aware of, Ace's gift cards and affiliate programs. However, not many moms know how to exploit the benefits of these opportunities to the fullest.
How to Use Ace Hardware's Gift Cards?
Apart from bagging products at competitive prices, there's an additional advantage of shopping at Ace Hardware – the availability of gift cards. You could gift these to friends or relatives. You can also send eGift Cards to your loved ones to help them with orders that could be even as high as $250. Isn't that really cool?
No gift is probably better than this incredible money-saver, especially if she happens to be a mommy.
How to Use Ace's Affiliate Program?
By choosing Ace Hardware, you don't just bag discounts and make the best of exciting shopping deals, you also earn yourself a chance to make some money. If you happen to own a website, you can collaborate with Ace Hardware to earn by a few potential customer referrals. Sounds amazing right? These referral fees are applicable on thousands of products available across Ace's stores. Now it's important you read Ace Hardware's Affiliate Master Campaign Agreement to make the best of this unique opportunity.
We hope this compilation of how to save money at Ace Hardware proved to be quite useful for each of you. The easiest way to save money on your purchases at the store is check out the brand's website to see the latest offers. Even when you visit Ace Hardware, try buying the brand's exclusive products to save a great deal, rather than choosing hardware manufactured by competitors.
If you are a mommy who manages months on shoe-string budgets, and can't afford to spend quite a lot on hardware to the extent you compromise on grocery, the kids' needs, or other essentials, try these. You would probably witness a sea of change in your hardware expenses. And you could probably also apply some of these tips while purchasing from the stores of other brands as well.
We hope you bag a great deal !